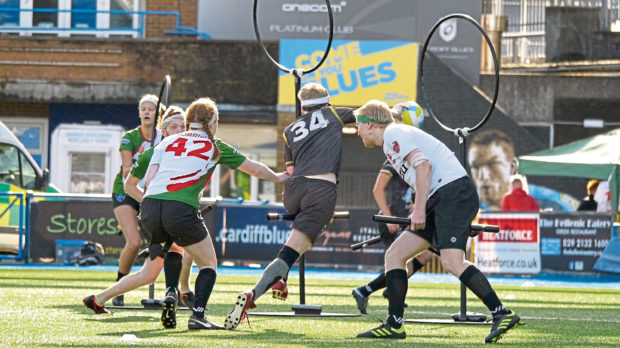 The National Trust for Scotland will bring a touch of Hogwarts magic to Crathes Castle on Sunday.
Young Potterheads and Muggles can expect to be transported to a world of witchcraft and wizardry at the Aberdeenshire castle as it hosts a magical Harry Potter experience on August 11.
And one of the day's highlights will be a special appearance from Scotland's national quidditch team.
Muggles can uncover the mystery of the sport which was inspired by the JK Rowling books as afternoon taster sessions will take place with brooms, bludgers, quaffles and a chance to catch the elusive snitch.
The Scottish Thistles, who competed in the UK Quidditch Premier League, will host the sessions and explain the rules of the game before putting Keepers against Chasers in an official match.
Quidditch taster tickets are priced at £3 and those who wish to take part should be in good general health and fairly fit.
Comfortable clothing and trainers are essential and advance booking is required.
Elsewhere, throughout the castle grounds there will be a Hogwarts-style banquet on offer including pizza, popcorn and ice cream.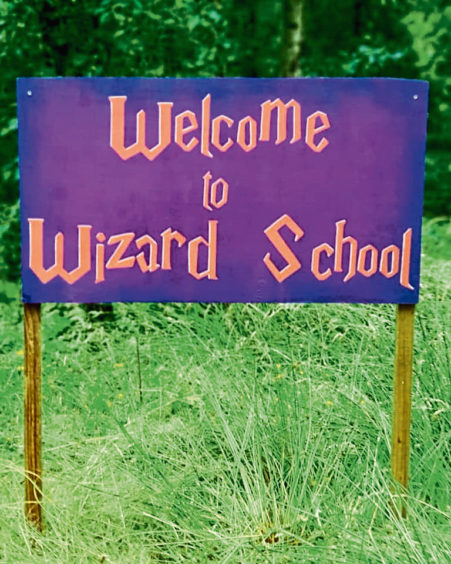 Then in the evening, as darkness begins to descend, guests can expect to be spellbound as the film, Harry Potter and the Philosopher's Stone, is screened under the stars in front of the turreted castle.
Visitors can bring along their own blankets or camping chairs, or rent a chair for just £1.
A lovely family experience for the school summer holidays, there will also be a raffle with prizes provided by National Trust for Scotland and the Scottish quidditch team.
www.nts.org.uk/visit/events/crathes-outdoor-cinema-harry-potter-and-the-philosophers-stone
Other events taking place at the historic castle during the school holidays include geocaching come-and-try taster sessions, run by experienced geocachers on Saturday August 10.
These take place at noon, 1pm and 2pm and are free of charge.
Anyone interested in learning more about this fun worldwide treasure-hunt-style hobby should email crathes@nts.org.uk or register at the orange tent within the castle grounds on the day.
On Tuesday August 13, there's a chance to join the castle rangers at one of two woodland craft sessions taking place.
Young visitors can learn how to make beautiful crafts out of natural materials at either 10.30am or 1.30pm. Advance booking required for this event.
Last but by no means least, on Thursday August 15, there's an outdoor theatre event when the classic romantic tale, Wuthering Heights, is staged.
Starting at 7pm, this story of passion and revenge has thrilled readers and audiences alike for generations.
This adaptation, presented by Chapterhouse Theatre Company and adapted by award-winning writer Laura Turner, which is set to be just as magical as the Harry Potter themed events.
For further details visit www.nts.org.uk/visit/places/crathes-castle