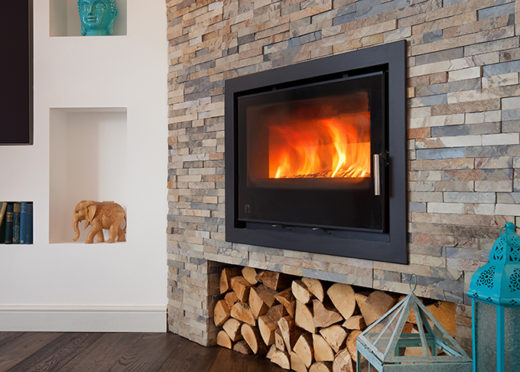 Northern Heating based at Whitemyres Avenue in Aberdeen have fully refurbished their heating product showroom in an extensive refit and refresh.
Contemporary style stoves
A centre piece of the new Northern Heating showroom is the i series cassette style stove from Arada.  Its sleek and cutting – edge design makes this cassette style stove perfect for the modern energy-conscious household.
Contemporary living stoves like the i series are flexible, efficient wood burning stoves with modern contemporary styling.  An elegant feature slotted neatly into a bright, spacious room or a dramatic centre piece that provides wow factor, contemporary stoves let you create the look you want.  Clean cut lines and big viewing windows emphasis the beauty of the fire whilst offering top efficiency ratings.
Complete with full glass door, heat conversion system and easy to use controls, The i series makes the most from your fuel.  The range of colour finishes will ensure the i series stove fits perfectly into your home, whilst an internal pre-heated air wash system keeps your glass clean for a warming view of the fire.
Classic style stoves
Northern Heating can also supply classic wood burning stoves.  Epitomising traditional design, these stoves are equally at home inside the red-bricked chimney breast of a cosy cottage or glowing within the grand fireplace of a country home.  Either way, they have an abundance of charm and character.
As just one example, British made Aarrow Stoves are one of the best-known brands in the UK.  Aarrow have developed a superb range of high performing beautiful stoves.  Designed, manufactured and assembled in Devon these stoves are truly British.

Multi Fuel Stoves
With modern technologies creating economic and smokeless solid fuels, many people require a stove capable of burning more than just wood.
Multi fuel stoves are the most popular models on the market today and by making slight adjustments to the grates and air intakes, these burners can be compatible with all solid fuels including wood, coal, pellets and eco-logs, with the evolution of smokeless fuel technology, a compatible multi fuel stove can burn overnight and operate in a smoke control area.
Northern Heating offer a fantastic collection of multi fuel stoves including models by Broseley.  The range of Broseley stoves includes wood burning stoves, multi fuel stoves, electric stoves and gas stoves, deigned for both traditional and contemporary homes.
Broseley stoves are made in Britain and built from steel and cast iron.  Over all, there is sure to be a Broseley stove which is perfect for your home.
Visit Northern Heating and experience the pleasure of choosing the perfect stove for your home whatever your style and budget.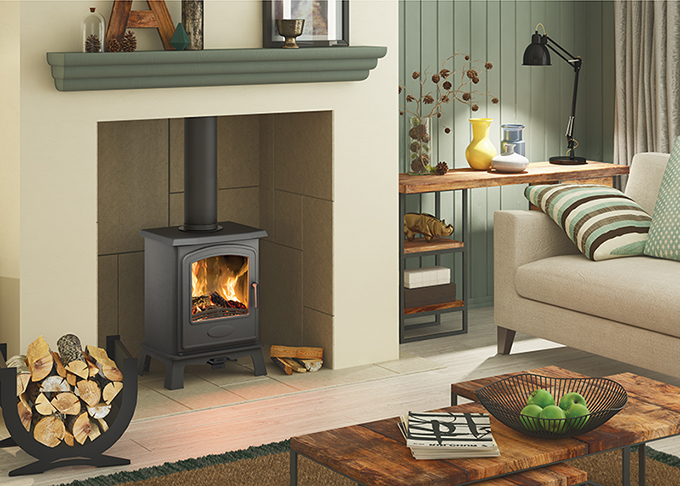 Radiators
Finding radiators for your home can often be a little over-whelming.  Northern Heating can help you select the best radiator for you with the minimum of stress or fuss.
The huge variety of shapes, sizes and styles of radiators available nowadays allows for an exciting choice of functionality and looks.  The Northern Heating range of radiators will fit in with any interior in your home.
Vogue UK are one of the Uk`s leading manufacturers of heated towel rails, designer radiators and accessories.

For contemporary towel rails take a look at the Vogue contemporary range at Northern Heating.  You'll find innovative designs and stylish and practical heating solutions.
Traditional towel rails provide a deluxe touch of class with traditional appeal.
Discover the Northern Heating range of ladder towel rails in the classic tried tested profiles and in wide ranging material finishes and sizes.
The Radiator Company offer one of the widest selection of designer radiators and towel rails in every possible style to suit your home.  With almost 20 year's experience in providing the best in contemporary radiators Northern Heating can help you choose the perfect solution for your home.  There are designs suitable for every room! Living Rooms, Hallways, Kitchens, Bedrooms, Bathrooms and Conservatories.
Northern Heating are also suppliers of design led radiators by Zehnder.  These decorative radiators are individual decorative radiators for living areas and bathrooms.  They not only make a home warmer but also more attractive – crafted by expert designers, they impress with excellent functionality.
Full Central Heating Systems
Central Heating is a major Home Improvement and arguably the most important because it involves the health, comfort and well-being of your family for many years to come.  Beware of cheap offers because in central heating, the proverb 'buy cheap – buy dear' is most apt; a bad decision with your package holiday soon fades to an unpleasant memory – make a similarly bad decision when buying central heating and you have to live with the mistake for a very long time.
Using our own fully qualified heating design engineers, Northern Heating can design full central heating systems.  A Northern Heating designed system, whilst competitively priced, will give guaranteed comfort and all-round value for money.  To ensure this we use equipment of the highest quality and safety standards, by leading manufacturers such as Alpha, Baxi and Worcester, which is built into an energy efficient installation to last you many years.
Remember, the real cost of a heating system is the annual fuel cost – not its installation cost!
Visit Northern Heating for all your domestic, business and commercial heating needs at Whitemyres Avenue, Mastrick Industrial Estate, Aberdeen. AB16 6HQ.  Tel 01224 663322