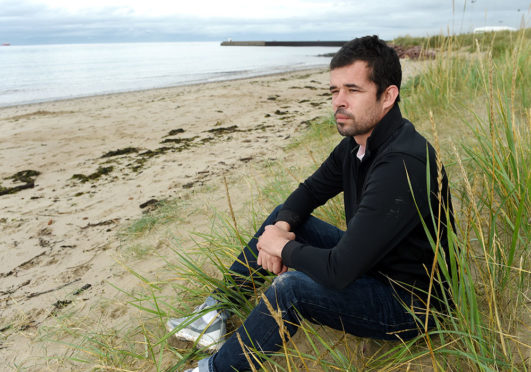 After witnessing a fatal car accident as a youth, Kevin Brooks thought he had dealt with the aftermath – but it wasn't until joining the Armed Forces that it came to light he was
actually suffering from Post-Traumatic Stress Disorder (PTSD).
During his seven-and-a-half years' service in the Scots Guards, 35-year-old Kevin secretly battled the mental health condition, which eventually forced him to quit the Army for good.
Today the former Guardsman is back on 'civvy street' and is rebuilding his life in Nairn with his wife and their four children, with support from Poppyscotland. The Armed Forces charity offers tailored support year round to help veterans and serving personnel in need.
For Kevin, who has a six-year-old daughter, an eight-year-old son, and two stepsons, aged 15 and 17, joining the Army at the age of 18 was "the best thing that I ever did".
He said: "When I went in, it was a shock to the system, but it was like an adventure, and I didn't expect it to be as good as it was.
"I loved the Scots Guards – I had no idea how elite they were and I felt so proud to be part of it. I thrived in training. But I joined the Army through tragedy, as I was involved in a road traffic accident shortly before and a woman died. It had an effect on me."
The former Guardsman explained that the car he was travelling in hit a woman, but everyone fled, leaving a teenage Kevin at the scene alone. He did the right thing and stayed with the casualty, but the badly injured lady died at the scene.
He added: "I was a lost wee boy when it happened, but it really stuck with me. The accident happened weeks before I was due to get my HNC in Electrical Mechanical Engineering, but I couldn't do it anymore and I ditched the course.
"It was hard to deal with. Looking back, I suppose I was depressed but, back then, I didn't know that. Being in the Army helped me deal with it because if you were feeling a bit low everyone picked you up. I made a lot of friends there."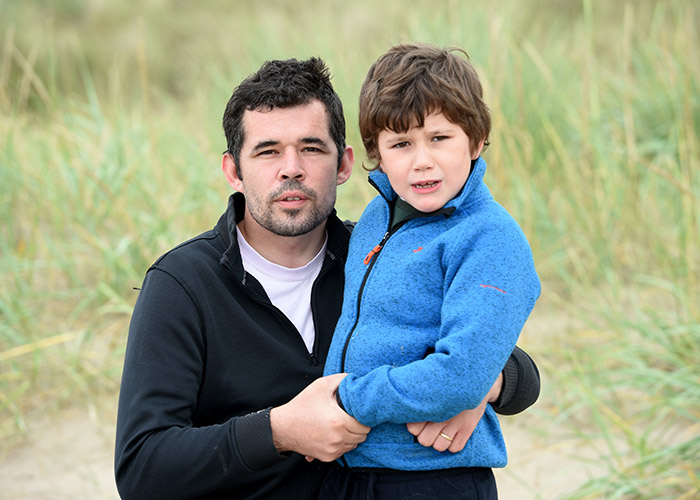 After passing out, Kevin served in Germany, Poland, Canada and Iraq, and, at each posting, tried to put the crash behind him. It was important for Kevin to join the Army after being inspired by hero relatives who fought in battle. His great-grandmother was the first Scotswoman to join the Royal Air Force and his grandfather served in the RAF for three decades. The Armed Forces may have brought him structure, routine and camaraderie, but it also exposed him to further trauma.
He added: "The Army environment I was in triggered the effects of PTSD; it was a combination of what I witnessed in service and what happened before I went in. It made it unmanageable for me."
Following a series of tragic events, including having a benign tumour removed which left him feeling "mentally and physically drained", Kevin went absent without leave (AWOL). In court and prepared to face punishment for the misdemeanour, he was surprised the court martial quashed it.
He saw out the end of his Army service in recruitment, but admitted:"I cut myself off from society. I was left with the sense that I'd let my friends, family and Battalion down. Mentally, I wasn't right. I'd pick myself up and then fall flat on my face."
In 2011 Kevin was introduced to Poppyscotland's Welfare Services team, which proved to be a lifeline for the veteran. For servicemen and servicewomen used to defending others, asking for help in times of crisis can be difficult. But through tailored support, the charity can help Forces personnel and their families get back on track.
For Kevin, his wife Emma and their children, Kevin, Cameron, Taylor and Eva, not only did Poppyscotland send the family on a "Poppy Break" down south, it also helped with moving costs when the Brooks relocated to Arbroath. Another house move followed, to Nairn where the family now reside, and, again, Poppyscotland was on hand to financially assist.
The charity has also helped give Kevin a new passion and focus in his life – boxing – by paying for him to do a coaching course and helping towards the cost of equipment for the club he now runs in Nairn.
"I love waking up every morning and knowing what I am doing for the rest of the day. It's amazing. I would have none of that if it wasn't for Poppyscotland. They gave me the nudge and the help I needed."
To date, the head coach has helped hundreds of children in the local community, as well as giving serving soldiers and people with disabilities access to the sport. It was particularly important for Kevin to create a club that focuses on diversity and equality, as his sons have autism.
He said: "As a former Scots Guard, I am a proud man and I hate asking for help, but I was so desperate for some support and I just wanted my family to be happy and for things to improve slightly. Poppyscotland has never given up on us."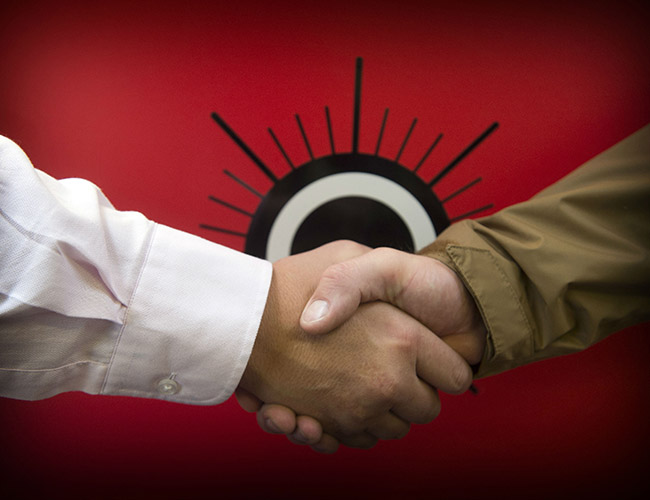 Life-saving backup for veterans and serving personnel
The money raised by Poppyscotland in the annual Scottish Poppy Appeal and other year-round fundraising events goes towards providing vital support.
Grants can be offered for home adaptations or replacing household goods and clothing. Through Welfare Centres, including in Inverness and Kilmarnock, and the Armed Services Advice Project helpline, support is offered with financial problems, employment, housing and more.
Help with retraining and finding employment is also available through the charity, while disabled and injured veterans can access occupational therapist assessments, adaptations at home and mobility aids.
Much-needed breaks are provided for those in the Armed Forces community who wouldn't otherwise have the means or opportunity, while funding can also be tapped into for home improvements, rental deposits and home-start items, often working
alongside housing organisations.
Poppyscotland also works with specialist services to provide advice and support to veterans suffering with mental health difficulties
*Call Poppyscotland for backup if you need help or support on 0131 550 1557 or visit the website by clicking here.