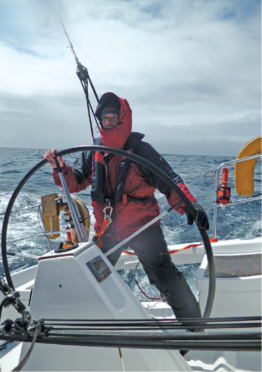 Paul Murton admits he is in love with Orkney and Shetland and fascinated by the islands' strong links with the Vikings.
The TV presenter should know. After all, his father's Norwegian background meant that he travelled extensively throughout Scandinavia as a young adult and became entranced with the world of exploration, adventure, and sailing off into the great blue yonder.
Mr Murton has become a familiar face on our TV screens by presenting his "Grand Tours" programmes, where he embarks on solo journeys around Scotland's lochs, lochans, hills, mountains and other remote locations.
And now, his new book "The Viking Isles: Travels in Orkney and Shetland" is being published in October as an extended billet-doux to the places which were part of the Nordic world for centuries.
It's a rich odyssey, packed with observation, history, anecdote and encounters, both with those who live there and the many tourists who flock to the far north of Scotland. Sometimes, Mr Murton shows his droll touch, such as in his meeting with a group of American visitors who were complaining that the [5000-year-old] Skara Brae site on Orkney hadn't been "built closer to the car park".
He's also willing to embrace the local customs, fling himself into the festival spirit, and let his hair down with a real derring-do, not derring-don't. Thus, his encounters include a sing-along with the Shanty Yell Boys, fishing off Muckle Flugga, sword dancing with the men of Papa Stour, meeting the monks on Papa Stronsay and participating in a Norwegian pub crawl in Lerwick….and surviving to tell the tale.
He said: "I've always been interested in the way that places such as Orkney and Shetland are Scottish, but not Scottish at the same time. They have their own identity, their own flags, they are proud of their Viking heritage and their Scandinavian legacy can be found everywhere from place names to local traditions and folklore.
"There is something special, too, about the rugged nature of these islands which means they attract all kinds of people from across the world. I have covered a lot of these individuals in the book and, in some ways, they are outsiders, but, in others, they fit right into their new terrain.
"I have travelled all over Scotland in recent years, but I don't necessarily buy into the adage that travel broadens the mind. It is more the case you need an open mind and a sense of curiosity and I've never lost that wherever I have gone on the Grand Tours."
Mr Murton is a graduate of Aberdeen University and the National Film and Television School. And while he has become renowned for his travel series, he  is no stranger to working behind the TV camera, as the director of several dramas, including Bramwell, The Bill, Casualty and River City.
Nowadays, though, he is happy to take centre stage, even if there are occasional hazards to be negotiated along the way, as he recalled about a winter excursion to Barra.
He said: "It was the most frightening trip of my life. We took off from Glasgow and we were supposed to be at 14,000ft, but the pilot had to drop down because of the huge pieces of ice that were forming on the wings.
"It was February and there was a snowstorm raging around us.
"I have never been thrown around a plane like I was on that one. When we finally, eventually got off the aircraft, I remember seeing one of the other passengers collapsing behind a sand dune, sobbing.
"That's one of the misconceptions viewers sometimes have about the Grand Tours: that we always film them in good weather. But that certainly isn't the case and the weather can turn in the blink of an eye in Scotland.
"I recall one series where we started filming from the end of April and finished at the end of June, but didn't take off my thermal layers off until the beginning of June.
"And there was another occasion where we were filming on Orkney and I had to take two hot baths, because the first one didn't do the trick!"
The Viking Isles by Paul Murton is published by Birlinn on October 10.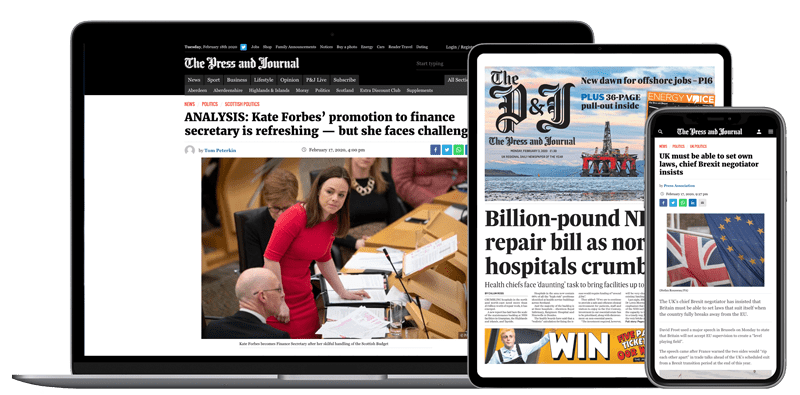 Help support quality local journalism … become a digital subscriber to The Press and Journal
For as little as £5.99 a month you can access all of our content, including Premium articles.
Subscribe