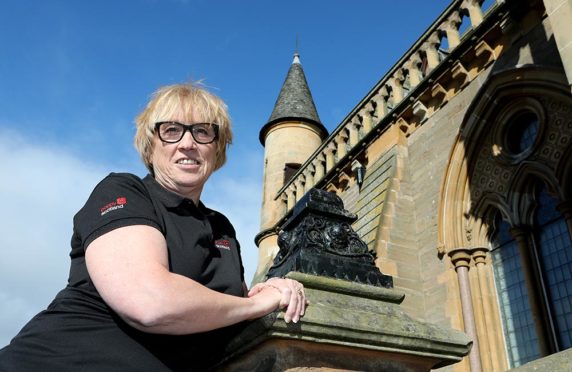 Coming from a military family, it was Sue McKay's ambition to help veterans in her career.
Today, Sue, 50, is six months into a rewarding role with Armed Forces charity Poppyscotland which involves helping current or former servicemen and servicewomen and their families when they need it most.
In her full-time post as one of the charity's first independent living advisers, Sue visits members of the Armed Forces community across Aberdeenshire, the Highlands and Islands, Perth & Kinross and Fife, who are disabled, have been injured or are experiencing mental health difficulties. She spends time getting to know them in order to understand their unique situations before helping them to access vital welfare services and grants.
She said: "It is so rewarding. The thing I love most is the end result – getting the person back to how they were, or as independent as they can be.
"This morning I went to see a gentleman who is a below-the-knee amputee and we have been successful in getting funding for him to buy an electric scooter. I also met his local housing association and they are installing a gate in his garden so he can reach the street on his scooter.
For him, this is life changing as he has been housebound for more than five months since the amputation, but he will be able to get out and about and regain the independence that he has lost by the end of October.
"It wouldn't happen without charities such as Poppyscotland, because who would he go to?"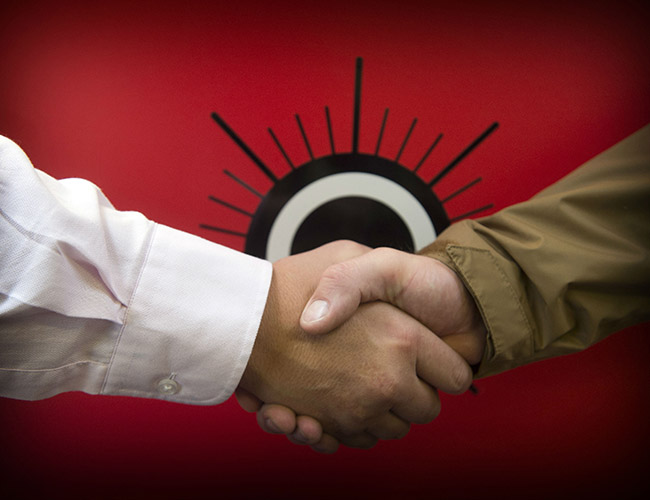 Sue knows first-hand how proud servicemen and servicewomen are as she is not only the daughter of a soldier who served in the Royal Military Police (RMP) for 22 years, but she has a son in the Armed Forces too. It is because of this that the former social services worker wanted to get involved with the work that Poppyscotland does year-round for veterans and serving personnel who may be reluctant to ask for help.
Sue, who was educated in several countries when her father served in Germany, Hong Kong and England as an RMP, explained: "My whole life has been around the military because I was brought up in it – my brother served as well. This role came up at a good time for me and it fitted perfectly. I have always worked in the welfare environment for social services and housing.
"There are some similarities, but the difference in this role is that the people I am now working with have served our country and their disabilities and mental health issues are often from that service."
As someone who is there to help, Northern Ireland-born Sue quickly builds up a close bond with the veterans she meets and has become a trusted ally by many who happily share their war stories.
But, ask her to talk about her most memorable case, and Sue struggles as "they are all memorable", before adding: "They want to share their stories and I enjoy listening to them.
"I visited a 96-year-old Second World War veteran who was in his bed. He was cold as he had no heating and was using unsafe electric heaters. The end result was that we got his heating back on, involved social services and got him a care package, so he was able to get back out of bed, re-join the community and go on days out with his veteran mates.
"He was actually involved in the liberation of Europe and had seen some atrocities but he was telling me about working in the villages where people were so pleased to see him and how he felt he was actually making a difference by rescuing these people.
"He is the most memorable because of how much he has given to our country, but he was left lying in his bed basically."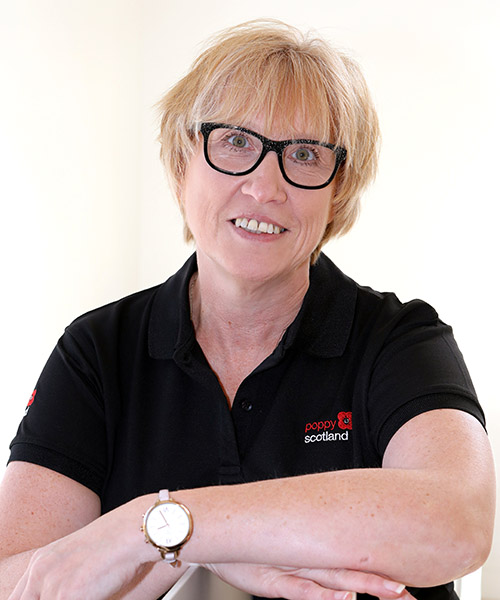 As well as physical disabilities and welfare issues, Sue also visits many people who are suffering from mental illness, including post-traumatic stress disorder (PTSD). The most important way of dealing with this is to talk to these people. But, understandably, the role can take its toll.
Sue revealed: "It can be very emotional as people are in different states of mental wellbeing. Sometimes I come out and my heart strings are really torn by it."
Although these veterans may be facing a number of mental and physical challenges, two things bind them – they have all served their country and are proud people who will often find it difficult to admit they need help.
She said: "Servicemen and servicewomen are very proud people, but I am visiting them at a time when they are in crisis and are not that proud person they were. They don't see themselves as worthy, but Poppyscotland does.
"When I visit these people, even though they may not have seen active service, I see them as war heroes as they were willing and would have gone and given their life for this country if needed.
"They are heroes to me – every single one of them."
Work goes on all through year
The annual Scottish Poppy Appeal is only the starting point for Poppyscotland's year-round work, with the money raised used to support ex-service personnel and those still serving at times of crisis in every aspect of their lives – from retraining and finding employment, to assessing the needs of disabled veterans and providing specialist equipment to help them live independently.
Sue is one of a new team of four welfare support workers and two independent living advisers working with Poppyscotland across the country to provide veterans with help that is tailored to their unique situation and can include funding for household provisions, respite breaks, and accessing healthcare and counselling.
The Welfare Support Service provided by the team was launched in May and has hit the ground running. The charity also has two welfare centres in Inverness and Kilmarnock.
*If you are a serving or former serviceman or servicewoman who may need help and support, call Poppyscotland for backup. Click here to visit the website or email: GetHelp@poppyscotland.org.uk