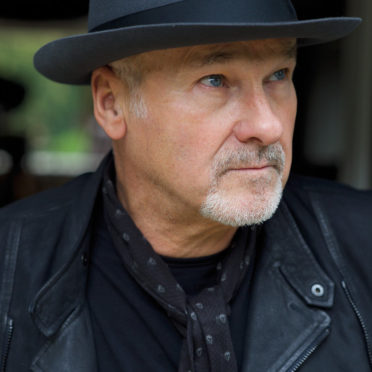 He has been nicknamed 'The Man with the Golden Voice' and there won't be many music aficionados who haven't heard Paul Carrack bring a lyric to life.
The 68-year-old singer, whose vocals have graced several million-selling songs including 'How Long' by Ace, 'Tempted' by Squeeze and the Grammy-nominated 'Living Years' by Mike and the Mechanics, is now firmly established as one of the hardest working musicians of his generation.
Having just returned from touring Japan and the USA as a featured instrumentalist with the Eric Clapton Band, he is eager to get back to his own set highlighting both his own hit songs and the memorable collaborations with bands such as The Eagles.
Paul has a stakhanovite ethic to his life in the music industry. He realises and attests that life could have turned out so differently more than 50 years ago, when his careers officer at school in Sheffield made him and his class an offer they wished they could refuse. But it helped him decide what he already knew: his future lay in music.
He said: "When we were close to leaving school, they took us to the local coal mine.
"That was the best money around at the time. So you go down in the cage a really long way, then you get on a little train track, and that went a really long way too.
"You get out, and you're walking, and I trod on this bloke sitting there having his sandwiches in the dark.
"Then you get to the coal face and it's low, you're crawling around under there. They've got the hydraulic props, dust flying everywhere.
"I was claustrophobic anyway. And it was: 'Get me out of here. Give me that bloody guitar and let me learn a few more chords."
He hasn't stopped performing ever since and will commence a new 30-concert 20/20 tour at Aberdeen's Music Hall on Friday, January 17.
He wrote and sang 'How Long', the much-covered 1974 classic from his days with Ace, and was the voice of 'Tempted', from his tenure with Squeeze.
Then came such hits with Mike + the Mechanics as the Grammy-nominated 'The Living Years' and 'Over My Shoulder', the latter in partnership with Mike Rutherford.
His cv highlights the eclectic nature of his appearances with many of the biggest bands in the stratosphere, including Roxy Music, Pink Floyd, The Smiths, The Pretenders, Eric Clapton, BB King, Elton John, Simply Red and Ringo Starr.
But there is no ego, no look-at-me prima-donna posturing with this man. On the contrary, he is remarkably self-deprecating about his songwriting style, given the many awards and accolades he has accumulated in the last five decades.
He said: "I've never been super-confident about my songwriting. I find music, melodies and shapes pretty easy, but lyrically I'm a bit 'moon in June' and it used to worry me because I grew up in the shadow of Nick Lowe, Chris Difford and Elvis Costello.
"When I was in Squeeze, they were my peers and I was embarrassed about my stuff because I didn't have any edge. So I suppose I have always been a bit insecure about lyrics. I'm not a big reader either, I don't read much, and a friend of mine always said: 'Words in, words out.' My stuff is pretty straightforward."
Paul has watched and learned from many people throughout his far-travelled career, but he regards Nick Lowe as being greatly underrated.
He added: "He is a great innovator, and I would say he is more of a concept writer – he has an idea and it is saying something.
"I am credited with having co-written Battlefield with Nick, but I didn't really have much to do with it, to be honest. I think I just made the tea and put a few chords in!"
Some might retort he is too modest for his own good. But there again, whenever he arrives on stage and opens his mouth, Paul Carrack can let the music speak for itself.
Tickets for his gig at Aberdeen Music Hall are available from www.aberdeenperformingarts.com