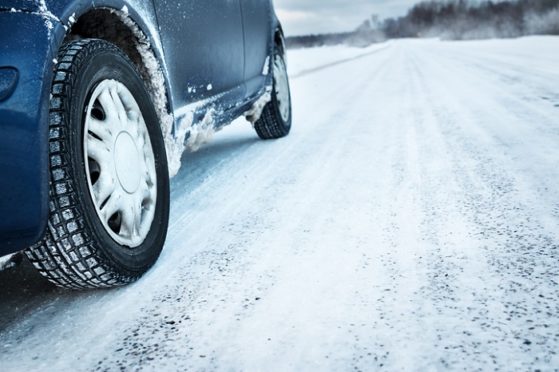 The nights are starting to draw in and soon we'll be winding back the time on clocks, all in the knowledge that winter is just around the corner.
Winter weather can cause havoc in the North of Scotland, with problems arising for all road users. Drivers are being urged to make sure their vehicle is ready for the road in the tricky months ahead.
Luckily, Anderson Clark Motor Repairs, Inverness are on hand to help you prepare your car for winter. Its team is sharing some simple advice and things to watch out for:
1 Check your lights
Whether you're driving in mist or fog, heavy rain or snow, day or night, it's important to make sure you can see and be seen on the road.
Check all your exterior lights are working and keep them clean. If any bulbs aren't working, they're usually pretty straightforward to replace and can be easily fixed for a small fee at a garage or service centre.
2 Keep your windscreen and windows clean
The low winter sun can often be a real driving hazard, especially when combined with heavy rain on the roads.
You should always take care when driving in this sort of condition, but regularly cleaning your windscreen and windows (inside and out) can help with visibility. Just make sure you only use a cleaner intended for car glass.
To help avoid smearing, clean the wiping edges of wiper blades with a tissue dipped in neat screen wash additive, and if they need replaced, make sure you get this done without delay.
Also, keep the washer reservoir topped up and use an additive with antifreeze properties (not engine antifreeze though!). In the morning, you can use warm (not boiling!) water for defrosting windows, but watch where it runs – it could form an ice slick when it freezes.
3 Check your tyres
Check your car's tyre pressures (including the spare wheel) at least once a week and before you set off on any long journey. Also check the tread depth – 1.6mm is the legal minimum but for good grip on wet roads, it's best to replace tyres once the tread depth is 2.0mm.
If you're going to be driving on snow-covered roads it might be worth buying a set of winter tyres or snow socks for your existing tyres.
4 Check under the bonnet
Check the level in the coolant reservoir and top up as necessary with a mix of water and antifreeze solution. The coolant (with antifreeze) should be changed every two to three years.
While you're there, make sure the battery terminals are tight and not corroded. Flat batteries are the biggest cause of winter breakdowns so don't wait for your battery to fail, replace it in good time.
And you can make things easier for the battery by not switching on headlights, blowers or the heated rear window until the engine is running.
5 Ensure your car boot is fully stocked
Road users can often become stranded in winter weather, although it may not be anything to do with their vehicle. Roads can often be blocked by snow or accidents, so it's important to have essential items in your vehicle for emergencies.
The following items should be always be kept in your vehicle over winter:
Ice scraper
De-Icer
Warm clothes and a blanket
Plenty of food and drink, especially for long journeys
A snow shovel
A torch and batteries
Sunglasses
Phone Charger
High Visibility jacket
6 Drive gently and consider if your journey is necessary
On slippery roads, drive slowly, smoothly and gently. Accelerate gradually, steer gently and brake smoothly.
Before you set off on a journey in icy or snowy conditions, consider whether it's really essential to travel or if it can wait. It's better to be safe than sorry.

Is your vehicle ready for winter? Don't leave it too late – your vehicle may be dangerous and you should get it checked immediately. Settle your mind by calling Anderson Clark Motor Repairs, Inverness on 01463 22 23 24.
Anderson Clark Motor Repairs are established as the premier independent motor vehicle servicing and repair centre in the Highlands. Under EU legislation, new vehicle owners can have routine servicing carried out at its premises on 16 Carsegate Road, Inverness, without invalidating the manufacturer's warranty.
The key reasons for Anderson Clark Motor Repairs' success are the high levels of customer service, customer satisfaction and repeat business, as well as access to the latest technical data and diagnostic equipment.
Its team ensures all vehicles are looked after by qualified technicians who take pride in their work, operate a strict code of practice and are affiliated to the motoring ombudsman (approved, monitored and audited by Trading Standards Institute).
To find out more about Anderson Clark Motor Repairs, visit the website here.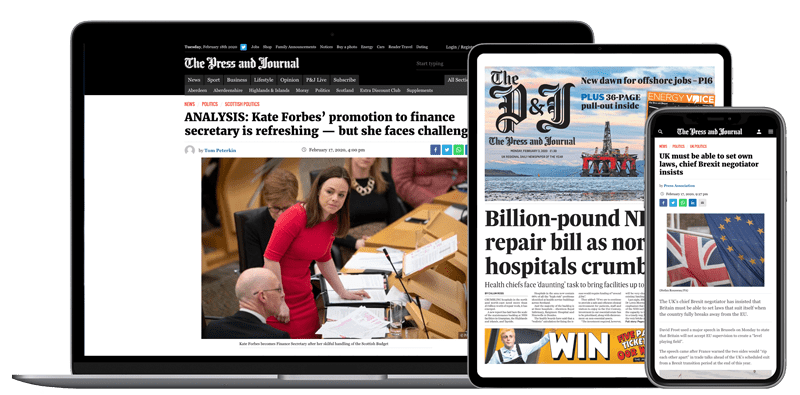 Help support quality local journalism … become a digital subscriber to The Press and Journal
For as little as £5.99 a month you can access all of our content, including Premium articles.
Subscribe