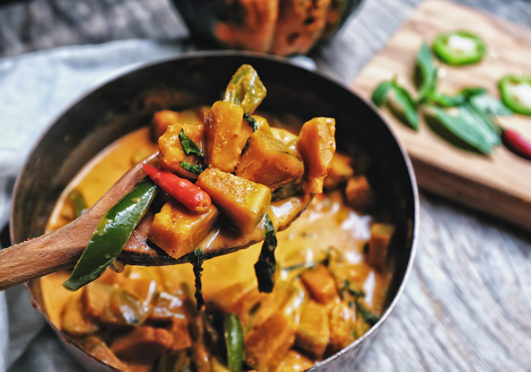 It's well-known that calcium found in dairy products is good for our bones, teeth and nails.
But there are numerous other lesser-known health benefits of drinking milk and eating dairy that make it a good idea to consider increasing our consumption in adulthood.
Rich in vitamins and nutrients, milk can also improve our physical and mental wellbeing as it contains fatigue-fighting and mood-boosting vitamins such as B2, B5 and B12.
Calcium contained in milk is also known to help regulate heartbeat.
Dr Oliver Witard, a senior lecturer in nutrition and exercise metabolism at King's College in London, said:  "A 200ml glass of milk provides 36%  of the daily recommended intake of  vitamin B2 (riboflavin) which plays an important role in the health of our skin, vision and nervous system as well as helping to reduce fatigue.
Vitamin B5 is important for mental performance and also for reducing fatigue, while B12 helps support mood, nerve function and our immune system."
Milk is one of six foods categorised  as dairy, along with yoghurt, cheese, butter, Quark and cream.
As well as providing our bones, teeth and muscles with essential goodness, they also contain vital proteins which could help us stay healthier and active in later life.
And to help with a balanced diet, Quark – a spoonable soft cheese that performs like a yogurt – is high in protein, naturally fat free and low in salt. It's so versatile, you can eat it straight from the pot or use it as a cooking substitute for cream, crème fraiche or cream cheese.
Here, we've teamed up with Graham's the Family Dairy, to bring you these two delicious recipes to show how simple it is to enjoy a low-fat, high-protein meal whatever the time of day…
Veggie Thai green curry
INGREDIENTS (serves 2)
For the sauce:
1-2tbsp green curry paste
1 tin coconut milk
3tbsp Graham's Natural Quark
1 lime leaf, shredded
1 lemon grass stalk, finely chopped
2tbsp finely chopped coriander leaves
For the curry:
1tbsp olive or coconut oil
1 aubergine, cubed
1 red bell pepper, roughly cubed
1 onion, finely diced
A few broccoli florets
1 carrot, cut into strips
Small handful green beans
Seasoning to taste
Garlic powder
DIRECTIONS
For the sauce:
Scrape the thick creamy part of the coconut milk into a wok/saucepan.
Heat gently until it melts and bubbles.
Stir in the green curry paste and cook for a further few minutes.
Add the lime leaf, lemon grass and coriander and keep on a low heat.
Stir in the Quark and take off the heat. Keep to the side while you prepare the rest of the meal.
For the curry:
Heat up the oil in a pan then add the vegetables.
Season with sea salt, ground pepper and a sprinkle of garlic powder and stir fry for five minutes or so, adding more oil if needed.
Bring the heat down to low/medium, stirring occasionally until the aubergine is soft and cooked.
Stir in the sauce and cook for a further five to 10 minutes on a low/medium heat until fragrant.
To serve: Serve with rice (we used basmati mixed with a bit of sesame oil for flavour) and top with fresh coriander, lemon and another dollop of Quark if you desire!
Quark breakfast muffins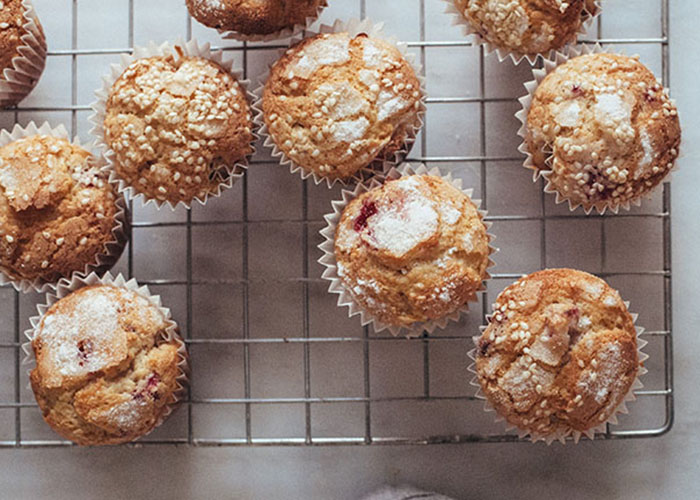 INGREDIENTS (makes 12)
120g rolled oats
250g Graham's Natural Quark
65ml Graham's semi-skimmed milk
100ml sunflower oil
1 large egg, beaten
100g soft brown sugar
150g plain flour
1tsp baking powder
½ a level tsp bicarbonate of soda
1tsp salt (optional)
150g chopped dried dates or apricots or cranberries
Extra Quark, to serve
DIRECTIONS
Preheat the oven to 180C fan/200C/gas mark 6.
Line a 12-hole muffin tin with paper cases.
In a bowl stir the oats with the Quark and milk and leave to soak for five minutes.
Add the oil, egg and sugar and beat well to mix.
Sift the flour with the baking powder, bicarbonate of soda and the salt on to the Quark and oat mix.
Scatter the dried fruit on top then quickly fold in.
Divide the batter equally among the paper cases in the muffin tin and bake for about 20 minutes until risen and golden brown (a skewer inserted into the middle of a muffin should come out clean).
Remove from the oven and allow to cool for five minutes then cool on a wire rack.
Serve split and filled with a little more Quark.
*For more delicious recipes from Graham's Dairy, visit the website by clicking here.