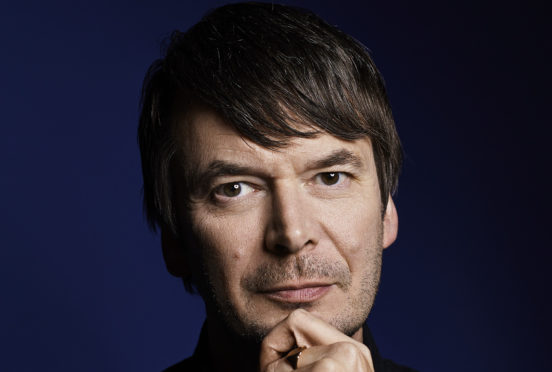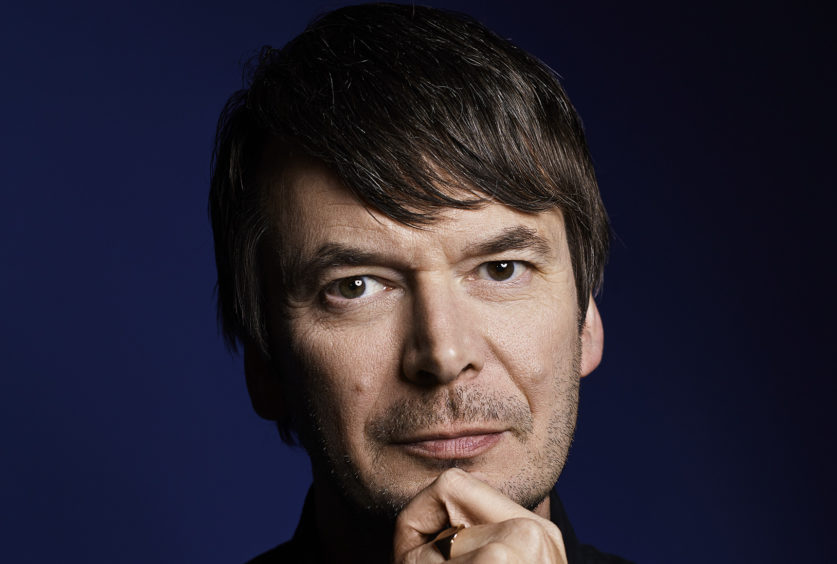 Ian Rankin has never been scared of tackling difficult issues in his detective books.
And the Fife author wasn't frightened to admit, when he appeared at Granite Noir in Aberdeen earlier this year, pre-lockdown, that he had never read an Agatha Christie novel.
That response seemed to induce consternation among some of the audience at the Music Hall. Yet Mr Rankin has always been more interested in analysing the human condition through his visceral works involving (the now former) Detective Inspector John Rebus than dabbling in Cluedo-style puzzles with the suspects assembled in the drawing room.
It's now more than 30 years since Rebus, the flawed character with a taste for whisky at Edinburgh's Oxford Bar, was introduced to the public and subsequently brought to our television screens and the stage by John Hannah, Ken Stott and, most recently, Brian Cox.
Yet, although he has grown old and is struggling with COPD (chronic obstructive pulmonary disease), which means he has to live in a ground-floor flat, Rebus will embark on his latest case in A Song for the Dark Times, which takes him on a labyrinthine and soul-searching journey to the north of Scotland to help his daughter, Samantha, whose partner has gone missing in suspicious circumstances.
Mr Rankin carried out significant research on the book, including travelling across the NC 500 and learning more about the internment camps which were dotted around the country during the Second World War, including Watten in Caithness and Cultybraggan in Comrie, as well as Duff House in Aberdeenshire.
Most of these sites were erected quickly and almost all of them were dismantled and destroyed after the end of the conflict, but the author says he grew concerned about how quickly the authorities acted to incarcerate anybody they regarded as an "enemy alien".
It's one of the themes of the new novel which finds Rebus – and his creator – asking serious questions about the political maelstrom in which Britain finds itself: a state of affairs which the author is convinced has been exacerbated by the impact of Covid-19.
He said: "We are living in a turbulent period and I wanted to take myself and Rebus out of our comfort zone. The book's title reflects how we are seeing the rise of the Far Right, and the polarisation of politics because of issues such as Brexit and people like Donald Trump.
"I looked into the establishment of internment camps across the UK during the war and there was a resonance for me with what is happening at the moment.
"You were encouraged to mistrust your neighbours, there was a genuine intolerance of those who were different from you and it helped to generate a climate of fear and paranoia. I can see parallels between that and where we are now."
The complex story begins when Samantha calls her dad in the middle of the night with a shocking revelation about her husband.
The veteran detective fears the worst after hearing the news – and he knows from his lifetime in the police that she will be viewed as the prime suspect.
Rankin added: "Rebus has to travel to the far north, after her partner has gone missing. And I made the trip myself, driving up to places such as Durness and Elgin and into Caithness.
"Meanwhile, back in Edinburgh, my two other detectives are investigating the murder of a young, well-connected overseas student.
"The title of the book comes from [Bertolt] Brecht and we are all living in a very different world now from where we were when I was writing it last year.
"But it's the same challenge whenever I begin another Rebus book. His life is not getting any easier, so the challenge is to make sure he remains a realistic, credible figure.
"His illness means he has trouble getting up and down the stairs. It's a struggle.
"The National Theatre of Scotland got in touch earlier this year asking me to write a monologue about how Rebus was coping with the impact of lockdown.
"Then Brian Cox stepped into the role, he did a terrific job and I was very impressed with how the whole thing turned out.
"It showed me that you can still be creative and productive even in the midst of a pandemic, and I think we will have to get accustomed to that situation for the foreseeable future."
In the past, the launch of a new Rebus would have been accompanied by a book tour, yet as somebody who relishes meeting his readers, Rankin accepts there is no prospect of this happening with more stringent Covid-19 restrictions being introduced across the UK.
However, he took part last month in the annual Bloody Scotland festival, alongside a host of other crime writing luminaries including Val McDermid, Ann Cleeves, Lee Child, Peter May, Chris Brookmyre and Dame Sue Black.
And Mr Rankin is convinced that an increasing number of these festivals will be held online.
He added: "It's frustrating for any author not to be able to meet the public and sign books for those who are buying them, but there are opportunities to do things in different ways.
"It used to be difficult for people who lived a long way from festival venues to get involved, but that obstacle just doesn't exist when you are putting on a show online."
There's plenty of grisly material in his work, but Mr Rankin is adapting to the new normal.
And, of course, in cyberspace, nobody can hear you scream.
A Song for the Dark Times is published by Orion on October 1.