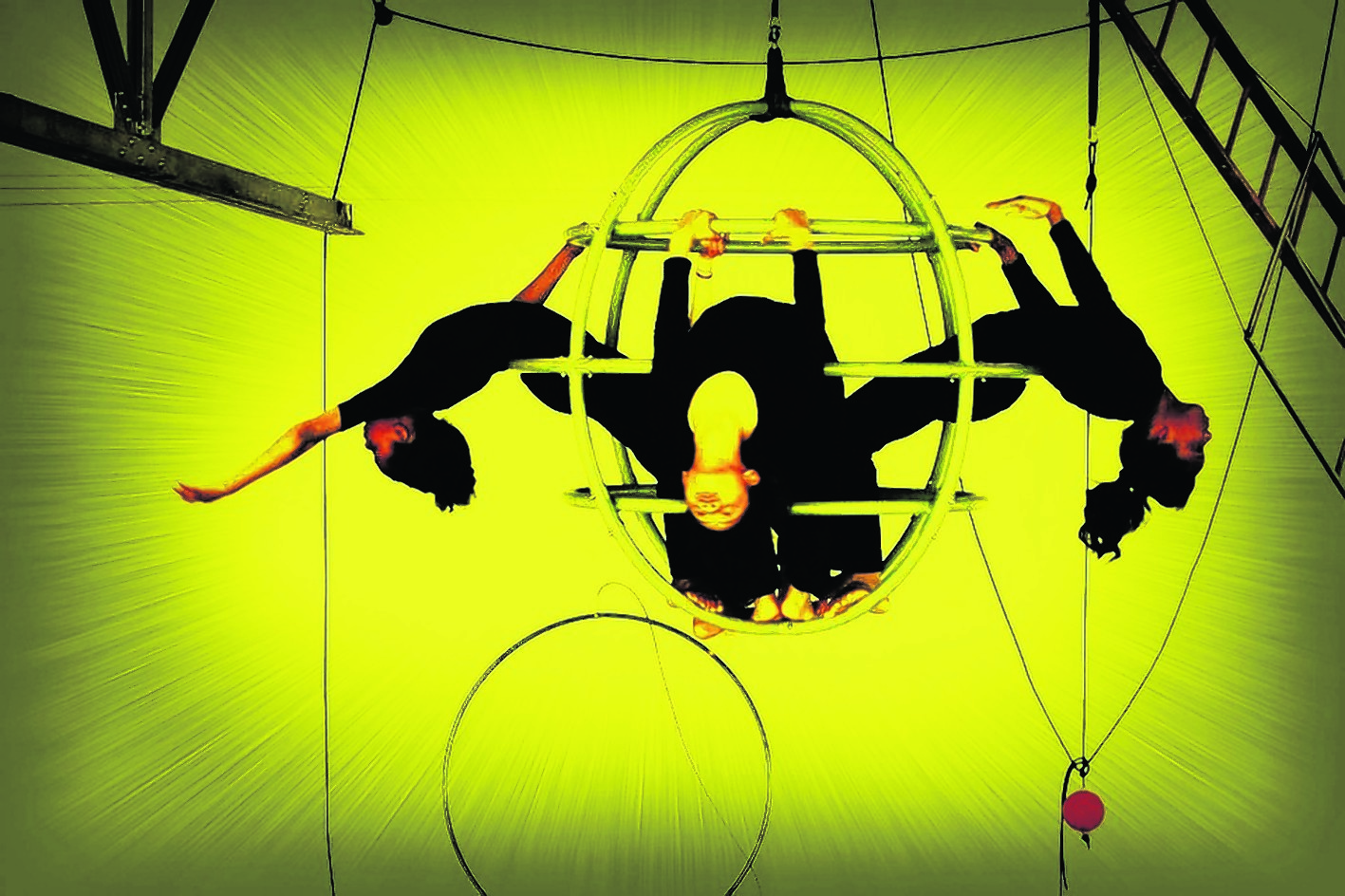 Colour, creativity and collaboration – AIYF's 2014 programme is set to be something special, writes Catriona Aitken
You may be able to spot an array of brightly coloured butterflies popping up across Aberdeen in the coming weeks as the Aberdeen International Youth Festival (AIYF) draws closer.
The 2014 festival brochure has just been launched, and attendees at the unveiling were not disappointed. Following last year's vibrant bird theme, this year's design sports a modern and eye-catching look to front the jam-packed and diverse content.
The butterfly scheme is a symbolic choice, and AIYF artistic director Stewart Aitken believes the distinctive creatures represent the festival's purpose perfectly.
He said: "What we wanted was a sense that the youth festival, like a butterfly, flies all over the place and adds colour to things it lands on. It's like you see in a garden – each one slightly different and they land on something and you can spot it. That's how the youth festival has its impact."
Delving into the programme, it is immediately obvious that the choice of events this summer is large and diverse and there is certainly something to suit every taste.
Each year brings such different applicants that forced themes are often too difficult to plan, but Stewart is delighted to have several groups from the US landing in Scotland this year. Seventy boys, representing The Madison Youth Choirs from Wisconsin, will travel across the Atlantic to delight Aberdeen audiences in joint concerts including a performance alongside some of Scotland's finest young voices on Tuesday, July 29, at the Music Hall – an event that Stewart is very excited about.
He said: "There's going to be 130 boys on stage in a collaborative piece; just in that 10-minute or so piece, it will be something to remember."
This is just one of numerous collaborations on the cards this year, with the Dutch Amersfoort Youth Orchestra already working with the ISO Symphony of the Interschool Orchestras of New York and keen to work with Grampian Youth Orchestra, too.
There is plenty for dance lovers, too, including Japanese dancers from Saiga Ballet returning to the festival to rekindle relationships of past years. One of AIYF's brand-new groups, Zaccho Youth Dance Company, from California, have aerial routines that are sure to be a breath of fresh air for Aberdeen.
Although their distinctive style brought challenges for the AIYF team, Stewart was determined rise to the challenge.
He said: "That will be new; we've had groups that have used a little aerial stuff, but as a kind of backdrop or circus-type thing. But this is what they do and so it's a whole new set of choreography.
"We've had to get a special rigger to work with the festival this year, so that we know what we're putting up is safe."
Also set to entertain are the Eagles of Azerbaijan, with an all-male folk background Stewart described as "a really different thing for audiences – you might think you've seen folk dance, but there are really traditional stories behind their routines".
And theatre fans will not be forgotten. In addition to groups from both North and South America, UK young talent will take to the stage, including AIYF favourites Mitchell School of Drama, of Inverurie, who will return with a homecoming tribute, Our Scotland.
AIYF has greatly benefited from the Commonwealth and Culture 2014 initiatives, and Stewart and his team are honoured to be producing Get Scotland Dancing – a community dance co-operation with world-renowned choreographers Royston Maldoom and Tamara McLorg, which can be seen as a pre-festival performance at HM Theatre on Sunday, July 20.
"I think it's truly worldwide. We've got from Japan to Mexico, from the whole of the European continent and down into Africa," said Stewart, summing up this year's festival in a nutshell.
"And truly beautiful; there should be many beautiful moments. Already, I can see moments when I think: that should be something special."
And that's just a flavour of what can be expected. An extensive programme of talent and butterflies is sure to add colour this summer.
Aberdeen International Youth Festival 2014 will run from July 25 to August 2. For full programme or more info, visit www.aiyf.org