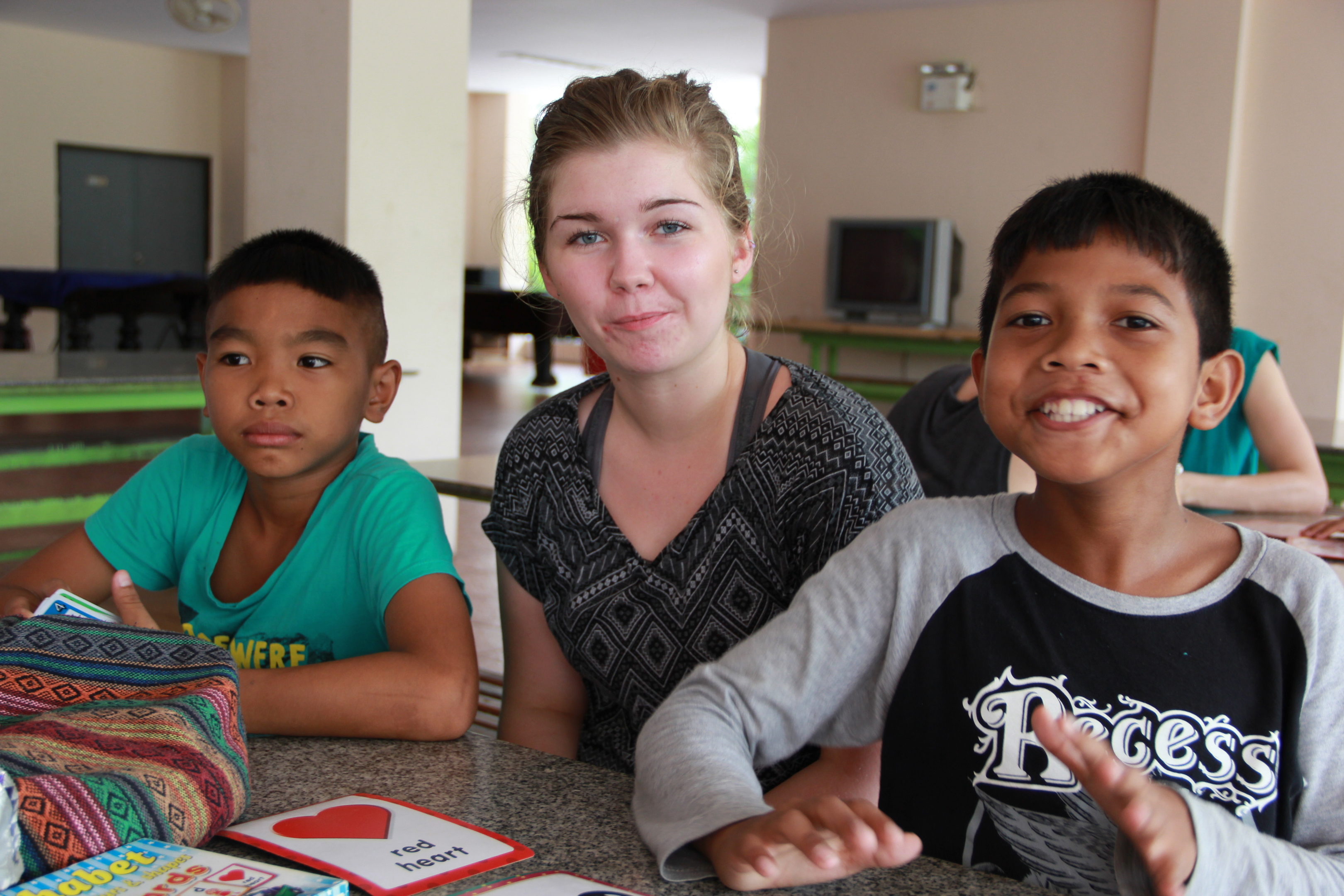 Julie MacDonald, an 18-year-old from Aberdeen, talks about her experience working with some of the poorest children in Pattaya, some having been abused or sold into prostitution
To many of us in the western world, the Thai city of Pattaya is a place to retire to and relax in the sun, take a holiday and enjoy luxurious five-star accommodation or to spend a week partying on the beach.
Looking at the skyline now dominated with Hilton and Sheraton hotels, it's hard to imagine that, just 50 years ago, it was a small fishing village.
It was during the Vietnam War when US soldiers would come to the city for some R&R that it began its transformation into the tourist haven it is now.
But unknown to many, it does have another side – a side where thousands of locals are living in slum housing, surviving on little money and no benefits and looking to charities to help them care for their children.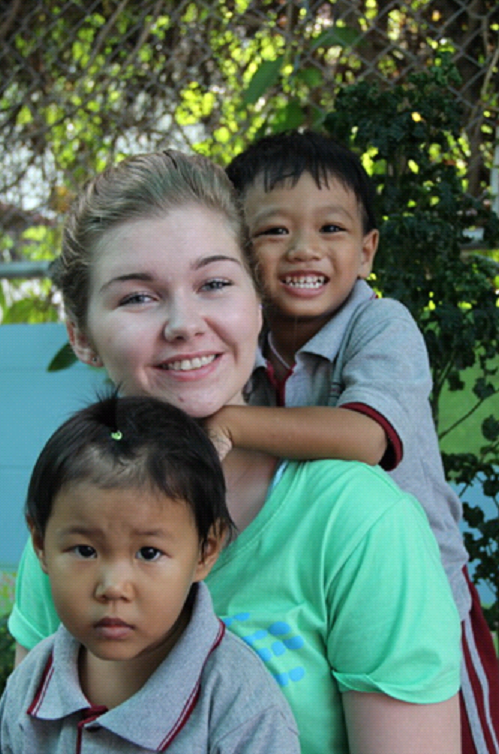 The Father Ray Foundation is one of those charities. It was started by an Irish-American Redemptorist priest, Father Ray Brennan, from Chicago, who was a larger-than-life character. A child was left on his doorstep one day and he could not turn away.
This meant that an orphanage was started which today has a regular flow of tiny babies who are loved and cared for until they leave school. There followed a school for the blind and a school for the deaf – and a flagship vocational school for children with disabilities.
Following Father Ray's death 10 years ago, his legacy lives on through the Father Ray Foundation which oversees even more social projects. These include a daycare centre, a drop-in centre, an outreach programme, a home for street kids, a children's village and, being built currently, a special-needs centre.
The foundation is staffed by Thai locals and volunteers from across the world. One of the most recent additions to the team is Julie MacDonald, an 18-year-old Aberdonian.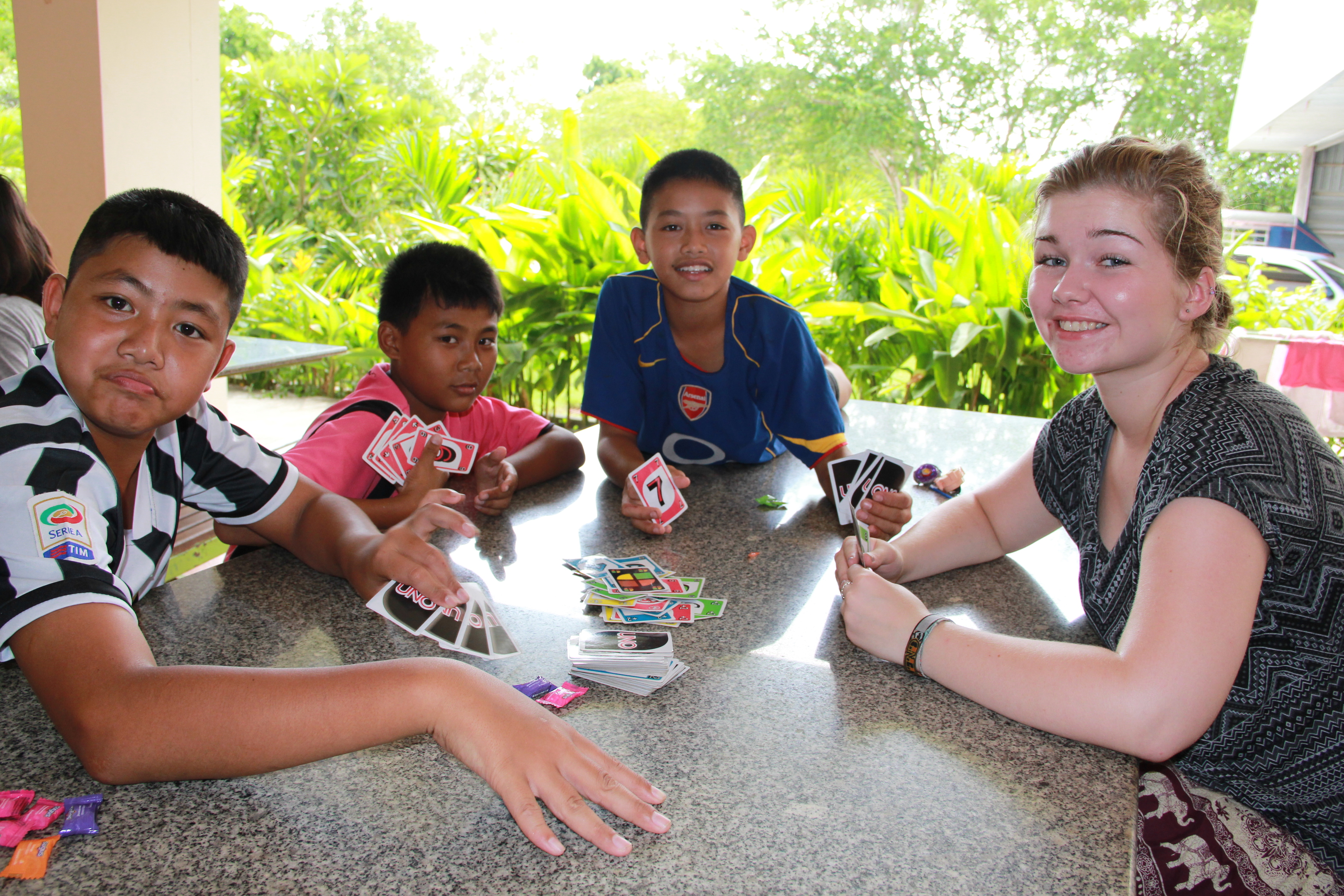 She discovered the foundation through a family friend and travelled there in April. It was a chance for her to work with kids, something she really enjoys, as well as to discover things about herself.
Now, three months in, I spoke to Julie about her experience so far.
The former Hazlehead Academy pupil, said: "Pattaya is about an hour and a half from Bangkok. It's very different from home. The foundation is like a little oasis. It's a really nice area and everyone is really friendly.
"If you go off the main road, you can see some of the places where local people live. They just look like slums; they are quite open to the elements. It's really harsh, but I don't think many of these people really have a choice. It is sad to see, though."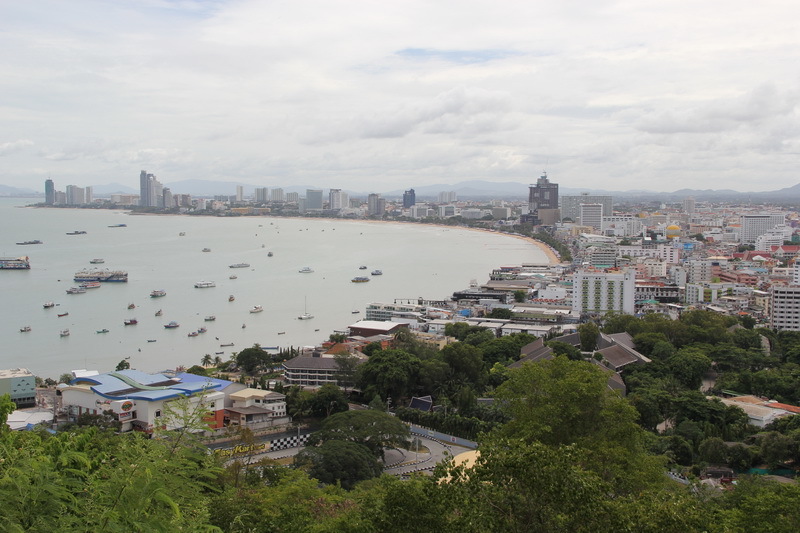 Her time is spread out across the different facilities provided by the foundation – which has received support from UK-based charity Thai Children's Trust for the past 30 years.
She spends the majority of her time in the day centre where, every morning, 60 toddlers under the age of two arrive to spend the day. These are some of the poorest children in Pattaya.
The day centre caters for children up to four years old. After they sing their national anthem – something Julie said happens everywhere, including the cinema – and do some prayers, they are split into two age groups. Julie works with the older of the two, teaching them English.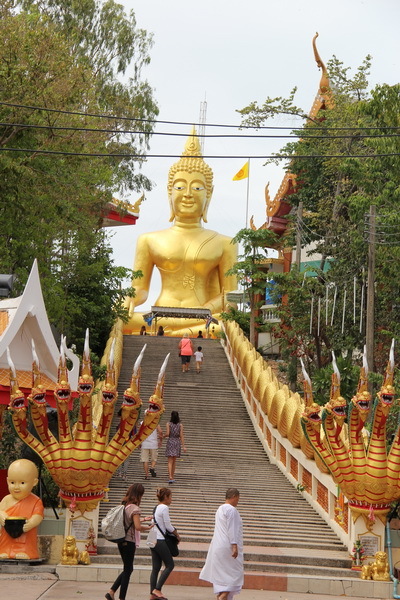 She said: "I work with a Thai teacher and she teaches them some Thai and then I teach them some English.
"I didn't really have a clue what to do in the beginning, because they are so small and their attention span is really short, but when you get them to repeat after you, it's really good. They are good at the alphabet and numbers. We have 1-10 down and 10-20 is on its way. They are really good at songs, too, like the ABC song and Itsy Bitsy Spider.
"They really like colours. During the class, I ask what colour something is in Thai and point to it. They will then shout back to me in English. Afterwards, they come up to me and say: 'Teacher teacher,' and point to my trousers or whatever and ask what colour it is.
"They are all really nice. They know when they are in the class that they shouldn't come up and play, but they know later on that it's OK and they ask for hugs and jump on my back. It's really lovely. We do Old MacDonald Has a Farm and they wear masks, so I like that one."
Julie said that, despite knowing no Thai, it hasn't been too difficult communicating with people at the foundation.
She said: "A lot of the Thai teachers and staff have pretty good English and you can still communicate pretty well with the ones who have a more basic understanding, but with the kids don't really know a lot at the moment."
Julie also spends time at the school for the blind as well as the children's home and village and drop-in centre.
At the school for the blind, volunteers look after children with a range of learning disabilities, from visual impairment to severe autism. The Aberdeen teenager admits that it is a lot harder work but very worthwhile.
She said: "We do swimming with them and they love it. It's so good because you can communicate with them. They can splash about and make noises and we sing to them. It's really good.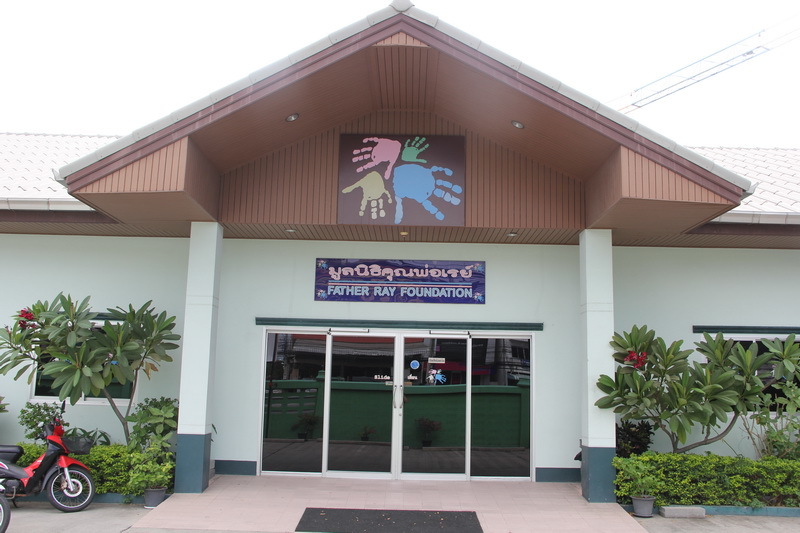 "We started trying to teach some of the older kids English. We do classes with them and do some translation. It's obviously quite difficult, but we are making the most of it. I find it hard, but the kids are so lovely."
Spending time at the drop-in centre is also something Julie has really grown to love. This is a place where children, who live in terrible conditions, can come and forget about their lives and play and make new friends.
"They are so excited to see the volunteers," she said.
"We play games with them like Uno and they really enjoy it.
"We just interact with them and give them a different playing experience. We try and incorporate English into our visits so they learn something, too."
Many of the children Julie meets live in extreme poverty, with some having been physically or sexually abused or sold into prostitution.
Julie said volunteers are not told specifically about the background of any one child, but says that is something she is grateful for.
"I think it's nice not knowing,because then you can treat them all the same way and they can enjoy themselves in the same way," she said.
Spending time with these children, she has noticed many differences between them and those Julie has looked after back home.
"They are definitely less spoiled," she said.
"I hate to use that word, but I remember when I volunteered at Rainbows at Christmas. One of the girls was five and she got a Kindle Fire.
"I feel like the kids here appreciate everything they get, whatever that is. They don't take anything for granted."
Her experience has also made her think about her own life and the way she acts herself.
"I wasn't that spoiled before, but I did have nice things and seeing how people live over here has made me think about things differently. Here you go to work and you don't bother with make-up or your hair. I feel like you have much more time to think about other things and enjoy things."
As her time draws to a close, Julie says she has had an amazing experience, something she would encourage others to try.
She added: "I will definitely miss the kids when I leave. I left school and I didn't feel grownup enough to be in education again and then get a job. I wanted to take time out, do something different, see what kind of person I was on my own without my family. So it has been good. I'm so glad I did it."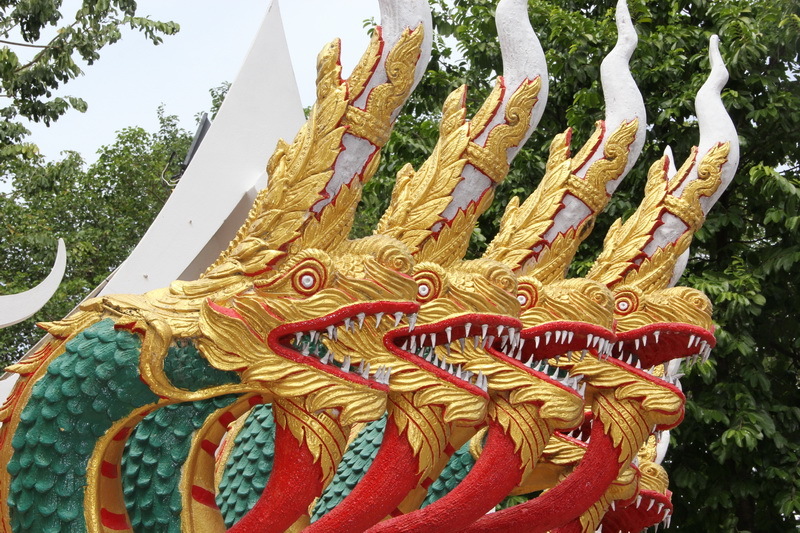 Like Julie, Derek Franklin joined the foundation to spend six months volunteering, having been a paediatric nurse in a north London hospital. Having enjoyed it so much, he is still there 13 years later.
He is no stranger to the conditions that the local people and children of Pattaya have to endure. He said the foundation always aims to help better these people's lives and hopes it can raise awareness of the other side of the city.
He said: "For the children who come to us for help, we will assess the best possible solution for them. If we can help the family stay together, then we will do all we can. Other children come to live with us at the Father Ray Children's Home or Father Ray Children's Village and they will have a home with us for as long as they need it.
"At the children's home, the youngest is eight and the oldest is 23 and in his final year at university. This young man is from a very poor family and if he had not come to live with us there is a probability that he would have left school after grade six to start work and earn money for the
family.
"I speak to many foreigners and most don't have a clue what goes on in Pattaya. People come to Pattaya from all over to make a better life for themselves, but the reality for many is a life of poverty, menial jobs and living in one of the many slum areas."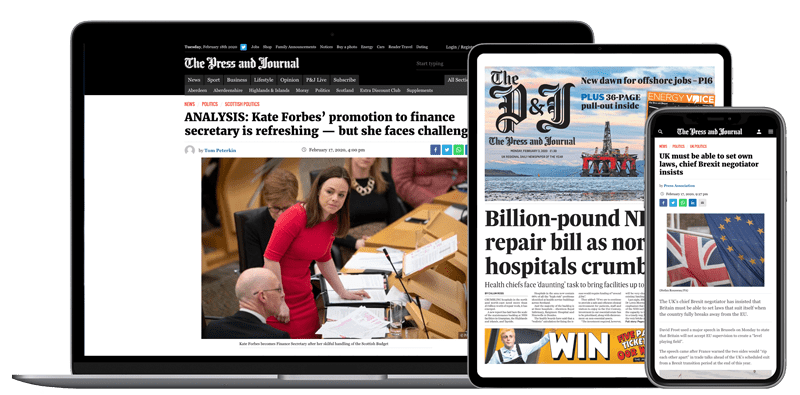 Help support quality local journalism … become a digital subscriber to The Press and Journal
For as little as £5.99 a month you can access all of our content, including Premium articles.
Subscribe