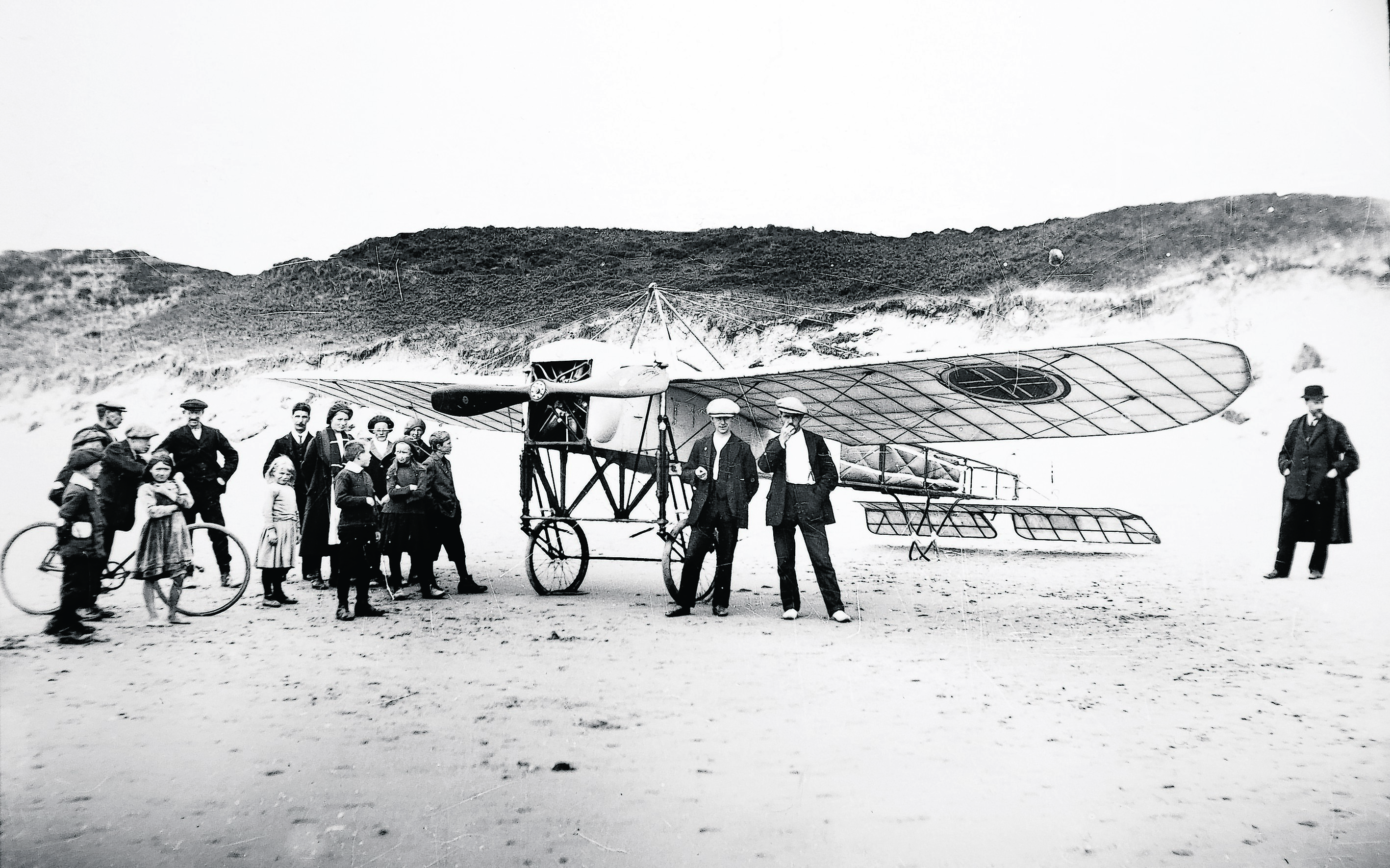 Cruden Bay is set to be celebrated in all its glory this month – but this is just the start of a new chapter for the beautiful north-east village, writes Andrew Youngson
As tourist destinations, Cruden Bay's golden sands and charming Port Erroll harbour have always been popular. But plans are now afoot to boost their profile, putting the north-east coastal village even more firmly on the map.
Stepping up to the plate, a small team of passionate local residents are well under way with plans to encourage more people into the village, while also adding value to the lives of local residents and enterprises. And what better way to mark this exciting time than with a public celebration?
As a leading member of the Port Erroll Harbour Trust, David Webster has played a key role in the recent regeneration of the harbour wall, which was made possible with £330,000 of funding from Marine Scotland, and he remains heavily involved in forging new plans for the village. At his side in the organising and execution of the festival later this month is local gift-shop owner Liz Oates.
The reasons for the celebratory day-long event, they explained, are three-fold. To begin with – and giving rise to the festival's name – it will be an opportunity to recognise the rich produce which is caught by the harbour's local fishermen, while also showcasing the many fun activities which can be carried out on the bay.
On the food front, there will be numerous stalls and also a fish barbecue, giving visitors the chance to taste some of the locally caught seafood, including the glorious mackerel, lobster and crab. A live cookery demonstration will also be held within a marquee area.
For thrillseekers, there will be plenty of water and shore-based activities, from parakiting, to jet ski and surf rides, canoe taster sessions, and boat trips from the harbour to New Slains Castle – the inspiration behind Bram Stoker's Castle Dracula.
But it's not just food and physical activity. All of Cruden Bay's myriad offerings will be reflected in some way, from arts and crafts stalls, to workshop sessions, live music, and photographic displays – and all kicked off with a parade at noon from the Dardanelles down to the harbour, and bookended by a fireworks display.
"We started talking about this last August, and in January-time I started booking people to come along," said Liz of the concerted effort behind the festival's preparation.
"And then we put out to the community that we wanted people to help out, and so now I have a really strong team."
As a second stream to the festivities, the 100th anniversary of the first manned flight across the North Sea will also be commemorated. And why? Because the flight, which was carried out in July 1914 by Norwegian aviator Tryggve Gran, took off from Cruden Bay, of course. The connection has long been celebrated, and a granite and copper monument, which was erected in 1971, still stands proud in the village.
To mark the centenary of the flight, a commemorative flypast by the Buchan Aero Club will take place at 2pm. David explained that the connection between Gran and Cruden Bay is only part of the reason behind the flypast: it's also worth marking as an aviation milestone in itself.
"The modern travel we have today was influenced by this wonderful feat. It shows that people who are intrepid and who push boundaries are quite distinctive in their personalities. And we should never forget that we benefit today from what these people did yesterday," he said.
And so on to the third reason for the August 23 festival. Visitors to the day-long celebration will also be able to find out what David and his fellow-trustees have been planning for the future of Cruden Bay – namely, a brand-new multipurpose visitor centre built at the harbour itself.
The team have been working on plans for some time, and have now arrived at the stage of reaching out to the local community to hear their thoughts. Designs drafted by an architect, and a walk-through video of those plans, will be displayed at the harbour area throughout the day. As visitors will find, among the features of the new centre will be a bistro, education centre, small cinema, kitchen area and a centre for fisherman-led research.
The main motivation behind the centre, David added, is to help safeguard the commercial sustainability of the harbour itself.
He said: "As is the case with many rural harbours in Scotland, we can't survive on the current revenue alone. It's very costly. Therefore, harbours like ours have to do everything conceivably possible to generate new revenue. Funding bodies from Europe to the national and Scottish governments have to be convinced that we are doing everything we can to generate funds."
Aside from their work with an architect, they have also hired a consultant to investigate the commercial viability of the plans for the visitor centre. These plans will likely be announced in late September, but already they are pointing towards the golden opportunity which it represents.
The centre is estimated to cost about £1.75million to make a reality. As such, once this consultation phase of the process is complete, the trust will approach large funding bodies, such as the Big Lottery Fund and Heritage Lottery Fund, plus leading enterprises in the local area, to present their robust proposal.
"We have a clear vision. We're trying to treat this like a real business enterprise, because all the people we have spoken to, from oil and gas to the construction industry and all of commerce, want to know why they would invest in this," said David.
"We're trying to make sure we are prepared and ready to not just make a lovely place to visit. Whether it's for marine activities, water-based activities or whatever, we want to be able to say we have a facility to support that."
First and crucially, however, the team want to hear what Cruden Bay's people think. "Everybody who comes to the festival is being given an opportunity to comment on the conceptual design," said David.
Speaking about the festival on a holistic level, Liz added: "It's to let the public see what our plans are for the harbour, and also to have a really fun day."
The Port Erroll Fish Festival and Tryggve Gran Commemoration will be held at Port Erroll Harbour, Cruden Bay, on Saturday, August 23. For further information visit the Port Erroll Harbour Facebook page, or contact Elizabeth.oates1@ btinternet.com