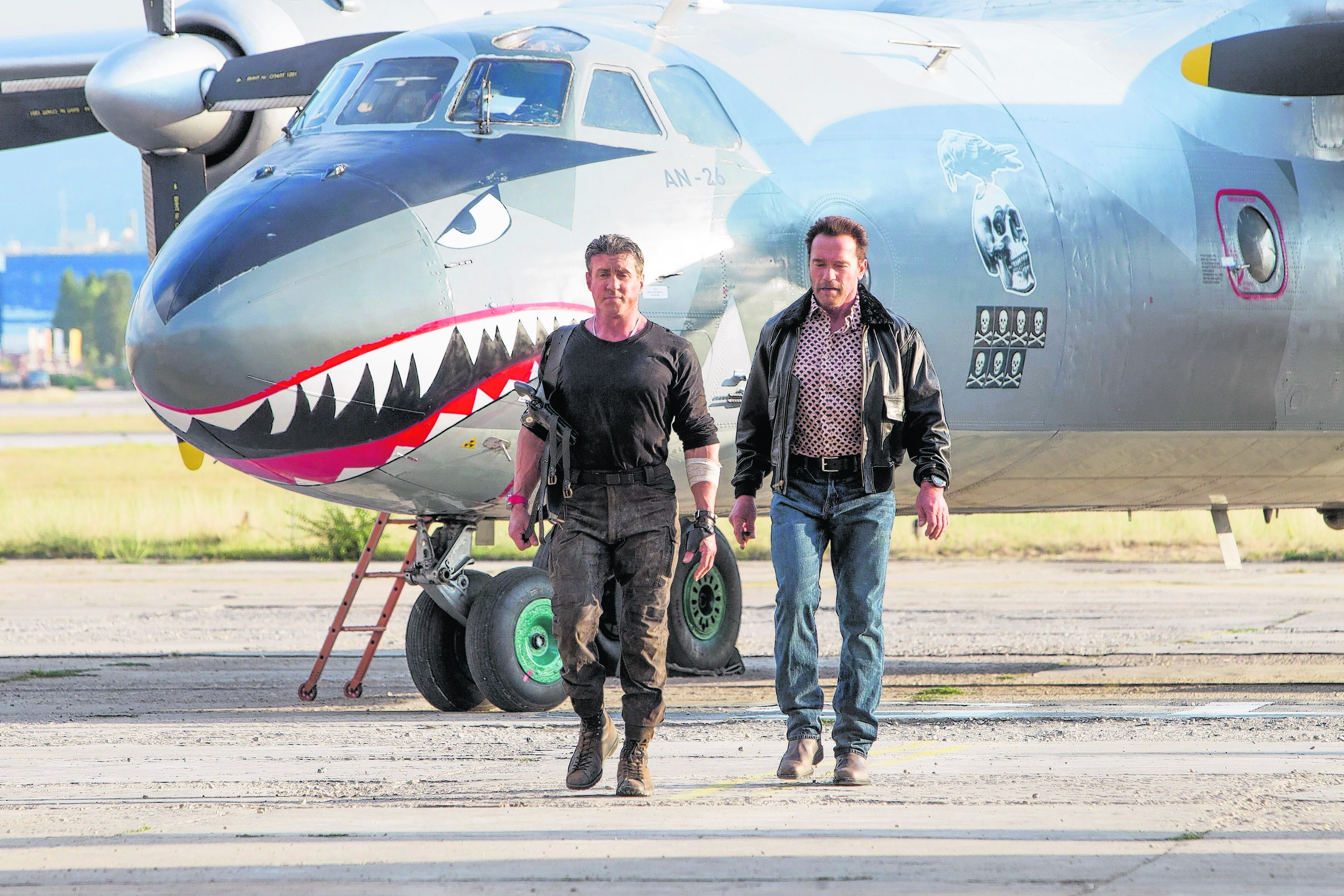 We take a look at the week's best cinema releases
THE EXPENDABLES 3 (12A)
Following a spectacular stunt aboard a moving train that opens this third instalment of the action franchise, Arnold Schwarzenegger turns to Sylvester Stallone and wearily confides: "I'm getting out of this business . . . and so should you."
Sage advice from the former governor of California.
His words fall on deaf ears because The Expendables is a cash cow for Stallone, who directed and co-wrote the opening salvo in 2010 and has been reliving his muscle-bound glory days ever since.
Australian director Patrick Hughes, who impressed with the gritty low-budget western Red Hill, takes charge of this outlandish mission festooned with bone-crunching hand-to-hand combat, pithy one-liners and deafening explosions.
And The Expendables 3 certainly opens with a bang. Several.
Barney Ross (Sylvester Stallone) and his crew of battle-hardened mercenaries – Lee Christmas (Jason Statham), Gunner Jensen (Dolph Lundgren), Toll Road (Randy Couture) and Hale Caesar (Terry Crews) – orchestrate a prison breakout.
Their target: original Expendables member Doctor Death (Wesley Snipes), who has been off the grid for several years.
"I heard you killed more people than the plague," growls Toll Road to his new comrade.
The bolstered team heads to Mogadishu at the behest of chief Max Drummer (Harrison Ford), where a spectacular skirmish at the dockyards brings Barney face to face with a ghost from the past.
Conrad Stonebanks (Mel Gibson), co-founder of the Expendables, who Barney was ordered to kill, is alive and doing exceedingly well on the ill-gotten gains of the arms trade.
Faced with an adversary who possesses unlimited supplies of state-of-the-art weaponry, Barney retires the old team and enlists the help of Trench (Arnold Schwarzenegger) and retired medic Bonaparte (Kelsey Grammer) to bring down Stonebanks.
They assemble a fearless younger crew comprising bare-knuckle brawler Smilee (Kellan Lutz), nightclub bouncer Luna (Ronda Rousey), hacker Thorn (Glen Powell), weaponry specialist Mars (Victor Ortiz) and infuriatingly talkative former Spanish armed forces operative Galgo (Antonio Banderas).
The Expendables 3 is an entertaining and ridiculously far-fetched tour of duty that sensibly welcomes fresh faces to the fold and provides Banderas, Ford, Gibson and Snipes with sizeable roles to turn back the clocks.
"I haven't had so much fun in years," cackles Ford after he lays waste to hordes of enemy soldiers.
The clash between old-school brute force and modern-day tech savvy provides the scriptwriters with a rich vein of humour. Thus, when Barney outlines his heavy-handed solution to toppling Stonebanks, Luna snorts derisively: "It's a great plan . . . if it was 1985."
Stallone looks good for his age and sparks brotherly banter with Statham, whose wavering accent is a prime target for putdowns.
They look like proud fathers, passing the mantle to the next generation of action heroes, who could potentially help the Expendables sequels reach double digits, while Stallone does his bit for the cause with a zimmer frame rocket launcher.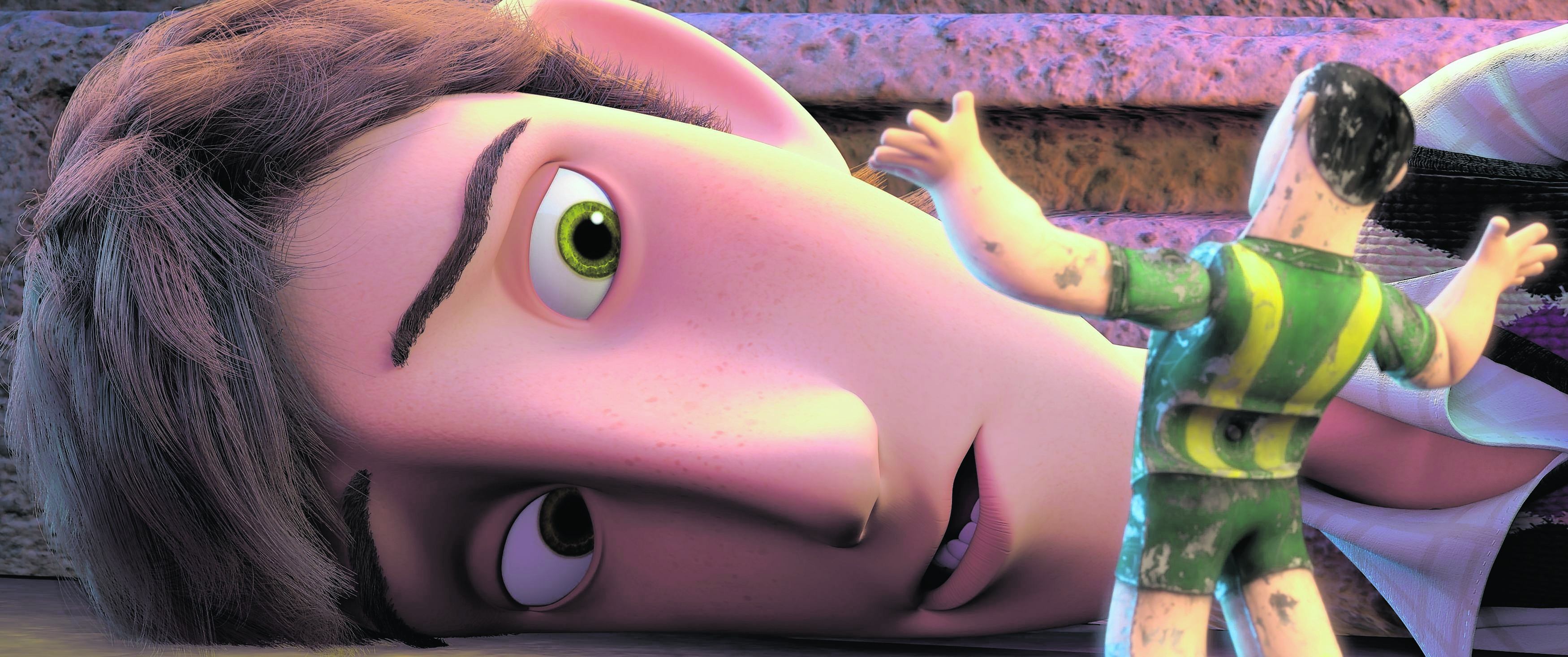 THE UNBEATABLES 3D (U)
The beautiful game turns ugly in Juan Jose Campanella's free-flowing computer-animated fantasy.
Released on home turf in South America more than a year ago, this English language version is a visual treat.
However, the script scores a few own goals with a tepid romantic subplot and an emotionally underpowered final shootout that fails to rouse audiences on the terraces of their multiplexes.
In football, timing is crucial and can mean the difference between hard-fought victory and soul-destroying defeat. The timing of The Unbeatables seems slightly off.
Surely Campanella's film should have kicked off four weeks ago on the crest of a post-World Cup wave, rather than standing on the touchline until the start of the new Premier League season?
The film's unlikely hero is Amadeo (voiced by Rupert Grint), who lives in a small village with his publican father (Darren Boyd).
The lad is a wizard at table football and when local bully Flash (Anthony Head) challenges Amadeo to a match in front of the lovely Lara (Eve Ponsonby), Amadeo overcomes his nerves to emerge victorious.
Flash vows revenge. Many years later, the bully returns as a footballing superstar with a slimy agent (Stanley Townsend) and a contract, signed by the mayor, granting him permission to build a gargantuan stadium on top of the village.
To save the community from the bulldozers, Amadeo reluctantly agrees to a rematch – only this time they will play on a proper pitch.
In the run-up to the televised grudge fixture, Amadeo's table footballers magically come to life.
Skip (Ralf Little) rallies his troops, including fellow-strikers Rico (Rob Brydon) and Loco (Peter Serafinowicz).
Unfortunately, Amadeo's best players are barely an inch tall, so the lad must recruit eccentric friends and neighbours to his squad.
"It's going to be like Barcelona against a non-league team with an injury crisis," despairs Loco.
The Unbeatables is a classic David v Goliath yarn that pokes fun at the preening prima donnas of the modern game, who earn more in a week than many of us see in a year.
The writers have personalised the dialogue to these shores, including a name check for Accrington Stanley FC and a sideswipe at Sepp Blatter and his organisation when Flash's insidious agent grins: "You can trust me; I worked at Fifa."
Set-pieces are a triumph of style over plausibility, treading water until Amadeo must face his destiny under his rival's malevolent gaze. Vocal performances hit the woodwork, combining warmth with some shameless grandstanding from Brydon as the egotist who spends almost as much time admiring his voluminous locks as he does perfecting his passing shots.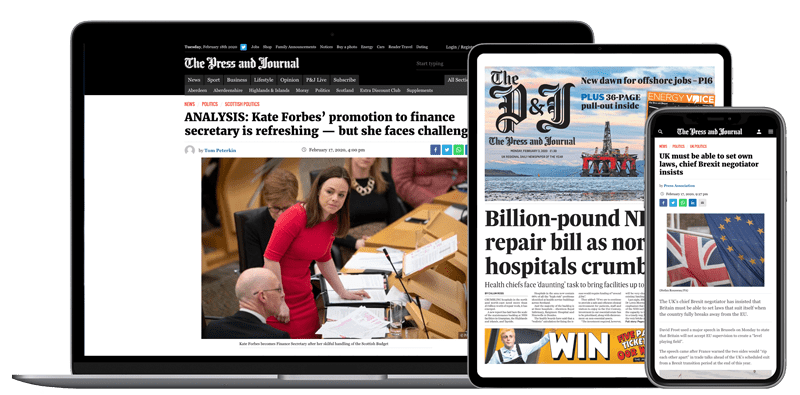 Help support quality local journalism … become a digital subscriber to The Press and Journal
For as little as £5.99 a month you can access all of our content, including Premium articles.
Subscribe