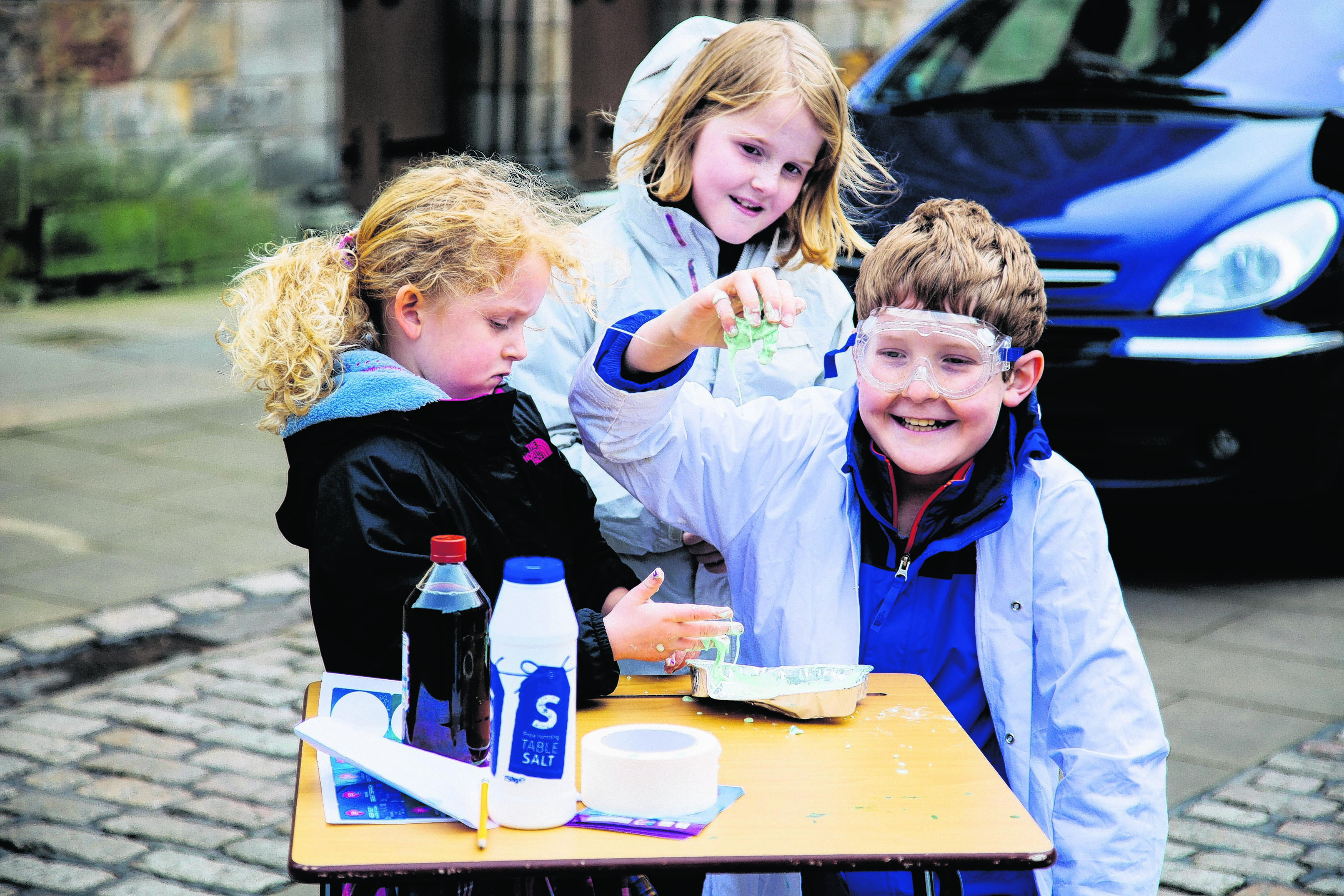 Dundee Science Festival kicks off officially this weekend, the largest event in its five-year history. Running from this Saturday, November 1, until Sunday, November 16, it's a two-week city-wide celebration of science, providing fun, entertainment, inspiration and curiosity for all ages, and set to attract visitors from across the country.
With a new "personality", the programme includes a staggering 112 events: that's twice as many as last year. It begins in style on Saturday when the first of not one but two fun-packed family days in the heart of Dundee.
From robots and experiments to food and drink facts and fiction, visitors to the Homecoming Scotland Family Fun Day can delve into the world of science, meet experts from the food and drink industry and take part in a host of activities demonstrating the science behind many areas of life.
Visitors can find out the truth about sugar, create chemical reactions with Murray the baker and even gain an insight into a real Chinese tea ceremony. The event will be held in The Steeple Church in the city's Nethergate, from 10am until 4pm.
Other Saturday highlights include Dragons in Your Garden, with a workshop at Camperdown Wildlife Centre aimed at helping us entice wildlife into our gardens, with an emphasis on reptiles, amphibians and ponds. Or try and blend into the crowds at The McManus Galleries with Camouflage, a free family event focusing on the many creatures who use camouflage to survive.
Meanwhile, that same evening, the adults among us will be truly amazed by Dundee and its Scientific Firsts. The free University of Dundee lecture will cover everything from the first electric lamp in Scotland and the first air-conditioned building in Scotland to a host of Dundee inventions such as the first reverse gear for marine engines and keyhole surgery to beta-blockers, flatscreen televisions and ATM machines.
The second free family fun day takes place on Sunday, November 2, this time at the city's Science Centre, organisers of the festival. With visitors requested to book into one of two time slots to maximise their enjoyment of the event, the all-day showcase will delight audiences with a wide range of science activities, exciting shows, hands-on workshops and interactive exhibits. Visitors can also find out more about the fascinating research taking place within Dundee, from cancer and Alzheimer's research to the science of historical swordplay.
Sunday also sees Science in the Overgate, with the chance to take a break from shopping and discover everything from historic weaponry to the hi-tech, high-fun and highly relevant scientific advances bubbling away within the city.
Or, if walking's your thing, Walk Through Dundee's Scientific History will take you on a tour of some of the most important and fascinating University of Dundee buildings. Of course, this is just the start.
In the days ahead, festival audiences will have the chance to explore everything from the world of forensic science and dementia to the role of optimism in sporting success and the wonders of the night sky.
Meanwhile, families can try their hand at making bat boxes in Dundee's Baxter Park or building brush robots in the Wellgate Shopping Centre, while adults can enjoy wine-tasting with a difference, enjoy some amazing art, and dine out in a completely darkened restaurant.
Dundee Science Festival is supported by the Scottish Government, Dundee City Council, University of Dundee, Homecoming Scotland and EventScotland. Other supporters include Skills Development Scotland, The Gannochy Trust and Royal Society of Chemistry.