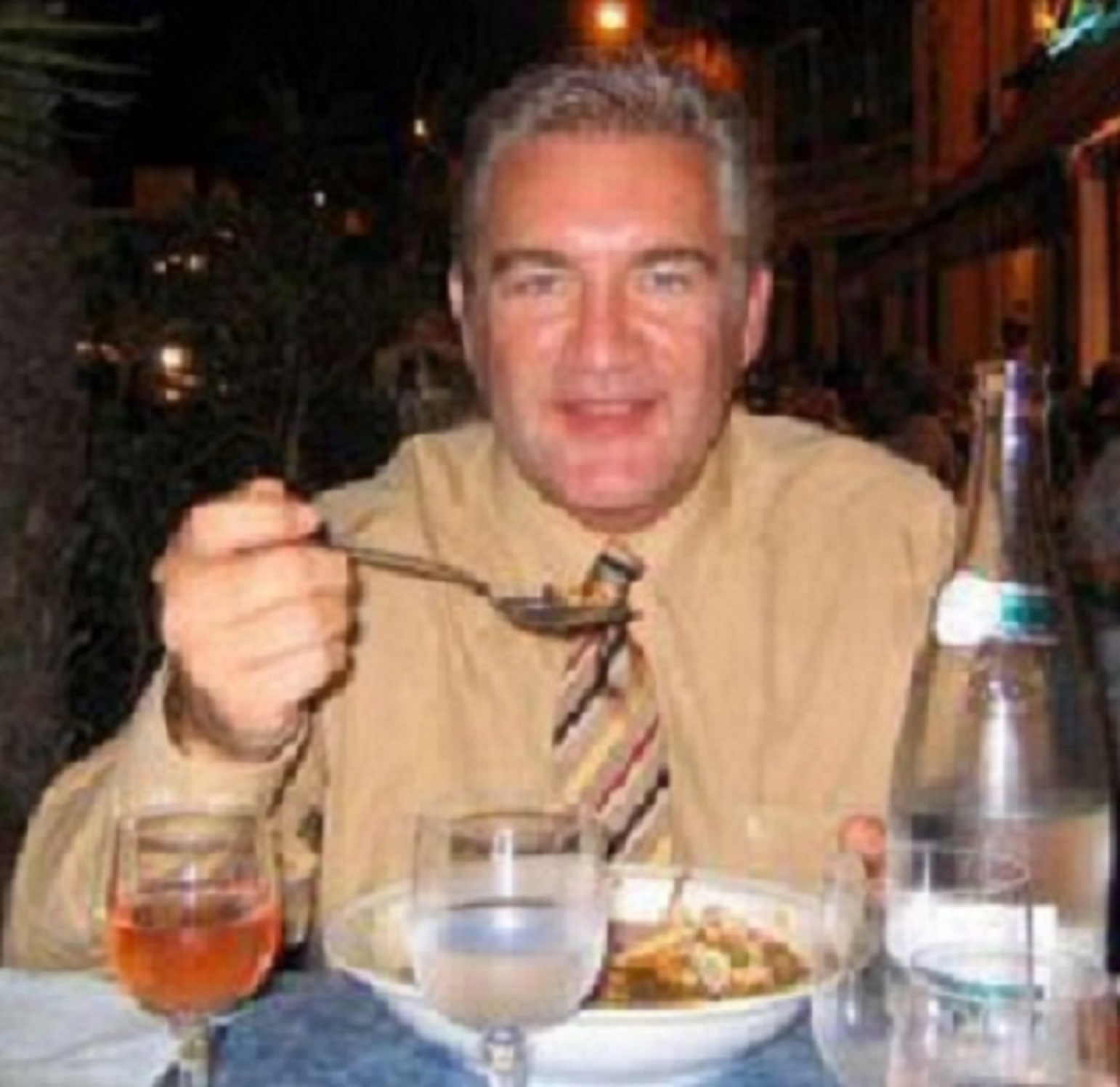 Looking for love, a north-east woman turned to the internet, but as well as romance, she found herself entangled in a world of intrigue and drama
No one gets married thinking that, one day, it might all go horribly wrong, but sometimes it does. Such was the case for Debbie, who was left heartbroken and lonely after she and the man she thought would be her best friend, lover and husband for life went their separate ways last summer.
The trauma of having him leave the family home, and the horrible reality of trying to hide the situation from their young children, while at the same time juggling bills and working shifts, left the once confident and cheery 46-year-old mum of two from rural Aberdeenshire a shell of her former self.
"My husband left me five months ago, after we'd been married for 10 years. He hadn't been having an affair or anything, but he was 10 years younger than me and couldn't cope with the responsibility that comes with having children and a wife. He was only interested in his hobbies," said Debbie.
"I was having to work hard to pay bills and maintain the lifestyle he wanted, which eventually resulted in a massive argument and me telling him to get out. It's just something you say, but he left, which was an awful shock to the system and resulted in me losing a lot of weight.
"It was terrible. Over the next few months, I literally couldn't eat and became so worried about how I'd cope with the mortgage, bills and the children that I considered committing suicide. I'd even chosen the tree I wanted to crash my car into.
"When I realised what I was thinking, I went to the doctor and told her my plans. The only reason she didn't section me was because I promised to take the tablets she gave me and attend counselling.
"It sounds terrible, but at the time I felt like I was in Hell, staring into a black hole.
"Then the day came when I realised I couldn't leave my kids behind and things started to get better."
Drawing on her inner strength, she began to get her life back. But as she lived in a rural village, the chances of getting a night out or meeting new people were slim. Even a trip to the local pub wasn't an option, as that might mean her having to explain her newly single status to others, while a visit to the metropolis of Aberdeen for a night out would involve transport arrangements, babysitting and entertainment costs, none of which she could afford.
Friends at work had mentioned dating websites to her, and she'd read success stories of how others had found love through the internet, so she began to look into this. After weeks of wondering if it was the right thing to do, Debbie finally plucked up enough courage to join one of the websites.
"I registered with a popular dating website and the very next day was contacted by a gentleman called Frank Miller, who immediately asked if he could talk to me via my private e-mail," said Debbie.
"I was so delighted that I gave him my e-mail address straight away.
"He'd seen my photograph and profile, but I couldn't see his on the site. He told me I looked beautiful," said Debbie, whose confidence grew with every compliment Frank paid.
"He e-mailed me photographs of himself, in military uniform and wearing civvies. Well, I liked the look of him."
Frank told Debbie he was working as a US night patrol commander stationed in Syria. He was awaiting his retirement papers, and told her that the US government actually assists soldiers to register with dating sites, and helps them to relocate and start a new life. He said he was due to get a gold bar for long service, which he was going to cash in.
He was good looking and charming, and full of compliments about the beautiful Scottish woman he'd found online. Sometimes they'd chat for up to five hours a day, often into the wee small hours.
"We'd talk about everything and anything. He told me he'd been widowed six years ago and that his wife was killed in a car crash, although they'd divorced two years earlier. He said he had a 14-year-son, Jeffrey, who lived in boarding school in Texas, where Frank had a house," said Debbie.
Frank was just what Debbie needed – a lovely, charming man who uttered a steady stream of compliments. He was doing her confidence the world of good and giving her hope for the future, a future she was keen to consider, as the recent months had been pretty grim.
Over the next few days they e-mailed regularly, before he asked to chat via Skype. Once she'd set this up, they began video calling.
"He could see and hear me, but I could never really see or hear him properly. He said this was due to a broken microphone and security arrangements in Syria," said Debbie.
Despite this technology hitch, Frank continued sending Debbie the modern-day equivalent of love letters from Syria, which included statements such as:
"I love you so much with all my heart, and will do anything I can to make you the happiest woman on Earth."
"Your personality is so wonderful I wish only to have you next to me to engage in casual conversation."
"You've turned my world on its apex."
"I love you with all my heart. I will always love you."
"My heart belongs to you and only to you. I never want you to forget that."
"We will have a loving and charming life together."
Not surprisingly, Debbie found herself falling for his charms and bonding with the man offering hope, attention and a bright new life.
"We'd chat for hours and he began talking about retiring from the army, selling his house in Texas and using the money to relocate to the UK," said Debbie.
"As I'd been leading such a boring life, this was very exciting, especially as he kept telling me how much he loved me."
Any doubts Debbie had were quickly squashed by comments from Frank which suggested that, together, they were the best, and that she should trust her heart.
But things were to take an alarming twist with Frank, as Debbie soon discovered . . .
INTERNET DATING
Internet dating, once seen as an unusual way to meet a new partner, has grown in popularity. Click on the web and you'll find hundreds of websites devoted to romance, some of which are aimed at those looking for a specific type of person, which could be anything from a farmer to a Christian, a soldier to a senior citizen.
Earlier this year, research from dating website, eHarmony predicted that, from the year 2031, just over half of relationships will have started on the web and that it will be more likely you'll meet a partner online than offline.
It also predicted that, by the year 2040, 70% of relationships will be able to attribute their coming together to either online dating or online communication, while research showed the biggest growth segment for the next decade will be in the 55-64 age group.
It puts the sudden online dating boom down to the growth in internet access across the country, while technology such as smartphones means users can review and communicate with their matches at any time, from anywhere. The study also revealed that two thirds of people in the UK would use online dating if they became single in the future.
Speaking of the study, eHarmony marketing director Romain Bertrand said: "In the decades to come, online dating will not only be an efficient way to meet a partner, but will be by far and away the most common way that couples meet and initially communicate."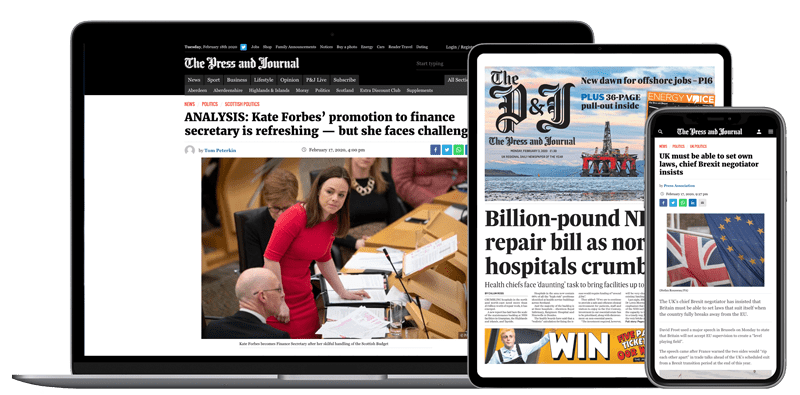 Help support quality local journalism … become a digital subscriber to The Press and Journal
For as little as £5.99 a month you can access all of our content, including Premium articles.
Subscribe