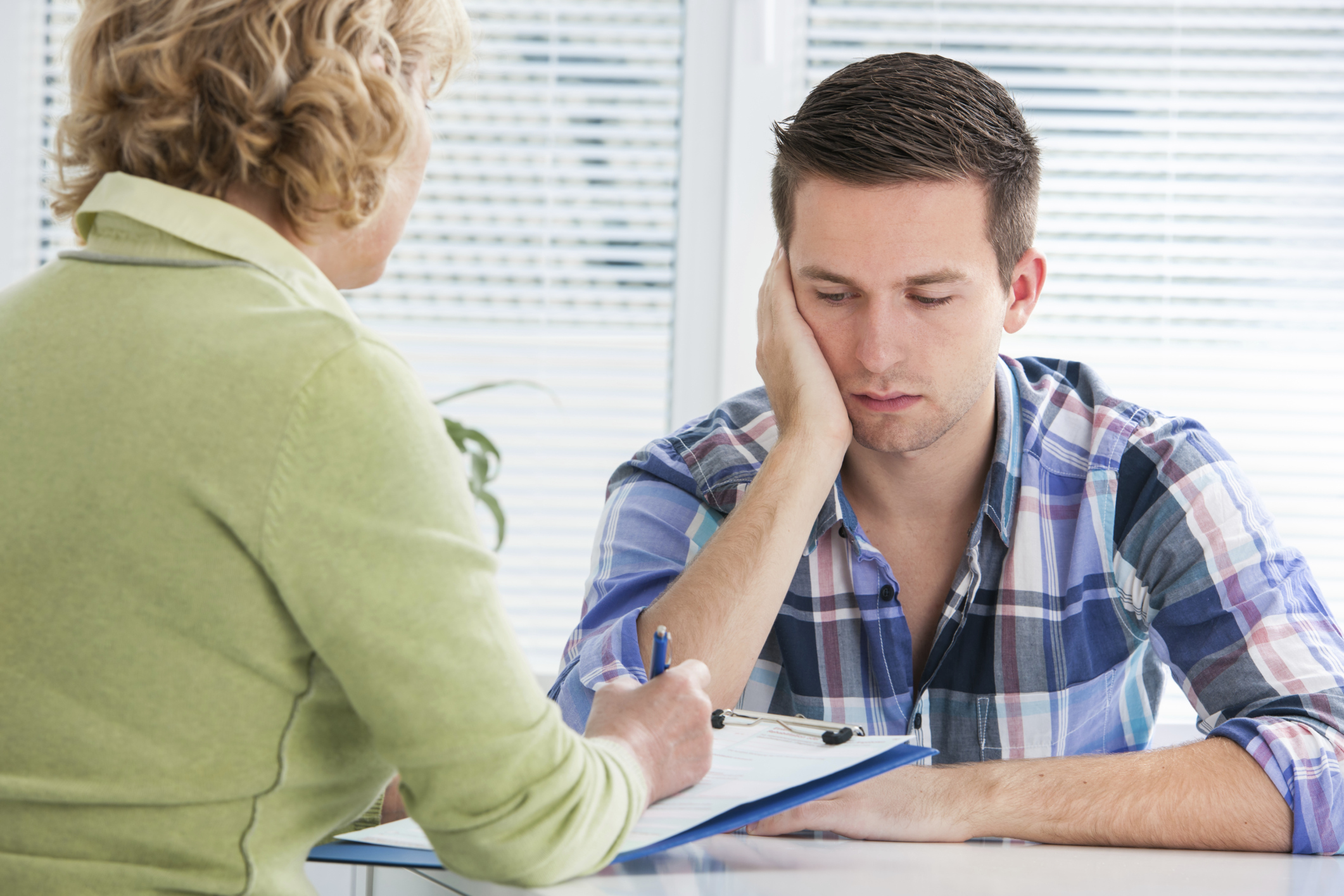 As ITV's biggest soap highlights the effects of male depression, Nel Staveley reports on a worrying trend
As Corrie fans will know, the soap's Steve McDonald – usually known for his humour and laid-back approach to life – has been diagnosed with depression. The character finds his doctor's verdict hard to accept, and hides it from his loved-ones.
It's a scenario no doubt countless people all over the UK will relate to.
Despite the fact that women are more likely to be diagnosed with depression than men – 11.8% to 7.6%, according to the most recent Office for National Statistics figures – suicide rates are significantly higher among males. In fact, suicide is the leading cause of death in England and Wales for men aged between 20 and 34.
THE NEED TO SEEK HELP
Obviously, both these dark figures desperately need to be addressed. It's not a sexist competition as to who suffers the most mental illness – men or women – but could other factors be behind the lower diagnosis rates in blokes? It may be a cliche, but men are known for being pretty bad at going to the doctor and admitting when they need help. "More women than men are diagnosed with depression, but this may partly be because many men don't seek the help they need," says mental health charity Mind (www.mind.org.uk).
MEN DON'T TALK
Of course, this idea of men bottling up their emotions and refusing to talk about them – or seek help – is not a new one. It's reinforced by everything, from Hollywood stereotypes to the fact that men apparently use 13,000 less words a day than women (thought to be because of lower levels of the brain protein Foxp2), and official research (like a Royal Mail survey earlier this year that showed 67% of men polled said they were more emotional than they appeared).
ARE THINGS CHANGING?
There are more supporting figures today too, from RSCPP, an online service connecting clients with the right therapist, which has just announced that while there is a rise in guys seeking therapy, women still remain more likely to be in therapy than men. "I think women have less 'face' to lose by seeking therapy," says RSCPP registered counsellor and psychotherapist Ben Selby. "They recognise the value of talking at an emotional level with someone who will hear them, without judgement. Men, on the other hand, I believe, still feel that it's weak to discuss that they have emotions, never mind that they've been hurt."
CORRIE SHINES A LIGHT
This 'weakness' myth, and the need to bust it, is also gaining much-needed exposure thanks to Coronation Street's Steve McDonald's battle with depression. "Soaps don't just entertain, they can inform too," says Mind's head of media, Alison Kerry. "We know that when drama programmes cover mental health issues, it has a huge impact on the number of people contacting Mind for support."
Mind worked with the soap on the scripts to make sure the portrayal was as accurate as possible. "It's great to see Coronation Street taking on a storyline about depression, and particularly that they are focusing on a character like Steve McDonald," Kerry adds. "As a long-standing character, Steve is a show favourite and someone that viewers really care about.
"He is also a comedic 'Everyman' character, which helps to highlight that depression can happen to anyone. The story is showing how common it is for people to wait a while before seeking support for depression, how some people might be afraid to talk to loved ones and how isolating depression can be."
BREADWINNER SYNDROME
Again, isolating for men in particular – partly due to that refusal to face it, but partly because they also suffer from stress more. Colin Penning, external affairs manager at the Men's Health Forum – who were behind last May's Men's Health Week – points out that men are more likely to die earlier and from stress-associated causes, and a significant factor in this is stress from work. "Men are still twice as likely than women to be in full-time work across their whole life," notes Penning. "The role of being the masculine breadwinner is an engrained thing. Rightly or wrongly, this is still a big issue for men."
TIPS FOR DEALING WITH DEPRESSION
Mind shares the following advice for anybody affected:
Talking treatments, such as CBT and counselling, can give you space to explore difficult feelings with a trained professional.
Antidepressants can be very effective and life-saving for some people. Speak to your GP about the options available.
Outdoor exercise: research by Mind found that nine out of 10 people said that their self-esteem had improved after an outdoor walk.
Relaxation techniques: such as a massage or acupuncture.
Get enough sleep, and don't over-indulge on alcohol.
Eat well – keep blood sugar and caffeine levels stable.
Talk to friends.
Visit your GP.
If you're suffering from depression, you can call Mind's helpline, 9am to 6pm, Monday to Friday (except for Bank Holidays), on 0300 123 3393, or visit www.mind.org.uk for advice and support.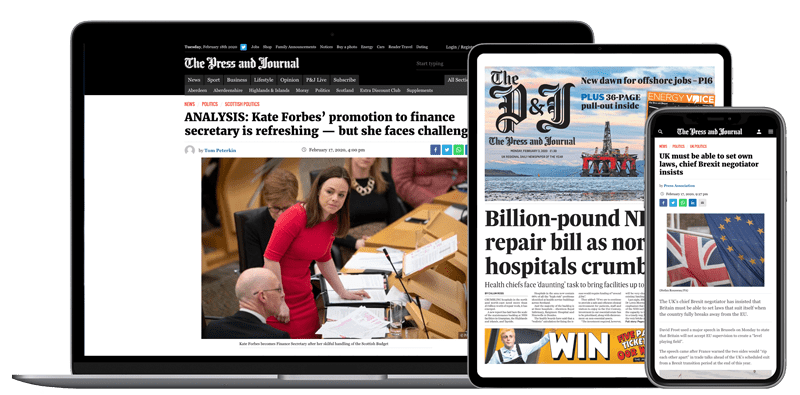 Help support quality local journalism … become a digital subscriber to The Press and Journal
For as little as £5.99 a month you can access all of our content, including Premium articles.
Subscribe