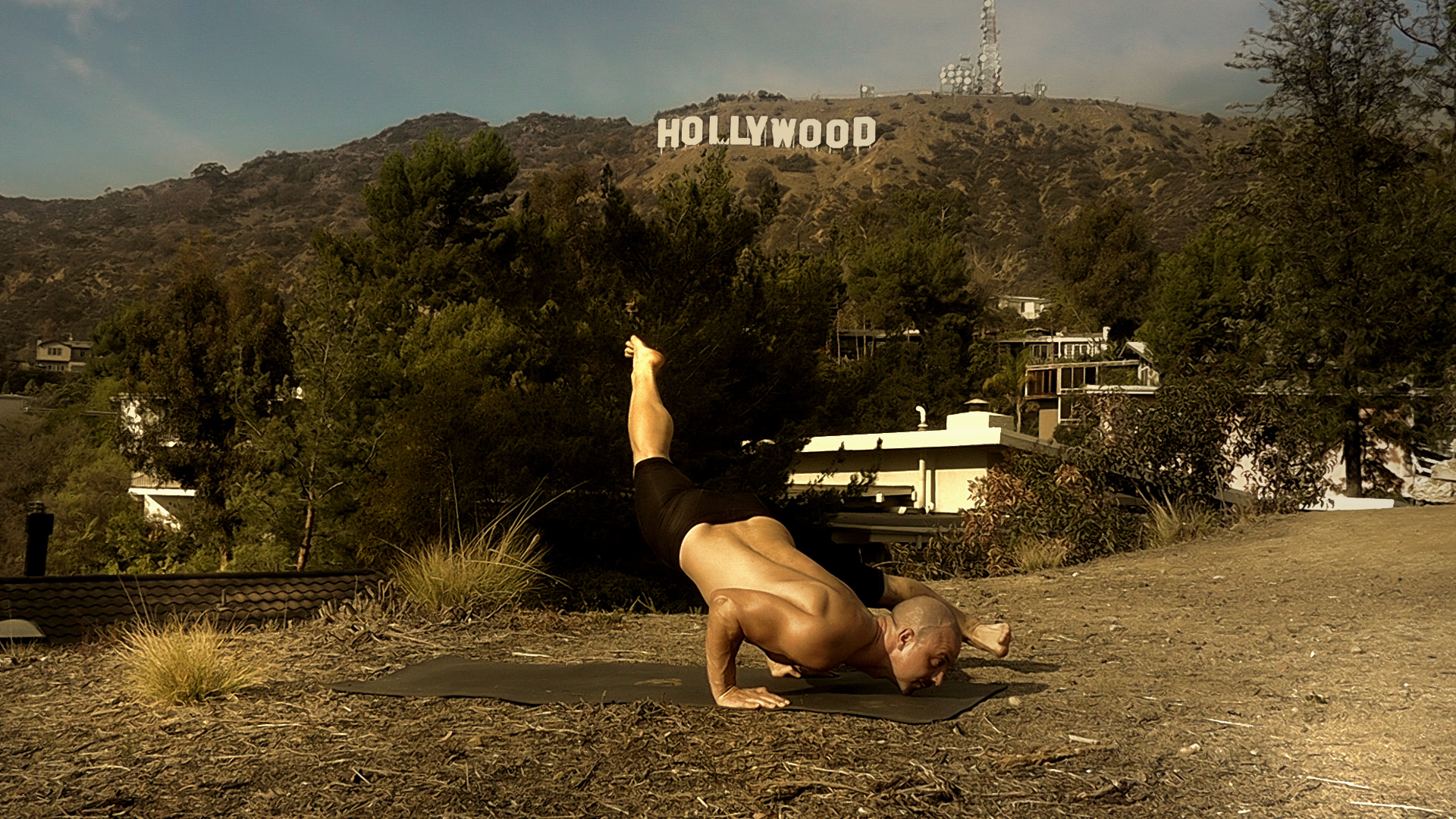 From peeling potatoes in a chip shop in Inverness to rubbing shoulders with Hollywood's elite, Mark Giubarelli has travelled an interesting journey to achieve his American dream
All eyes were on America last week as the red carpet was rolled out for the annual Golden Globes awards.
Cameras flashed rapidly trying to capture the glamorous dresses swishing past and reporters stood with bated breath for an exciting quote from the prospective winners.
But as many of us know there is another side to the lives of the rich and famous in Tinseltown. A side where you can go from hero to zero after just one performance and where a hit single doesn't necessary mean fame and fortune.
That side of the bright lights of Hollywood is all too clear to Inverness-born Mark Giubarelli who has lived in LA on and off for nearly 20 years. He frequently meets celebrities in his business as a successful yoga teacher and in his spare time, going to private parties at the houses of Hollywood's elite.
Meeting these well-known faces he says isn't that big a deal for him. Not only because half the time he doesn't know who they are but because it's a fairly common occurrence in La-La Land.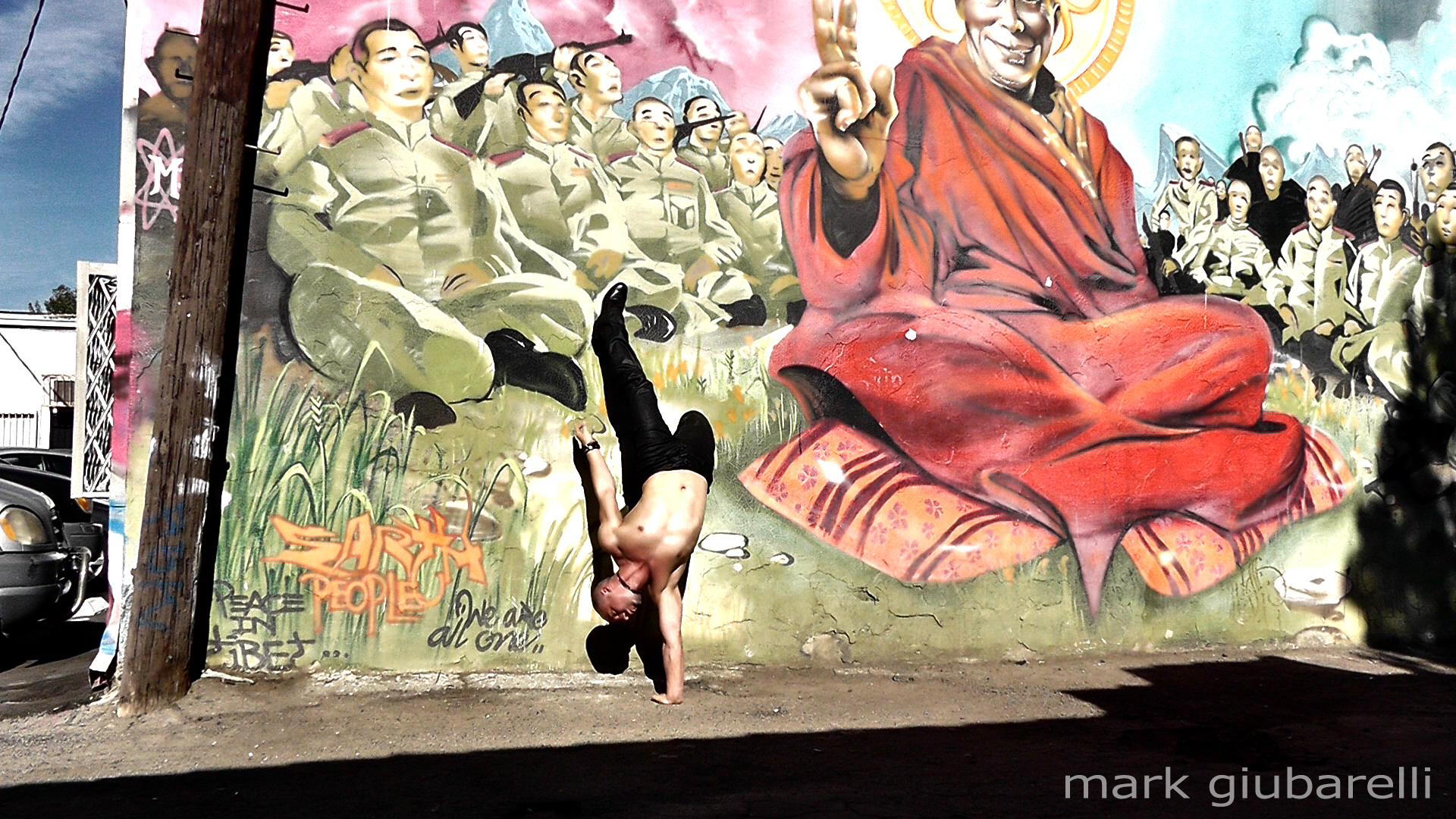 It was never his ambition growing up in Lochardil, Inverness, to rub shoulders with the actors who grace our screens and the singers who take over the airwaves. His first job was working in his father Michael's chip shop, the Hilton Fish and Chip Shop, a business still being kept going by Mark's brother, Christopher.
He has fond memories of working with three generations of his family in there, his great grandfather, grandfather and father, and not so fond memories of having to peel potatoes.
The 37-year-old does admit however that working in the Hilton business did help him hone some skills.
He said: "I didn't enjoy peeling potatoes at the time but it did make me quite good with the public. You know how people can be, they can be crazy.
"From around 14 until 19 I worked there. At that age I definitely wanted to travel and I was just going to figure it out after that. I didn't really have any ambition or intention at that time. That doesn't sound very exciting but it gets more exciting."
When he was 19 he set off on a backpacking trip around Europe and met a girl in Paris who would eventually introduce him to the Hollywood hills. She worked for a mortgage corporation and got him a job with the company too.
His love of yoga had started when he was still in Scotland at the age of 16, thinking it was a mystical and artistic way to be spiritual and happy. It wasn't until he met a guru in LA that he discovered it could also be a career for him.
After deciding that the mortgage corporation life was not for him, explaining he couldn't even wear a tie as he felt strangled, he moved to Denver and started teaching yoga.
"The first place I ever taught yoga was in a health club in Denver in a place that's called Inverness," he said, a weird coincidence he had only just remembered as I interviewed him over the phone from his home across the water.
It was here that he became involved in the movement for hot yoga and spent five years teaching around 5,000 classes. He then moved to Hawaii for three years before taking a break from it all for nine months in Thailand. He then returned to the US, this time to South Beach in Miami where he helped other yoga teachers with their business proposals.
EVERYONE KNOWS ABOUT THE LOCH NESS MONSTER
By this time Mark had taught more than 7,000 classes and he said it was only by this point people had started understanding his Scottish accent.
When I first started speaking to him, I was surprised at how American he sounded, but as our conversation continued, I could hear his Scottish accent hidden in the background.
Mark said it was words such as "aye" that confused his new American friends and worked out that the way he said his A's was also a problem.
"If I say bank they hear 'bonk'. Sometimes I have to pronounce my As a lot louder," he said.
"When I make yoga videos, obviously I have to listen to my voice and I would be like 'where's the T?' I didn't realise I couldn't speak properly. So before I pronounced it like 'Bu-er' now I say 'Butter' emphasising the Ts.
"I don't think I've lost my accent, all I did was make my words clearer and say my Ts and other bits of the word we are supposed to say. When the Scottish accent is done really clearly and cleanly, it's very pretty.
"When I try to explain where I am from, I have to reference the Loch Ness Monster a lot. Everyone knows what the Loch Ness Monster is."
In 2011 he received a phone call which would take him away back home for a while. His father was unwell and Mark decided to head back to the Highland capital to be with him.
"I lost all my possessions in Miami in my rush to get home and they took everything I had," he said.
"All of a sudden I had nothing. I didn't really mind though because I wanted to be with my father. After he passed away, I went back to Hollywood to help a friend take on all the yoga competition here and help develop his studio. Hollywood has some of the fiercest competition for yoga in the world. There are studios everywhere."
Now Mark is among the biggest names in Hollywood, with celebrities coming to his classes and being asked to teach them privately. But he explained it didn't just happen overnight.
He said: "It didn't just take off. It wasn't like it was just straight away I'm this big famous teacher, I had to teach thousands of classes and do a lot of publicity before I could rise up. I've had to go from the bottom up in so many places, I don't bother with anyone around me, I keep my focus and all my classes are some of the biggest in the studio where I work."
While Mark is unable to disclose the name of many of his most famous clients, explaining that every time he has to sign wavers and disclaimers, he did have one surprise visit recently that he could tell me about.
"Colin Farrell was in class recently and he was really good and a really nice guy," he said.
"He tried hard at the yoga. I guess he's really into yoga. It wasn't his first class. He seemed really into it, didn't seem like he'd been dragged along to it. I chatted with Colin and his sister. He was telling me that he was just about to do a film but he would come back and see me. He was very polite. He gets so much bad publicity but he was so nice that day."
THERE ARE VERY TALENTED PEOPLE EVERYWHERE
He said that while he does follow celebrity gossip – adding "who doesn't? Everyone loves a scandal" – he said he has found his attitude changing towards celebrities since moving to Hollywood.
He explained that the place is not what people expect it to be.
"All the celebrities have gone through hell to get where they are. They have been rejected an awful lot. You should see how many people come into the studio who have gravitated towards Hollywood looking for fame and only to have doors close in their face everywhere. I guess the entertainment industry isn't that big. Personally I don't really care about the celebrities, they come and go.
"I do think it's a hard life for celebrities though. They are in and out of work, it's not consistent work for them. There's a lot of rejection. I'll give you an example of a celebrity who became a nobody.
"Remember that movie Independence Day? Well James Duval was in that and I think Donnie Darko too. He was a star and then what happened was he ended up driving a rubbish car, looking for work. He didn't have too much stability in his life. We ended up letting him volunteer for us in the studio. I don't want to make him sound too desperate but they go from so high to so low. You see it so much, it's quite sad."
Even those who have succeeded don't necessary always get the attention they crave. He said that the entertainment industry was "quite vicious". He told me about a lunch he had recently with the guy who produced the video for The Verve's song, Bittersweet Symphony.
He said while out to lunch this producer told the waiter about his achievement. Laughing, Mark told me he told this guy "no one cares here".
"That's not going to get you any street cred. People in Hollywood are into rappers, they don't even know who The Verve are", he said. "There's always someone who has done something famous here. There are very talented people everywhere."
While he may have sympathy for the way those trying to climb the fame ladder are treated, he did admit that having to work with celebrities isn't always that great. He said many of them have been "spoiled terribly".
USHER, P DIDDY AND JUSTIN BIEBER
He said: "I can't mention names but one of the last ones I taught was one of the most famous supermodels of all time and you can imagine what it was like teaching her. Oh my god, it wasn't that much fun. Celebrities become like royalty. They want you to bend to their will. That's why Hilton Chip Shop was so good for me to work in because you learned to get along with all the different customers. It's the best way to be in life."
He said that meeting celebrities happens quite frequently in Hollywood and it's those who have just moved to the area who get star struck. Mark on the other hand isn't that bothered.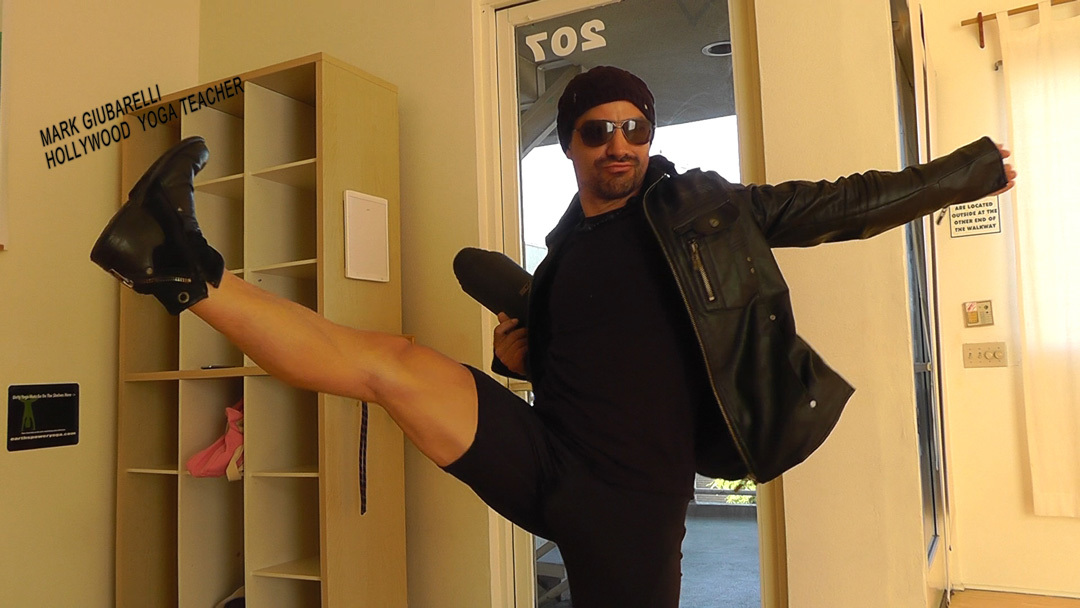 This blase attitude seemed most obvious to me when he mentioned a private party he went to a few months ago. Names such as Usher, P Diddy and Justin Bieber rolled off his tongue as if he was talking about random guys at a party. Being in a room with those names seems like something which would only happen in a dream or the beginning of a joke but to Mark, it's normal. Rather than get excited about being among such famous names, he said the best thing about the party was that it had a free bar.
"It was nice to see them, to see people just having fun," he said. "I thought it was cool to be there but it's always cool to get out.
"It's the same as if I was back in Scotland and you are looking at construction workers in the rain sometimes. And you think 'that's a shame for those construction workers'. You are observing from a distance. I don't get too involved with them.
"Anyway there's loads of them that I don't know. There was an Irish girl from The Tudors in my class once and someone had to tell me what she did. Most of the time it goes over my head."