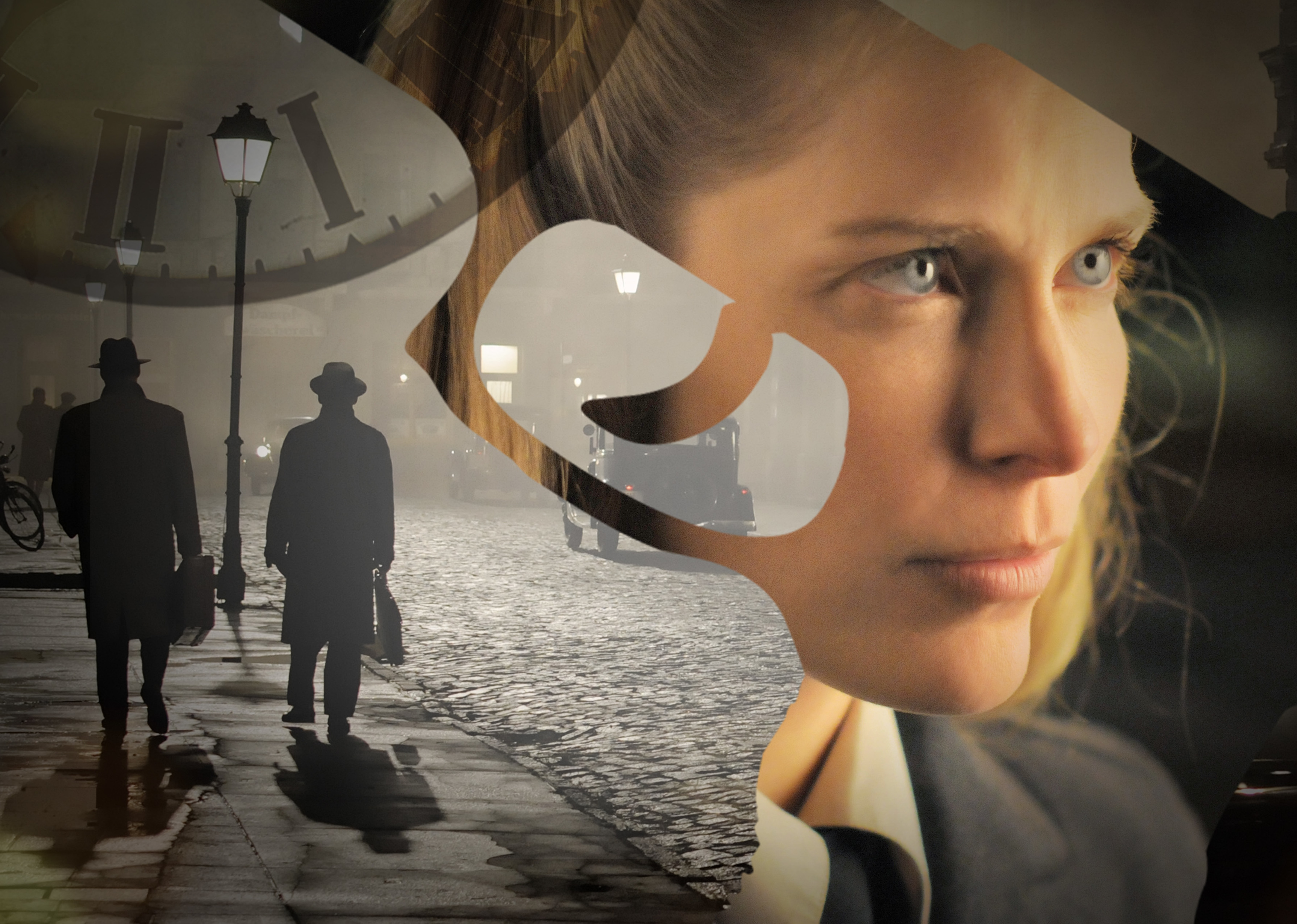 John Donald eyed the two travellers suspiciously. In a small village like Portgordon, strangers tended to stand out. And the pretty, dark-haired young woman and her male companion certainly weren't from around here, thought Donald, the stationmaster of Portgordon's tiny railway station.
His suspicions were further aroused when the woman asked for two third-class tickets in a strong European accent. Nor could he avoid noticing that the couple's clothes were damp, even though it hadn't been raining.
It was early on the morning of Monday, September 30, 1940, and with Britain in the grip of an invasion scare as the Nazis stood poised across the Channel, everyone was on the lookout for spies in their midst.
"Better to be safe than sorry," thought John Donald and ordered a porter to keep the strangers occupied while he telephoned the nearby police station. When Constable Grieve arrived on his bicycle a few minutes later and demanded to see their identity cards, he too was immediately suspicious, for they were clearly forged, identifying the woman as a Danish national by the name of Vera Erikson and her companion as a Frenchman, Francois de Deeker.
Though he didn't yet know it, the constable had just captured Nazi Germany's top female agent, a woman whose life even today is shrouded in mystery and has now become the subject of a new film called The Spy, which dramatises the story of Vera Schalburg – the woman known to history as "the beautiful spy".
A WOMAN OF MANY GUISES
Few hard facts are known about her. Even her real name is unknown, Vera Schalburg being just one of at least half a dozen aliases she's known to have used. Believed to have been born in Russia of mixed Ukrainian and Danish parentage, Schalburg and her family fled Russia in the wake of the Bolshevik revolution of 1917 and settled in Copenhagen.
A gifted ballerina, she worked as a dancer in Paris in the 1930s and, as World War II loomed, fell under the influence of German intelligence officer Hilmar Dierks who became her lover and recruited her into the Abwehr, the Nazis' foreign intelligence service.
Given the codename Viola, in 1940 she and two other agents, Karl Drucke and Robert Petter, were trained for a top-secret mission to Britain to be led by Dierks, called Operation Lena. Vera's task was to glean intelligence by infiltrating London high society posing as the niece of an Italian countess, using the pseudonym Vera de Cottani Chalbur, while the three men were to spy on British military bases along the east coast.
But disaster struck on the night of September 2, 1940, the day before the team were due to set off on Operation Lena, when after enjoying a night out in Hamburg prior to embarking on their mission, a drunk Drucke crashed the car the party was travelling in, killing team leader Dierks and injuring the others.
Despite the setback, and although traumatised by the death of her lover, Schalburg and her two surviving accomplices were ordered to proceed with the operation four weeks later.
PORTGORDON POLICE STATION
After a first attempt was aborted due to bad weather, on the night of September 30 the three were flown from Stavanger in Norway to the east coast of Scotland in a Heinkel seaplane, which set down near Buckie. Paddling to the shore in a rubber dinghy weighed down by their heavy cases containing radio transmitters, the spies reached the shore in the early hours.
Agreeing to split up, Petter, who was posing as a Swiss national by the name of Werner Walti, headed south while Schalburg and Drucke walked to the nearby railway station in Portgordon, where their ill-fated mission came to a premature end.
Taken to Portgordon's little police station, Schalburg was questioned by Inspector John Simpson, who later recalled his interview with the mysterious beauty: "The woman gave her name as Vera Erikson. She told me she was 27 years of age, that she was a widow and had no occupation. She also said she was a Danish subject born in Siberia."
Her claim that she and Drucke were refugees who fled Nazi-occupied Europe in a small Norwegian fishing boat was blown out of the water when Inspector Simpson found wireless sets, codebooks and a German Mauser pistol in their cases. Meanwhile, the third member of the team, Robert Petter, aka Werner Walti, only made it as far as Waverley Station before he too was arrested that afternoon by Inspector William Merrilees of Lothian and Borders police after a brief struggle, during which he tried to attack Merrilees with a flick-knife.
Handed over to Special Branch officers the next day, the three suspected enemy agents were taken to MI5's top-secret interrogation centre in Richmond, Surrey, known as Camp 020, where they were grilled by one of MI5's master interrogators, Colonel Edward Hinchley-Cooke.
Drucke and Petter refused to co-operate. Charged with espionage, they were put on trial at the Old Bailey on June 12, 1941 and, after a two-day hearing, were found guilty and sentenced to death. On the morning of August 6, 1941, Karl Drucke and Robert Petter were hanged on the gallows of Wandsworth Prison.
ALL TRACE VANISHED
Schalburg, however, didn't share their fate. In fact, all trace of Vera Schalburg vanished once she was taken into the custody of MI5, leading some to believe that she was actually a double agent, working for the British all along. Another theory is that before the war she had been the lover of a senior British politician, and had used this connection to save herself from the gallows.
In 1999 MI5 released some of the files relating to her case, but they failed to reveal what became of her after the war and, frustratingly, many Secret Service documents pertaining to Vera Schalburg will not be declassified until 2040.
Nazi spy or heroine of the Allied cause? More than 70 years after her unexpected arrival in the Moray village of Portgordon, the truth about "Hitler's beautiful spy" remains as enigmatic as ever.
The Spy will be released on DVD in the UK later this year
Written by Steven Taylor