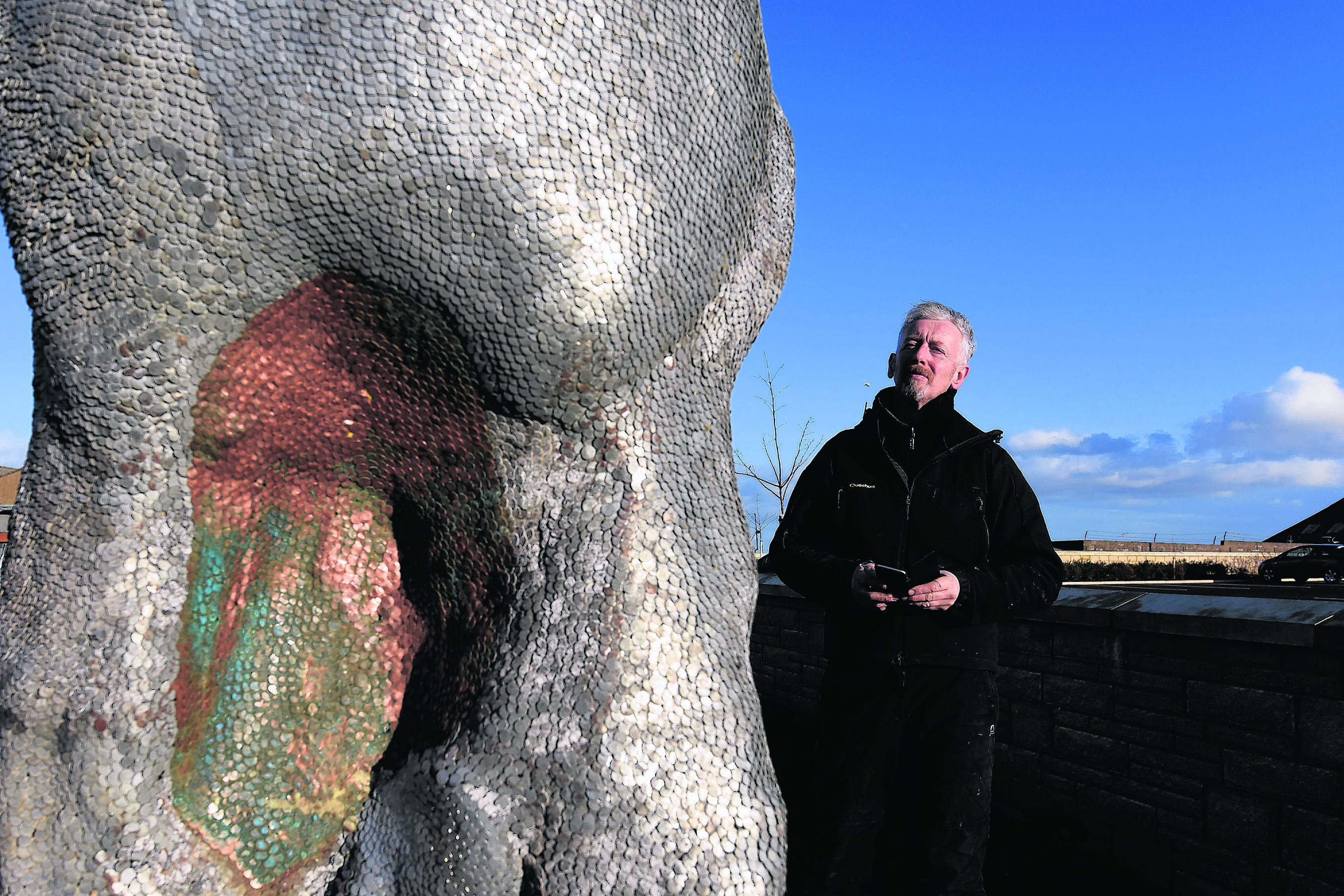 A sculpture by Turner Prize nominee David Mach, which was partially created at an Aberdeen design and manufacturing company, is now gracing the entrance to a supermarket in Fife.
Phantom came to life in the workshop of MSD Design Ltd at Tullos Industrial Estate when the renowned artist created the piece commissioned by Morrisons.
The Aberdeen link occurred because Mr Mach and MSD Design's managing director Martin Stevenson attended art college together in the 1970s. Mr Stevenson is also a notable Scottish portrait artist.
He said: "We were delighted to play host to David and his latest creation and I'm sure Phantom will give a lot of people a lot of pleasure over many years."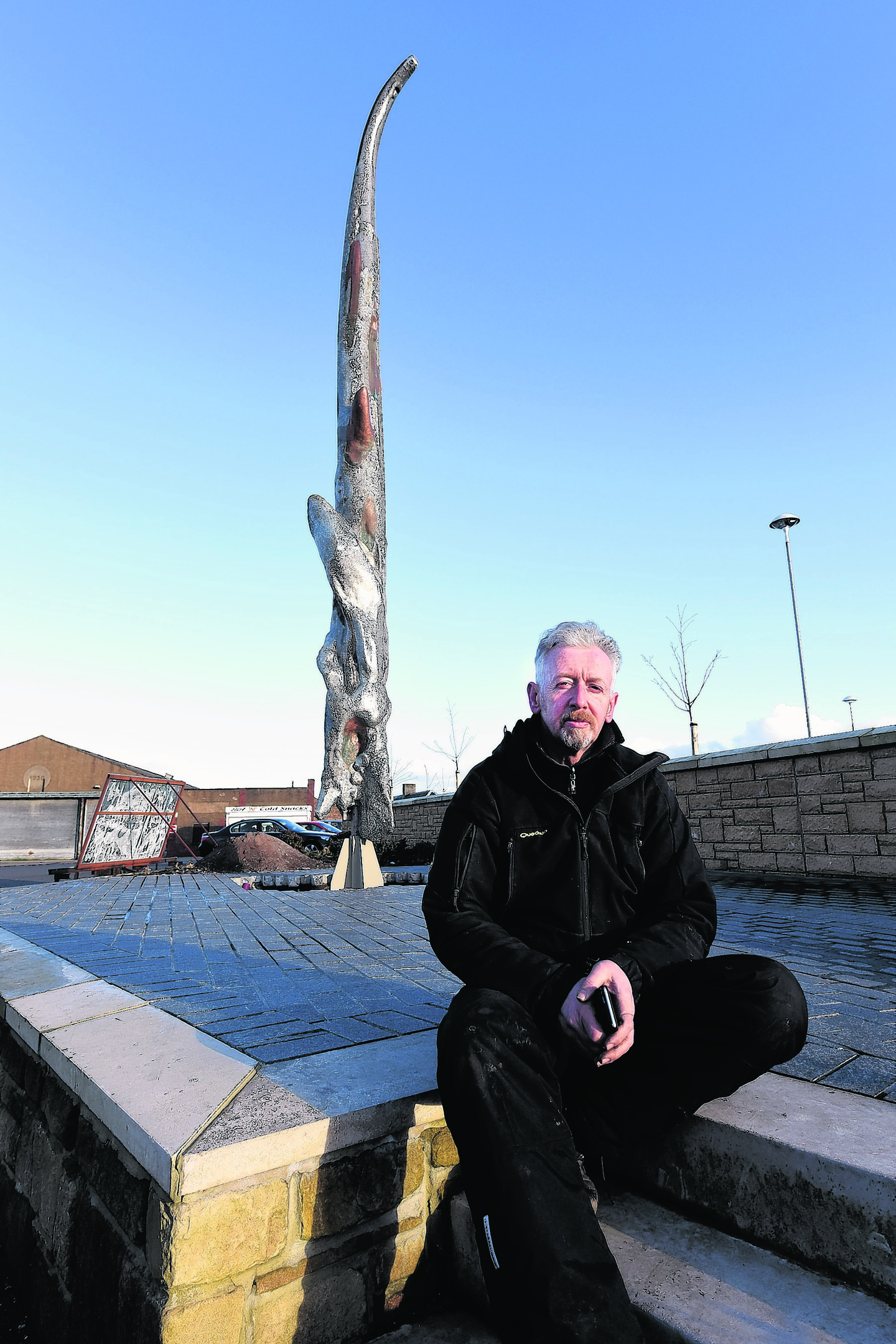 Fife-born Mr Mach, who lives in London, crafted the 30ft sculpture from driftwood he collected on the beach between Leven and Largo and it is embellished with more than 1million nails.
He said: "It's the ugliest thing I have ever done. I think it's a brute, but I like it a lot. It's really rugged, it talks about Fife in a funny kind of way. It's not a sweet little thing to stick at the end of the prom.
"People will ask what is it supposed to be, but it's not supposed to be anything. It is what it is – it's abstract."
The piece took over a year to complete and was finally put in place at the entrance to the supermarket at the western end of Kirkcaldy esplanade at the end of last month.
Mr Mach, who learned his trade, along with Mr Stevenson, at Duncan of Jordanstone College of Art in Dundee, said the sculpture, his first outdoor piece in Fife, was a significant work for him and added: "It's very direct in the way that Fifers are."
MSD Design Ltd shaped and joined the timber under David's instruction and designed and fitted a steel support structure for the sculpture. Mr Stevenson said it was an unusual job for his company, but one which they relished.
"We specialise in many areas, oil and gas, marine, rail network
and civil engineering among them, but I think I can safely say it is the
first time that we have worked on a 30ft sculpture by such a notable artist. It is not often that you see a huge piece of art in this commercial industrial estate and I'm sure people from other companies around here wondered exactly what it was. Well, now they know."