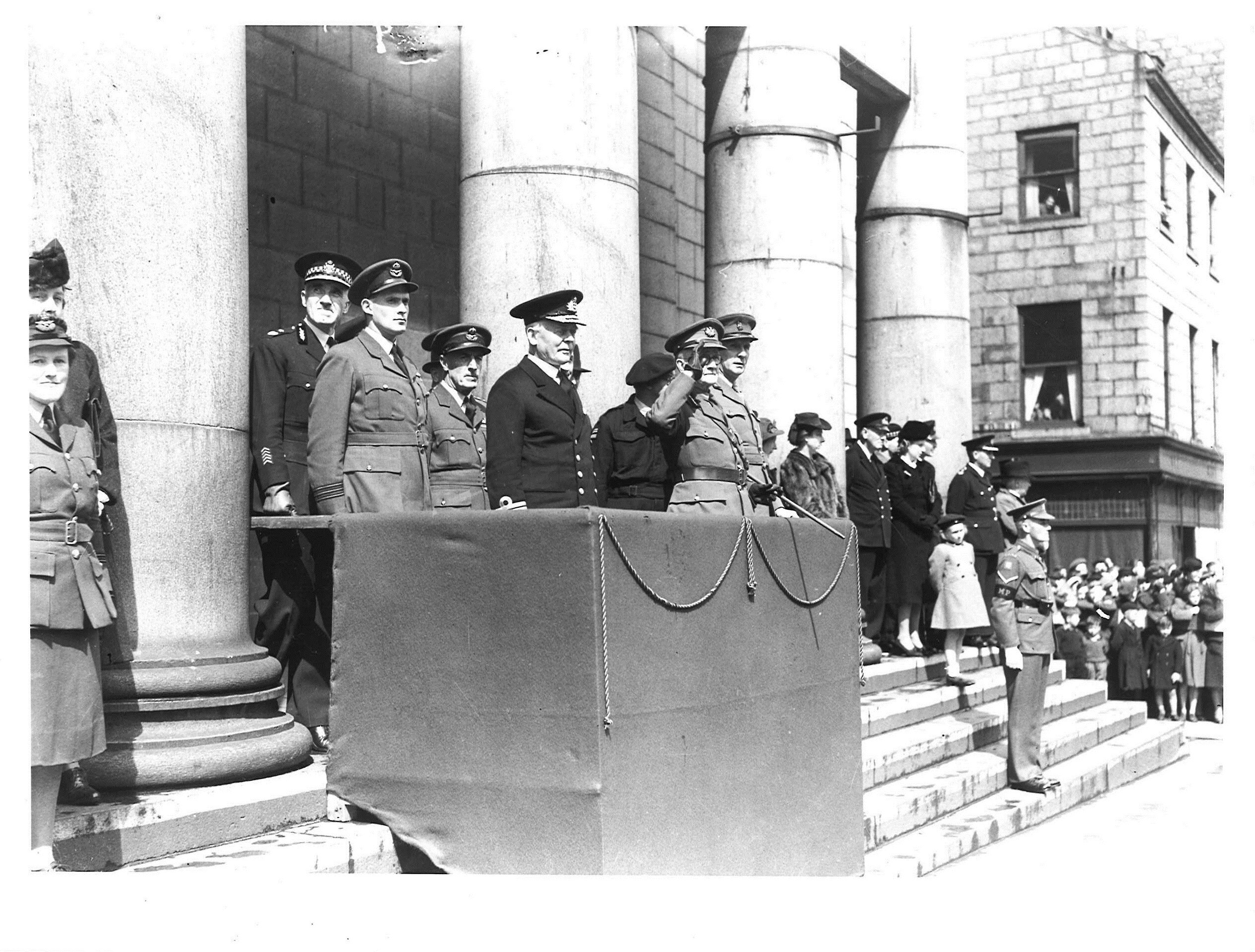 With the 70th anniversary of VE Day only a month away, we look back at some of the poignant images from the day itself, and the way it has been commemorated ever since
Nazis bow the knee in final and utter defeat", reported the Press and Journal on Tuesday, May 8, 1945.
"At 3pm, Mr Churchill will broadcast the news that the war in Europe is officially at an end."
The previous day, at 2.41am, German General Jodl signed the unconditional surrender document that formally ended war in Europe – and stoked the fires of jubilant celebration across the UK and far beyond.
"All day the world awaited the news from the Allies," the report continued. "Crowds gathered in the streets, the flags of the free nations were unfurled, there was singing and dancing."
Across the north of Scotland, from Kirkwall to Aberdeen, Peterhead to Stornoway, crowds thronged the streets to welcome the dawning of a bright new era, and step out of the shadows of oppression, austerity and loss which had hung over them like a cloud for more than five years.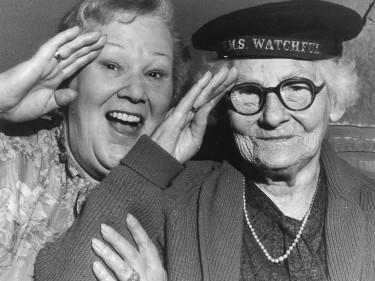 Pic caption: Two generations of Wrens take the salute at the Association of Wrens Aberdeen and north-east Scotland Branch VE Day buffet dinner in the Palm Court Hotel, Aberdeen. Miss Rhoda Chisholm, Falconer Court, Huntly Street, Inverness, and Mrs Jane Cruickshank (86), Great Northern Road, Aberdeen, seem to have enjoyed the evening. May 9, 1985.
Initially hailed as 'V-Day', and since as Victory in Europe (VE) Day, May 8 has become a focal point to continue the celebrations, but also commemorate the courage and endurance shown by all those who aided in the war effort – from those fighting on the front lines, to those left behind on the home front who strove to make sure there was somewhere worth returning to.
With one month to go until the 70th anniversary of VE Day, we take a look at some of the powerful images captured on the auspicious day itself seven decades ago, and at some of the commemorative highlights from the years that followed.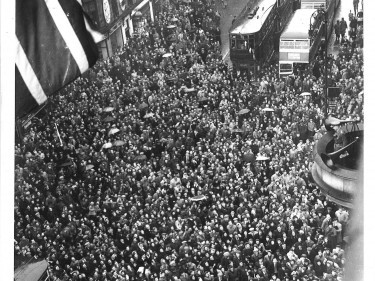 Pic caption: Crowds in Castle Street, Aberdeen, on May 8 1945. The Lord Provost surveys the scene.