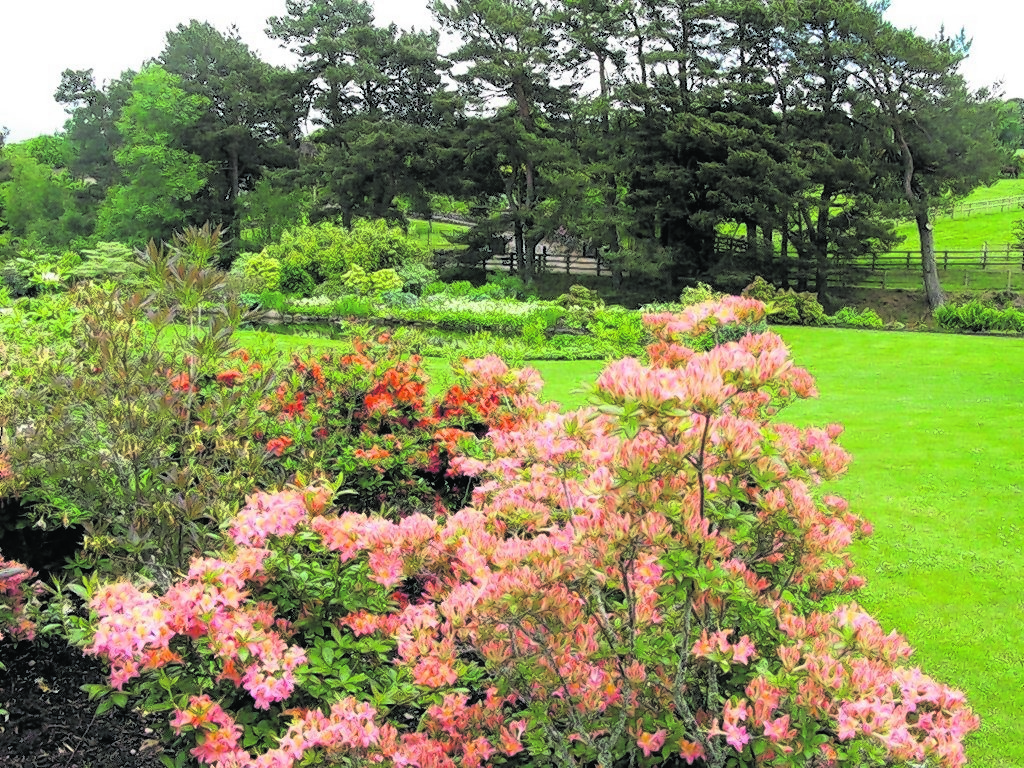 On the outskirts of Inverness there sits a remarkable garden which overlooks the Highland capital. But it's what lies within the Oldtown of Leys garden that makes it so interesting.
Owners David and Anne Sutherland hatched a plan in 2002 to transform a fairly large field on their farm into a garden of high horticultural interest. Work started early the following year and, with the help of garden designers Norman Fawcett and Janet Brodie, plus a small army of machines, men and women, this beautiful garden was established.
Anne said: "Over the years, as we hoped, local people have shared and enjoyed the space, along with grandchildren who enjoy pond dipping, feeding ducks and watching the moorhens who have taken over the ponds."
Three years ago, the garden joined Scotland's Gardens and donations have since enabled more contributions to various charities.
"The collection of rhododendron, azalea and primulas gives the garden spectacular colour in spring but we have colour, form and interest all year round. The topography, ponds, maturing shelter belt and natural stream have given great opportunity for diversity of planting," said Anne.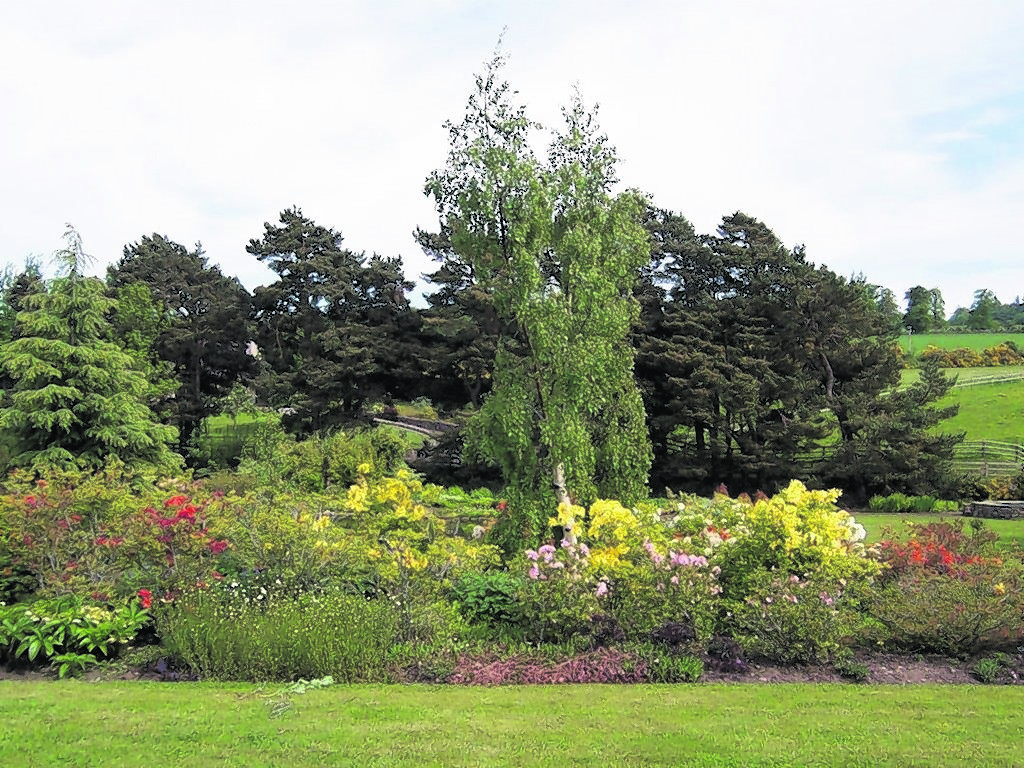 The woodland and stream-side areas include hosta, ferns, hydrangea, bamboo, meconopsis, cercidiphyllum and variegated aralia. The herbaceous border and pond sides boast summer colour with astilbe, rodgersia, crocsomia, rudbeckia, delphinium, monarda, ligularia and lythrum.
Along the top of the garden runs an extensive shrub border with a wonderful expanse of colour, texture, form and scent among which are rose, prunus, viburnum, philadelphus, elder, buddleja and holly.
"We have interrupted this border now with a path leading to a viewpoint allowing visitors to enjoy the panoramic views from the hills of Abriachan in the west, then north over the city to Ben Wyvis and then out to the Firth in the east.
"Back within the garden, a new rockery has been constructed and rises out of the lawn and heather bed with a gravel path winding through it to a planting of conifers and leading to our young but grand sequoiadendron giganteums (Giant Redwood). A less formal pond/wild area
lies to the east and completes a circular tour round the garden over mown paths."
To reach the Sutherlands' impressive garden, turn off the southern distributor road (B8082) at the Leys roundabout towards Inverarnie (B861). At the T-junction take a right turn. The entrance to the garden is just a short drive and right-turn away.
The garden is open to the public as part of the Scotland's Gardens scheme on Saturday, May 23, from 2-5pm, when visitors will be asked to pay £3. This will be donated to local charities and Scotland's Gardens beneficiaries. Homemade teas will also be available on Saturday.
Outwith this date, the garden is open daily to visitors from dusk to dawn or 8am-8pm depending on the time of year. Admission is free in return for a donation, but it's advisable to call in advance to arrange a viewing.
Contact 01463 238238.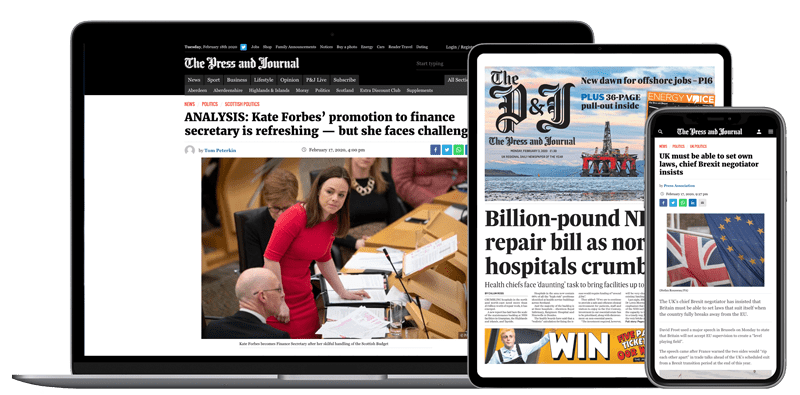 Help support quality local journalism … become a digital subscriber to The Press and Journal
For as little as £5.99 a month you can access all of our content, including Premium articles.
Subscribe