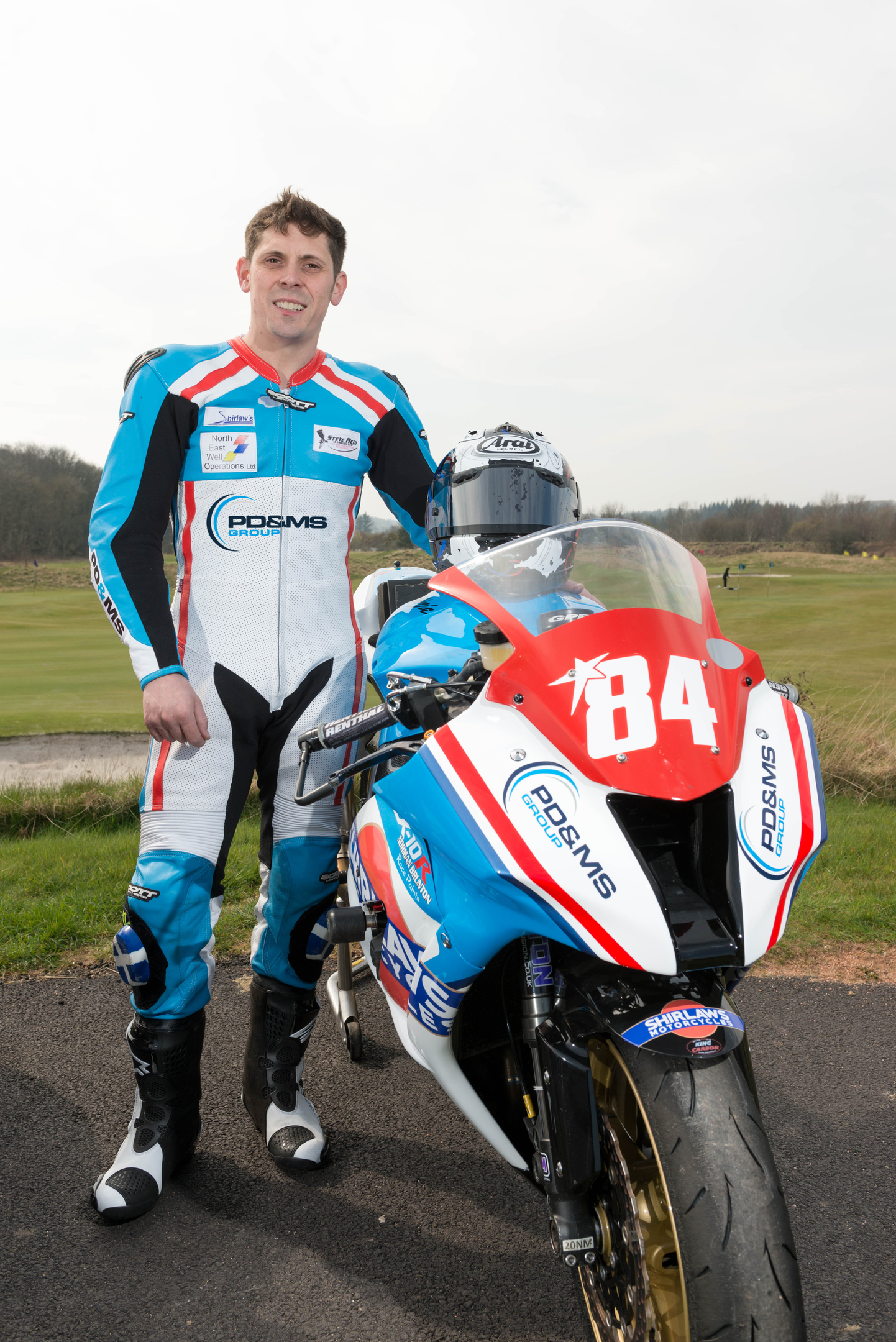 We catch up with biker Darren Ross as another riding season gets under way.
Hi, Darren. So how did last season go?
Last season started off well with the new bike. I had a few days testing in Spain prior to the first race meeting, which gave me confidence going into the first round at East Fortune. From there on, I struggled to get to grips with the bike and the handling. By mid-season, I was down battling for 18th-place finishes, which was far from where I expected myself to be.
I was then offered a ride of Shirlaws Motorcycles' ER6 race bike in the Supertwin class for one weekend. After 10 minutes' warm-up on the bike, I started last on the grid (30th+) and worked my way up to fourth place, being beaten eventually by Craig Shirlaw and finishing fifth. This gave me the confidence that it was the bike, not me, that needed attention.
The suspension was then taken off and sent away to be overhauled for the last round at Knockhill in September. Straight away, I could feel the bike handled a lot better and this showed throughout the weekend, with two new lap records, a first in Superbike Clubmans in all the races and a best finish of fourth overall.
I ended up finishing second in the Knockhill Superbike Clubman Class and third in the Formula Melville Class (points gathered between Knockhill and East Fortune).
What was your biggest achievement?
I've finished in fourth place overall once before, more by chance than anything else, but the fourth place I had at the last Knockhill meeting was with the leaders in front of me and, after the season I had had up until then, it felt like a win and I reasserted myself as a podium contender.
My biggest regret last season was not having my suspension overhauled before the season started.
What have you learned so far?
I've learned a lot about bike suspension setup and how to juggle an overdraft.
What is the plan for this year?
This year, I'll be racing in the Scottish Superbike Championship. I've lost my Clubman badge and gained a National Race Licence, so I'll be competing against the fastest guys in Scotland. With having such a great end to my season last year, I'm going into the 2015 season full of confidence that I can be a regular podium challenger – dare I say, even a race winner.
There's a possibility that I might enter the MCE British Superbike Round at Knockhill in June, but this is dependent on budget and how my season starts off, with the Scottish Championship being my focus.
For 2015, I'm lucky enough to be carrying over all my previous sponsors – PD&MS Energy, Shirlaws Motorcycles, Ian and Carolyn from ICS Inspection Services, Owen from North East Well Operations and Steve Reid Autobody – without whom I wouldn't even make it on to the grid.
From one of the sponsors…
PD&MS Group's projects director Mark Lunney said: "Backing Darren as he moves closer to his ultimate sporting dreams is something that we are very proud to be involved in. We are fully committed to supporting like-minded people who show such determination, ambition and ability in their chosen fields. We wish Darren all the very best of luck in achieving his goals this season, and beyond."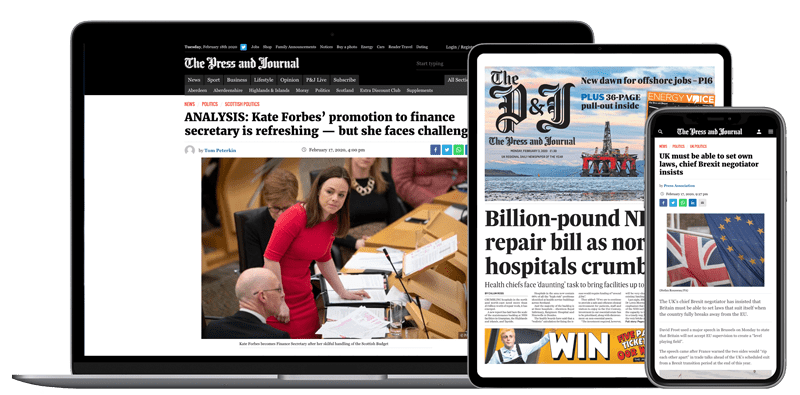 Help support quality local journalism … become a digital subscriber to The Press and Journal
For as little as £5.99 a month you can access all of our content, including Premium articles.
Subscribe