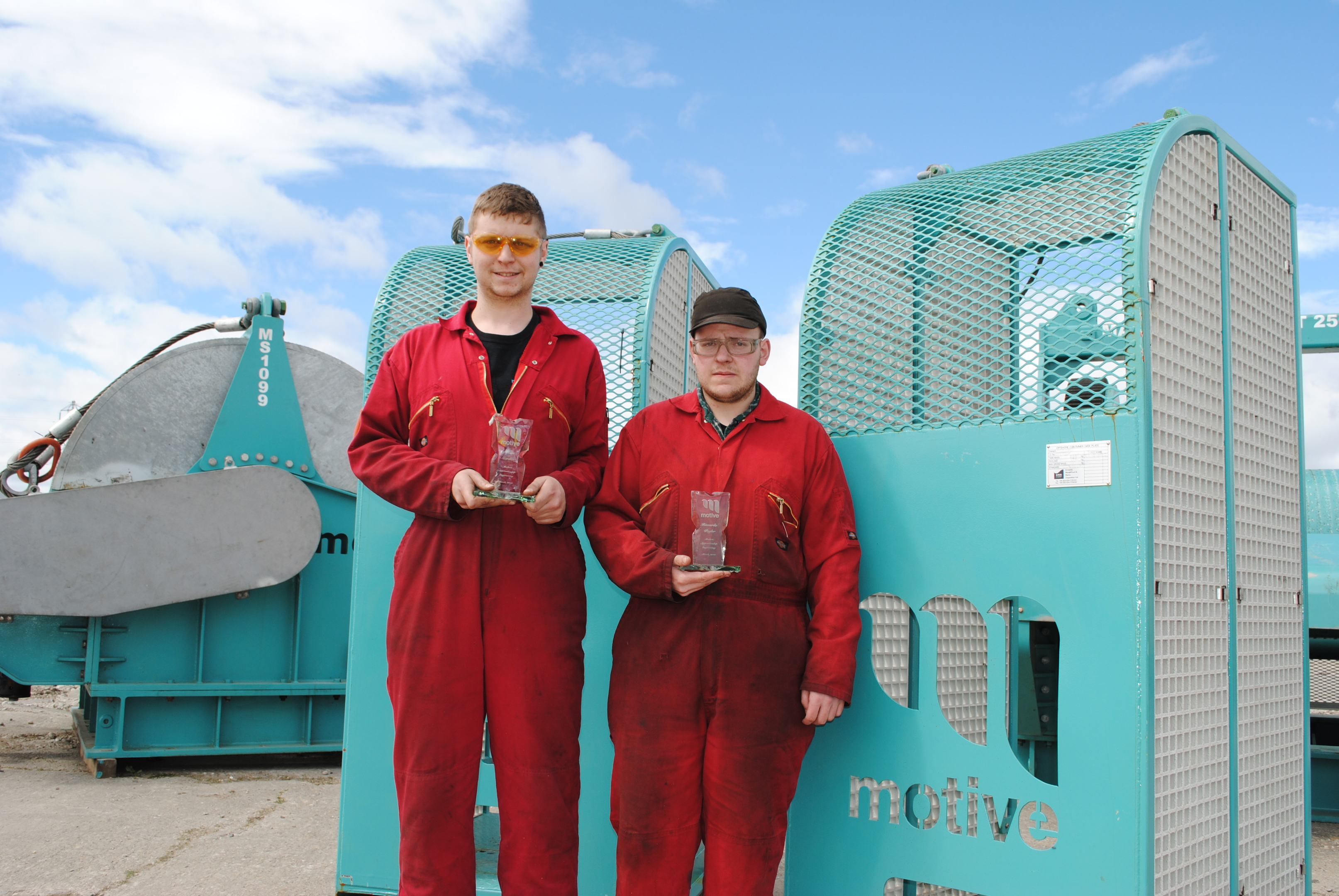 Investing in the younger generation is integral not only to business growth, but also to filling the skills shortage that manifests today.
There is an increasing responsibility for all companies to invest in their people, and subsequently in the future of their respective industries.
Leading north-east marine equipment specialist Motive Offshore has played a significant part in supporting the industry, creating a four-year apprenticeship programme that combines both practical paid work with college training.
Just this month, the marine equipment specialist had its first two trainees complete their apprentice programmes, both becoming fully qualified engineering machinists.
Riccardo Pegler, 20, and Adam Gordon, 22, have spent the last four years juggling college while learning about and operating various heavy duty equipment in the firm's machine workshop at Boyndie.
Adam, one of Motive Offshore's newly qualified machinists, said: "I have really enjoyed learning on the job during my apprentice programme and found transferring what I have learned at college into the workplace highly beneficial.
"Our team at Motive Offshore provide a positive working environment which is vital to the learning process and my colleagues are always willing to help out when needed.
"I think it's really good that companies like Motive Offshore are providing apprenticeship schemes. Learning on the job is a quick and effective way to gain the industry experience needed to work your way up the career ladder.
"I would say to anyone thinking about undertaking an apprentice scheme to go for it and stick to it – it's worth it in the end."
Riccardo added: "I have learned a lot of new skills at Motive Offshore, both in college and in the workshop. Using these skills, as well as building on what I already know, has enabled me to become one of Motive's first fully qualified craft engineers which is a great achievement for me in my career."
James Gregg, Motive Offshore's CEO, and Dave Acton, COO, both started their careers as apprentices and have continued to support the younger workforce by developing strong links with north-east Scotland College, ITCA, Skills Development Scotland and local secondary schools.
Mr Acton said: "It is important for us as a company, committed to people development, to have a strong commitment to providing apprenticeships, not only to grow as a business but also to invest in the future of our industry.
"Since James and I both started our careers as apprentices, we know first-hand the benefits these programmes can bring.
"Both Adam and Riccardo have worked extremely hard during the time they have been with us and are perfect examples of the kind of talent we aim to nurture within our company.
"We are looking forward to welcoming more trainees into our apprentice programme this summer."
Since opening its intake for more apprentices in February 2015, Motive Offshore has received an overwhelming volume of applications for only six modern apprenticeship positions.
The firm currently has 17 apprentices, with an additional six due to start in June. Each apprentice will be given the opportunity to gain experience within all engineering departments including the machine shop, hydraulics, fitting, fabrication/welding and the firm's rental fleet.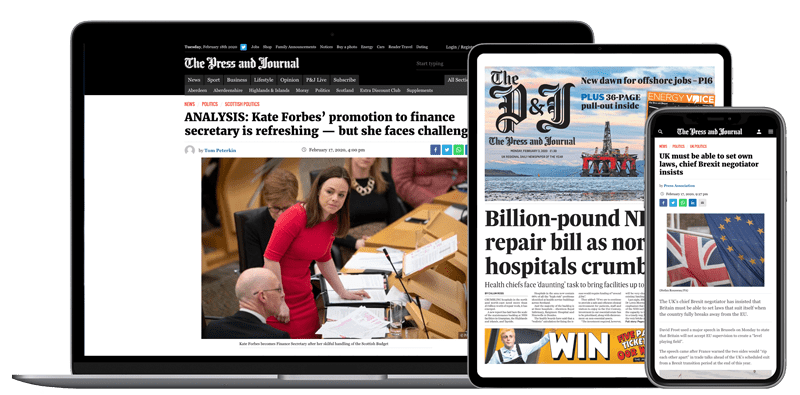 Help support quality local journalism … become a digital subscriber to The Press and Journal
For as little as £5.99 a month you can access all of our content, including Premium articles.
Subscribe