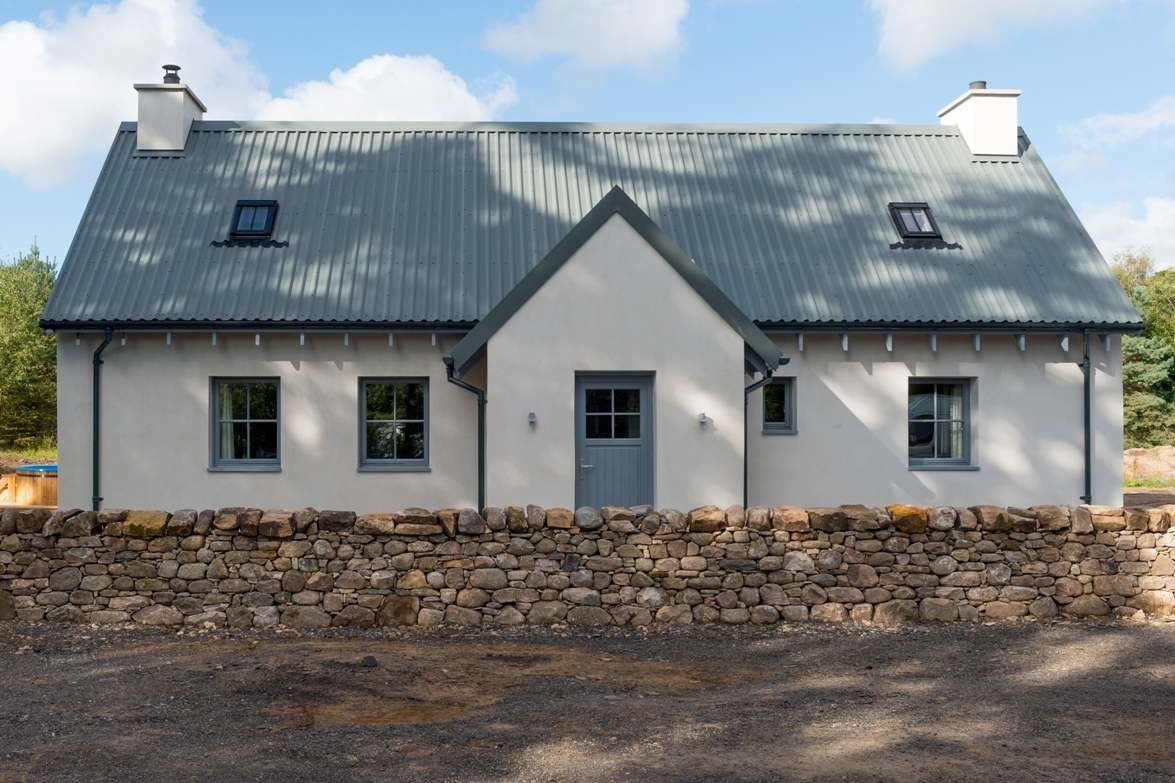 Across Scotland, you'll find hundreds of croft houses – some of them virtually unchanged from the day they were built, while others have been transformed into more modern homes.
But in the peaceful Morayshire village of Pluscarden, you'll find two very modern, boutique-style croft houses that really stand out from the crowd.
Only birdsong and bells calling monks to prayer at the local abbey punctuate the tranquillity where two tin-roofed, white croft houses stand among the pines. But step over the threshold and enter a deceptively modern world where old Scots heritage has been twinned with 21st-century technology to create a glorious property.
Based on the area's traditional croft houses, the newly-built two-bedroom cottages, which are presently being let out as self-catering accommodation and finished to five-star standard, echo crofters' old-style living arrangements with a traditional upstairs sleeping platform looking out to the stars and treetops.
Each cottage, Hunters Croft and Logies Croft – named after owners Watson and Judy Bell's grandsons – sleeps four and features flagstone floors in the dramatic double-height sitting room, dining and kitchen areas and a soothing palette of pale sage green, forget-me-not blue and grey.
Downstairs, a boot shelf in the entrance and oak-floored hall leads to a large, double-aspect bedroom with adjacent, generously-proportioned and wheelchair-accessible shower room.
The homes have under-floor heating and a wood-burning stove in the large living and dining area which also houses an extensive, fully-equipped kitchen with Nespresso machine, while fresh eggs can be gathered each morning from the resident free-range hens' coop outside the back door.
Upstairs, under the traditional whitewashed, rough timber cladding, the sleeping area with a glass-panelled gallery overlooks the sitting room and vaulted ceiling. There is also another luxury shower room at one end and a little reading area, with books of local interest, at the other.
Both bedrooms can be configured as either twin beds or as a super-king size and each shower room has a large rainfall showerhead; french doors lead to a covered decked area which houses a hot tub.
Relaxing here under the stars, in the mild Morayshire climate, is almost obligatory after an adventurous day exploring the culture and environment, enjoying wonderful local produce, or perhaps bagging your own on the shooting moors, the sea or fishing beats.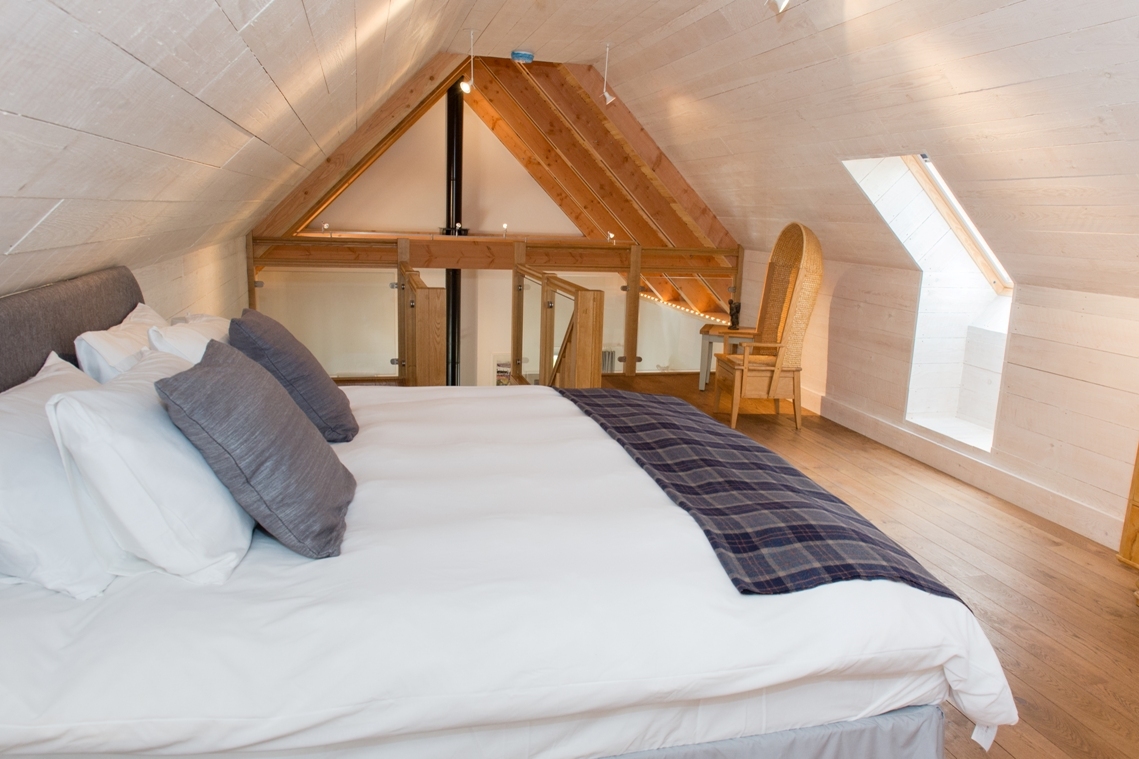 Unique to the area, the croft houses have been designed to sit comfortably in the lush valley as if they had been there for centuries. The homes have excellent green credentials as they have been built from Durisol recycled wood blocks and have mechanical heat recovery and ventilation systems which renews the air in the house every 30 minutes while retaining the ambient heat. There's low-energy lighting throughout while the hot tub is wood-fired.
Pluscarden Cottages are six miles from Elgin and on the doorstep of some of north-east Scotland's finest beaches, distilleries, castles and sporting estates.
Contact: www.pluscardencrofts.co.uk