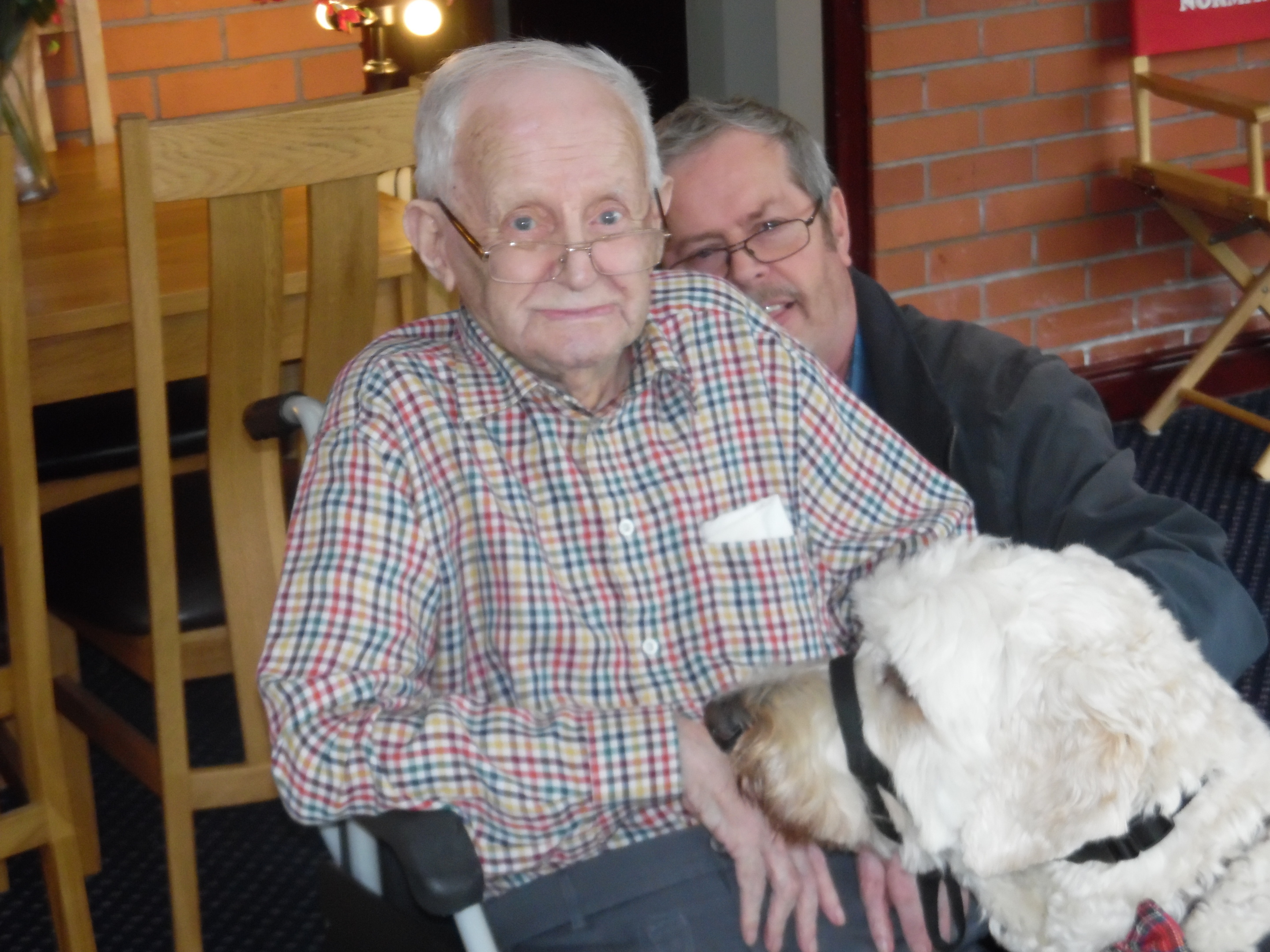 What began as a quiet afternoon ended up as a voyage of discovery connected to one of history's darkest periods for one Aberdeen family, writes Laura Redpath
Family fixated with Pop's war tales
Watching TV from the living room of a nursing home two years ago, it was just another relaxing afternoon for Heather Watson and her family. Until this day, Heather, 47, thought she knew nearly everything there was to know about her father-in-law Joseph, whom they were visiting.
Born in Sunderland on September 10, 1915, Joseph's family were always aware he had led a remarkable life. Even if he hadn't been directly involved in some of history's landmarks, he would certainly remember them taking place. The demise of Hitler, Queen Elizabeth's coronation, the first moon landing, Watergate and the fall of the Berlin Wall are all events that shaped the world and intrigue today's generation, but it's not common to directly know someone who can give a first-hand account of the action.
As the television set continued to run in the background, the Watsons carried on with their conversation. As something caught Joseph's ear, there was a pause, shortly followed by an unexpected declaration.
"Oh, that was a bad day, announced Joseph."We were all sitting ducks on the beach."
Staring in amazement, his visitors came to realise that what had appeared on screen was a discussion of the Normandy landings of June 6 1944.
A major breakthrough for the Allied forces toward the tail end of World War II, it is the largest seaborne invasion in history, with nearly 5,000 landing and assault craft, 289 escort vessels, and 277 minesweepers present. The move led to Allied victory on the Western Front and paved the way for the end of war.
Heather, who lives in Aberdeen, said the 99-year-old didn't seem to quite comprehend how amazing it was to be part of such an historic event.
"I just looked at him and said: 'Pardon? Were you actually there, Pops?
He just said 'yes' and that was the first we had heard of it. The only other thing he said about it was that they had been told to lie low and wait for rescue. My husband Derek and I were just stunned."
Before leaving for war, Joseph Williams Watson relocated to Aberdeen with his father to work as a bill poster for the General Poster and Publicity Company in the city's Shiprow. Aged just 14 at this time, he spent his work hours placing adverts and placards around what was to become Europe's oil capital – he even recalls having to tie four ladders together to reach a banner on Rosemount Viaduct.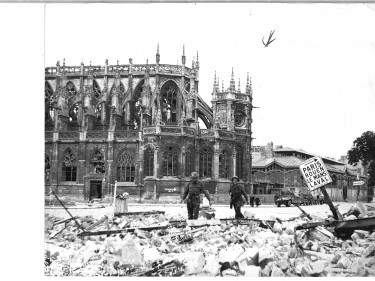 On his safe, but wounded, return from the front, he resettled in Aberdeen, where he met his wife Margaret in 1949 and raised their only son, Derek.
After hearing the news that Joseph had been on the beach at Normandy, Heather decided to dig a little deeper into his life at war. Since then, she's discovered that her father-in-law not only witnessed D-Day but that his battalion was central in the liberation of Germany.
"From what I've researched the soldiers he was with were some of the first to head into Germany from France, said Heather.
"From there, they appeared to head to Belsen where he had to stay as guard. No one was allowed to leave the camps because of the infectious diseases they had. Everyone had to be nursed back to health."
One of the Holocaust's most notorious camps, Bergen-Belsen was freed from Nazi rule on April 15 1945. The Allies found 60,000 prisoners inside, many starving and suffering from illnesses like typhoid. There were also more than 10,000 unburied corpses found at the site. The horrors of this particular camp became documented and its name became synonymous with the regime's atrocities.
"My heart goes out to the men who fought. They must have witnessed such terrible things. When I think of Pops as a young lad at war it breaks my heart. He would have been the same age as my sons are now and I don't think I could have coped with that. My eldest emigrated to the US last year and that was hard enough. It must have been awful for Pop's parents waiting to hear of his health.
"His legs were seriously injured when his tank was bombed and he was treated in a field hospital so there is only so much they could do. He doesn't walk now.  He carried one of his superiors who was badly hurt over a field to get help, but he died on the way. Pops is the only survivor of that crew."
A granddad to Peter, 26, and Stephen, 20, Heather said her children have a great respect for Joseph and are really close to him. Although the pair know Joseph played a crucial role in world history, she wants her boys to know exactly where they come from, and so she continues to look into the family's history.
As the veteran's 100th birthday approaches, Heather is devoting much of her time to compiling a scrap book full of pictures and memories from over the years.
"I'm just surrounded by photos right now. It's fantastic what we're uncovering. Everything has been stored at my husband's aunt's house in Shrewsbury and we're seeing some of these photos for the first time.
Joseph spent most of his life in Aberdeen, but 16 years ago, on a holiday to Shrewsbury to visit his brother, Daniel, 16 years ago, he suffered a stroke. He recovered well, but stayed with his sibling while his sister-in-law cared for him. He moved into Normanton Retirement Home four years ago.
Before relocating south of the border, Joseph was heavily involved with the Royal British Legion Scotland and kept his job as bill poster until he retired at 65.
"He was also part of the social club at the Albyn and that's where I first met him in 1984," explained Heather.
"He was there just about every day and one of Derek's most memorable memories is going with his dad to the club on a Saturday and watching the Lone Ranger on TV. Joseph was really dedicated to the role and even received a certificate of appreciation in 1992."
For the upcoming celebrations next week, Heather said the Legion intend to send a card and organise for a local veteran to present it to Joseph.  A piper from Birmingham will add a Scottish touch to the occasion, which will be attended by the staff and residents of the home, as well as Joseph's family.
"It's an amazing celebration and not a lot of people reach such an amazing landmark. I don't think he's taken it on board that he's actually turning 100. When I ask him how old he is he just says: 'Oh I don't know but I'm getting on'.
"He's a very tongue in cheek sort of character. He's always teasing the boys and he has a glint in his eye when he does. He's also got a very kind heart and is usually more worried about others than he is himself.
"When I worked nightshift when Peter was born Pops would come round and take him out in the pram so I could get some sleep during the day.
"He's a gentleman in every sense of the word, a gentleman with a spark."