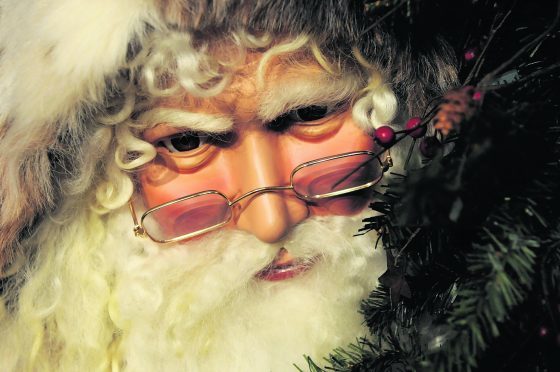 Enjoy a very Victorian Christmas this Saturday in Elgin, writes Susan Welsh
Elgin town centre will come alive with the sights and sounds of a Victorian Christmas this weekend. On Saturday, the city will turn back the clock to let festive shoppers experience what Christmas was like for the Victorians.
A number of free events will take place between 11am and 4pm around the city's Plainstones, High Street and inside St Giles Church in a project run by the Castle to Cathedral to Cashmere in partnership with the Lantern of the North. The first is a two-year project funded by the Heritage Lottery Fund to bring alive more than 1,000 years of Elgin's rich history, its people and important locations, while the latter is an independent initiative which aims to encourage people to be creative.
Jim Royan, chairman of the Castle to Cathedral to Cashmere project, said: "We want to bring some of the magic of Christmas past to Elgin town centre this December and are delighted to partner up with the Lantern of the North to bring a wonderful programme of events.
"There will be something to interest everyone, so please enjoy the games from Victorian times, the craft events and the atmosphere of Elgin's historic city centre.
"Immerse yourself in a magical evening of Victorian-style entertainment, food and drink which promises to be a feast for the senses."
Mark Conti, MD of Lantern of the North, said: "From the smell and image of traditionally roasted chestnuts to the sounds of our own locally based performers putting on their interpretations of authentic entertainment, A Very Victorian Christmas looks to provide a feast for all the senses. There is going to be a real buzz around the city centre, with fun, exciting activities that the whole family can enjoy during the day."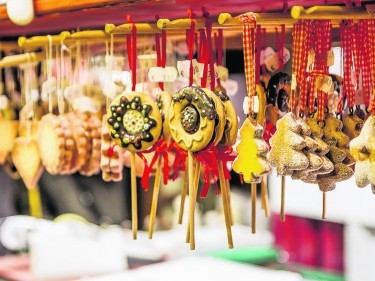 Events planned for the Plainstones and High Street include roasting chestnuts, a farmers' market selling food, treats and Christmas gifts and bands playing around St Giles Church. Youngsters will have the chance to try traditional Victorian games such as marbles and quoits and even gird and cleek, where the challenge is to roll the iron hoop (gird) farthest using the cleek (metal loop).
Keep your eyes open around the High Street for local characters such as the ferret tamer, town crier and jailer, as well as a fortuneteller and other inspirational and mischievous characters. Inside the church, there will be a traditional choir, opportunities to make your own traditional Christmas crackers and tree decorations, a puppet-making class and a magic lantern show.
A Victorian cultural evening will follow in St Giles Church at 7pm, with drinks and canapes, while there's a feast of entertainment including a puppet show, A Little Star, by the Treebadour Marionettes, two talks on Victorian Elgin, traditional Scottish music from Sons o' the soil, followed by a short play, McScrooge, by the Out of the Darkness Theatre Company, all rounded off by The Joyful Noise, a traditional Christmas choir. Tickets costing £17.50 per adult or £8.50 per child under 16 are available from Shoezone and Thorntons, High Street, Elgin, or Biking Direct, The Wards, Elgin.
Enjoying the Victorian street entertainment programme which runs from 11am-4pm won't cost you a penny, so there's no excuse for not coming along and joining in the fun. Highlights include a visit to a traditional Santa, who will be happy to talk and hear of any Christmas present wishes, while families of all ages will enjoy trying a selection of Victorian games such as cub and ball catching and the aforementioned marbles, quoits and gird and cleek. Marbles were a popular toy in Victorian times and poor children usually had marbles made of clay while the rich kids might have marbles made from real marble.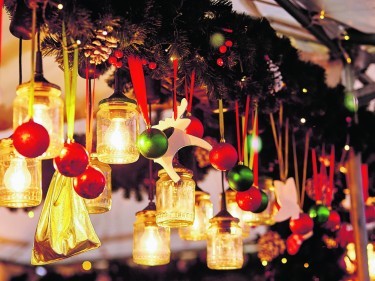 Fortunetelling and puppet shows will also be of interest. Visitors can experience the wonder of Petra and her magical puppets as they wander around inside the church looking for people to interact with and charm. There will also be a puppet-making table during the day for the adults and children.
Fortunetelling has been practised for millennia and Victorians were fascinated by this. Who doesn't want a glimpse of their future, even if only for a few moments, to see if their destiny lies in riches or ruin? Pop into the tent on the Plainstones and have Lynda Dean tell you your fortune.
If crafting is your thing, then be sure to attend one of the free craft workshops being presented by Elgin Museum and Third Sector Interface (TSI) Moray. Join in at one of the craft tables and under skilled guidance you will be able to make Christmas-tree decorations, a Christmas card or a thaumatrope – that's a toy made up of a disk with a picture on each side attached to two pieces of string. When the strings are twirled quickly between the fingers the two pictures appear to blend into one.
Another popular Victorian treat was the magic lantern show. This was an early form of projector originally using candlelight or oil lamp. Slides were often colour or black and white, hand-painted photographic plates and were hand operated. In the 1860s, electric light was developed, which made the projection much brighter and safer. This magic lantern show will show slides of Elgin past which have been provided from the collection at Elgin Museum.
Visitors can round off what will be a special day with a visit to St Giles Church, where there's a full concert which finishes in grand style with a chance to sing along to a choir singing traditional Victorian Christmas carols.
Contact: www.lotn.co.uk or Facebook at www.facebook.com/lanternofnorth