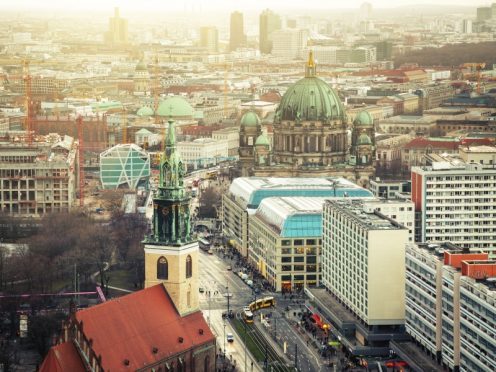 If you are looking for a short break to a city drenched in fascinating history, heritage and culture , then look no further than the German capital – Berlin.
With just a short flight time from Scotland, Berlin is located in the North of Germany, making the city convenient and accessible for those looking for a hassle free break.
The city is split into a number of districts, each one unique and offering something different from the next.
Berlin has many attractions, museums and places of interest that allow visitors to truly appreciate its historical background.
Discover the best of Berlin with our guide to attractions and sights you must not miss on a break to the German capital.
Stroll around one of the best known historical landmarks of Germany, the Brandenburg Gate.
Part of the original Berlin Wall, the East Side Gallery is a memorial symbolising the freedom of the city.
Checkpoint Charlie was the most well-known border crossing be –
tween East and West. Here you will find the Checkpoint Charlie Museum where you can find out more about this iconic landmark.
Take a walk up the Reichstag glass dome and enjoy a free tour and fantastic views of the city. Be sure to book a spot in advance to avoid disappointment.
Opened in 2005 the memorial, which also includes a museum and exhibition, was established to remember the victims of the Holocaust.
Discover Berlin 207 meters up at the iconic TV Tower. Experience 360° views from the tower platforms or book a table at the revolving restaurant right at the top for a unique dinning experience.
Take a visit to Germany's first ever Zoo, which opened its doors in 1844. It is known as the oldest and most popular Zoo in Germany.
The Holiday
If you would like to take a visit to this fascinating city then have a look at our offers here