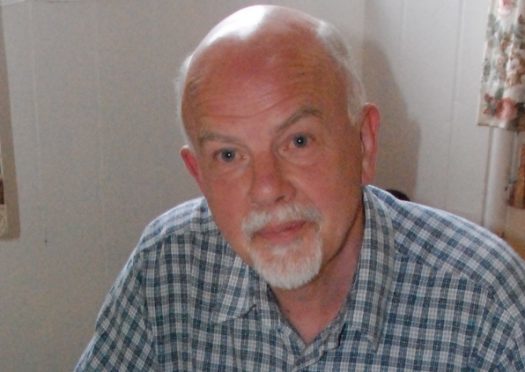 An author's history of a Highland train line has been named railway book of the year.
Inverness-born David Spaven's 2016 book Highland Survivor was announced as category winner at event hosted by the Railway and Canal Historical Society in Exeter.
The book documents the political, social and business history of the Far North Line, which links Inverness with Wick and Thurso.
It is the second occasion on which Mr Spaven has been an award winner after his first book Mapping the Railways was awarded popular transport book of the year in 2013.
The society's citation for Highland Survivor said: "The focus of this book is the story of the line's survival since the 1950s told by someone who, for much of that time, has been closely associated with it in a professional capacity as a
railway manager and consultant.
"The meat of the book is the detailed and informed account of the struggles against closure proposals and changing traffic, drawing extensively on
records from the Highland Archive at Inverness.
"The author writes with enthusiasm and authority, advocating local management to enable the line's continued survival, and
emphasising the importance of developing local traffic south of Tain and promoting tourism on the northern section.
Mr Spaven – who travelled by train to Devon for the awards ceremony – said: "I'm delighted that this award will bring additional focus to a much-neglected railway, which deserves the same kind of attention as the better-known classic Highland tourist lines to Kyle, Fort William, Mallaig and Oban. ScotRail and tourist bodies should be applying to the Far North Line the
same kind of transformative marketing as the highly successful North Coast 500 road campaign.
"The railway penetrates territory where no road goes, and over its half a dozen distinct geographical sections it skirts estuaries, climbs between mountain ranges and runs along a dramatic, unspoilt coastline.
"This is a hidden gem waiting to be discovered."