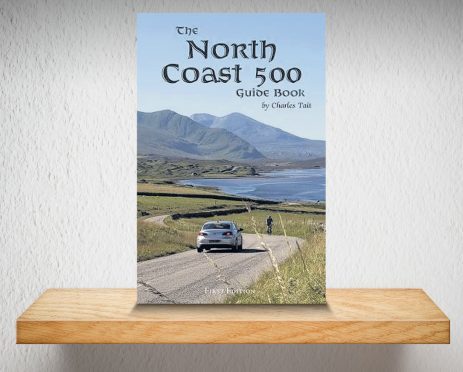 Since its inception in 2015, the North Coast 500 has been a massive success, triggering a holiday trade boom from the surge of traffic now following the 500-mile coastal touring route around Inverness-shire, Ross-shire, Sutherland and Caithness.
This 250-page paperback serves as well as any official guidebook. Its Orcadian author is also a professional photographer, so it is well illustrated by his own and others' pictures as well as historical photographs.
OS maps, and colour panels giving background information on the history, nature and complex underlying geology of the region, augment Tait's detailed descriptions of every stage of the epic route.
The NC500 was cleverly designed to take in many of the region's most attractive areas: Applecross, Torridon, Ullapool, Assynt, the north coast, Helmsdale and Dunrobin for instance.
Tait has wisely supplemented these with equally detailed diversions around compelling districts which the NC500 necessarily bypasses – the "Lairg and Bonar Bridge Loop", the Black Isle, etc – as well as detailing the departure points for boat trips to uninhabited islands, and vantage points for observing seals, whales and dolphins.
While it includes several of the commercial attractions in remoter areas – such as cafes, bookshops and craft villages – it omits practical information like accommodation options, which are too numerous to include.
A fascinating read, which will prove to be a valuable companion for any traveller – Scottish or foreign – keen to know about sights encountered along the route.