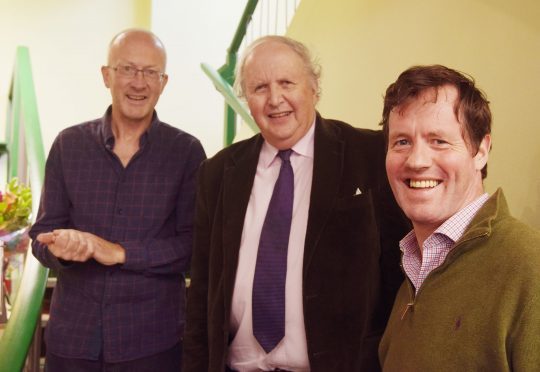 He is better known for his literary links with Botswana and Edinburgh.
But now, author Alexander McColl Smith has added Ardnamurchan to his list of places that inspire his work, with farmer Fergus Andrew Mactavish at the centre of his latest tale.
His story was revealed when Mr McColl Smith, one of the country's most popular writers, visited Fort William yesterday.
The prolific author, who has written more than 100 titles, was in town to open the new Highland Bookshop in the town's High Street.
Mr McColl Smith was welcomed by Kevin Ramage who co-owns the new store with Angus MacDonald from Roshven.
And he told the packed audience at the opening ceremony that the tale of Mactavish was inspired by the local area.
Mr McColl Smith said: "He was a sheep farmer from Ardgour on the peninsula who fell out with the council. So annoyed was he that he decided to betray his country to the Soviet Union.
"He told the Russians he could give them vital information about submarine activity and when the Soviet Embassy got in touch, he produced a copy of the Corran Ferry timetable!"
He explained: "Every Christmas I write little leaflets which I publish myself and Mactavish's story is in one of those."
The 68 year-old knows the Ardnamurchan peninsula well as he has a house in Morvern which he visits often.
"I'm very fond of this part of the world and come here regularly so I can write in peace and quiet.
"I love sailing and this is one of the best places for it."
Mr McColl Smith said that his surroundings have inspired a lot of his books.
He was born in Botswana, the setting for his famous novels featuring the No 1 Ladies Detective Agency, owned by Mma Precious Ramotswe.
His episodic novel, 44 Scotland Street, is set in Edinburgh where he also has a home.
"I've just completed a book for youngsters called the Tobermory School Ship which sets off from this part of the world on a lot of adventures.
"I write more or less every day and like to get up really early to start work.
"If I'm facing a deadline, I can write between 3,000-4,000 words in a day."
The busy author spent time in the store signing copies of his book and giving away leaflets of the tale of the local spy.
Mr Ramage said: "I'm delighted that Mr McColl Smith could come and open the shop. It was a bit of a rush to get everything ready in time, but everything has gone very well and I'm delighted that so many people came along."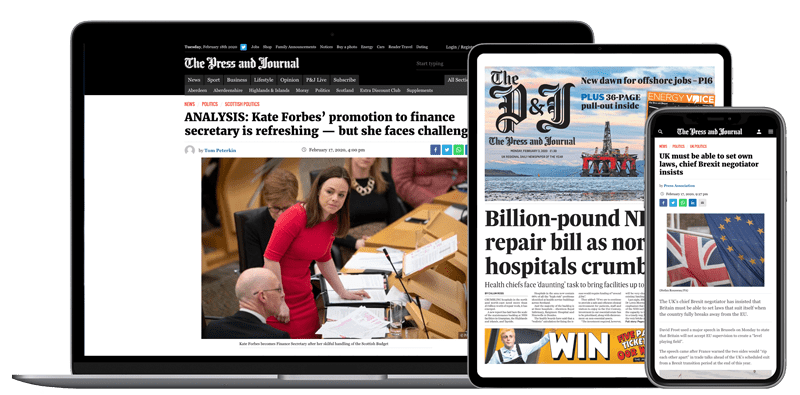 Help support quality local journalism … become a digital subscriber to The Press and Journal
For as little as £5.99 a month you can access all of our content, including Premium articles.
Subscribe