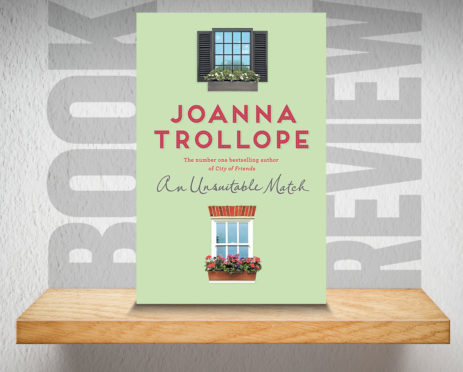 Beloved British writer Joanna Trollope returns in typical aga saga style with An Unsuitable Match.
This latest offering sympathetically explores the desire for a woman of a certain age to rebuild a successful new life for herself post-divorce – but also the realistic baggage that comes along for the ride.
Highly relatable for anyone that's gone through a divorce, or indeed a major mid-life transition, the story revolves around protagonist Rose Woodrowe, who is left humiliated when her doctor husband of decades and father to their three adult children, divorces her for his secret long-term mistress.
Rose retaliates by setting her heart on an exciting new central London life. Investing in a Marylebone pad, she takes on lodgers and returns to freelance work, only to suddenly find herself falling madly in love with Tyler Masson – a gentle and charismatic fellow divorcee. However, Rose and Tyler's children are none too happy with the engagement and seem dedicated to pulling them apart.
As the story unfolds, Rose must decide whether to succumb to the wiles of her family (as she's so often done in the past) or for once in her life, make a decision based on her own needs.
A gentle crowd pleaser, Trollope fans will surely rejoice in her latest offering and revel in its honest depiction of reinvention and self-exploration.