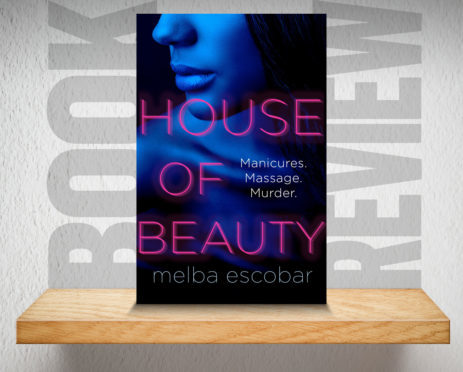 Melba Escobar writes for newspapers in Colombia and his is her first book to be published in English.
An upmarket beauty salon in Bogota links recently-arrived beauty therapist Karen to a cast of characters who cross age, race and social boundaries.
It's a great premise: the intimacy of the treatment cubicle leading to revelations about the death of a schoolgirl, and there are promising moments, as when Karen massages the grieving mother of teenager Sabrina, and in the gradual seduction of a new customer, psychoanalyst Claire, by this 'land of women with dainty manners'.
However, there are also disorientating jumps between narrators and over-long chunks of background information.
Crucial plot points are glanced over or reported only in passing, and the novel's surprise ending, with its strong message about access to justice for the poor and powerless, feels rushed and unsupported.