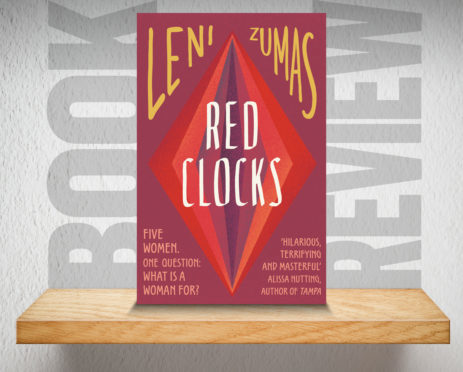 Women leading lives of quiet, and not-so-quiet, desperation are at the heart of Leni Zumas' dystopian novel Red Clocks.
Reminiscent of the nightmarish world of Gilead in Margaret Atwood's The Handmaid's Tale, the book is set in a United States in which abortion is banned and IVF has been made illegal.
Four women from a small Oregon town try to make sense of these new rules and the effects they have on their lives: One sets out on a dangerous journey in the hope of making it across the Canadian border, where abortions are still available, while another longs to have a baby but can't.
And in between, we follow a fifth woman – a 19th-century Arctic explorer from the Faroe Islands – who has her own battles to fight.
Together, the five stories form a deeply touching exploration of women's lives past and future. It's a timely and disturbing tale about motherhood and identity that, despite the grim subject matter, leaves you with hope.