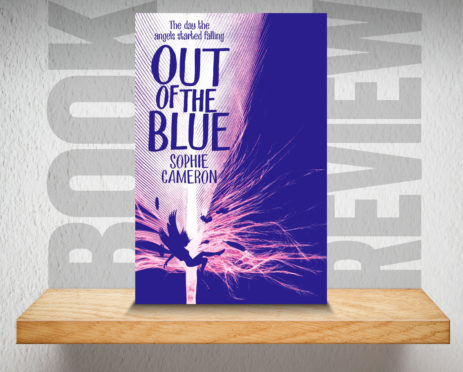 This debut novel from Sophie Cameron is a wonderful, magical tale set against the backdrop of the bustling throng that is the Edinburgh Festival.
For 17-year-old Jaya the world has changed beyond all recognition. In mourning for her mum, and watching her dad deteriorate into a type of madness surrounding a heavenly phenomenon that began two weeks after the sudden death, Jaya doesn't know which way to turn.
Angels are falling from the sky and crashing down to earth. No one knows why. Up until now, none of the celestial beings have survived, but then one falls at her feet and is still alive.
Out Of The Blue deals with loss, finding out who you are as you grow as a person, and how love can come in any shape.
This story of self-discovery and forgiveness taps into dystopia without losing its modern heartbeat.