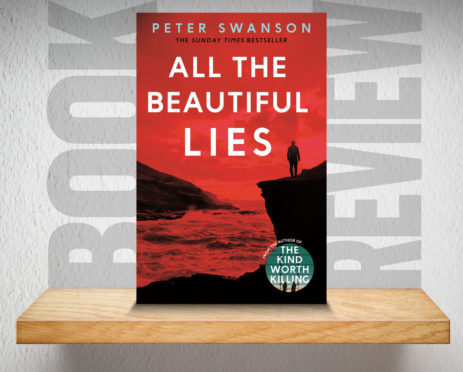 What a compelling exercise in storytelling.
Part crime novel, part psychological thriller, All The Beautiful Lies rests on a clever narrative trick.
As he is about to graduate, Harry is called home to Maine by his step-mother, Alice, following the death of his father on a clifftop walk.
A sad but simple domestic set-up so far, yet from this, Peter Swanson loops skeins of deceit and trickery. By dividing his story into a 'then' and 'now' narrative, he creates great tension and springs a few good surprises.
As Harry slowly begins to suspect Alice, who, being so much younger than his father, may not be all she seems, her story strand shows the beautiful and deadly lies woven through her past, indeed her whole being.
A fantastic read – and so much more rewarding for Swanson's decision not to follow an A-B narrative line.