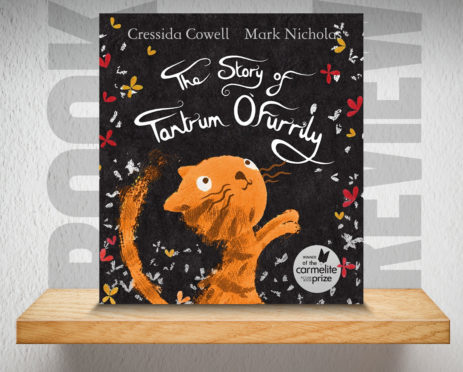 Cressida Cowell is best known for her How To Be A Dragon series, aimed at 8-11-year-olds, but The Story Of Tantrum O'Furrily is a picture book, suitable for younger readers and bedtime stories.
In fact, it's a bedtime story within a bedtime story, and sees a stray cat called Tantrum O'Furrily tell her three hungry kittens a tall tale before they settle down to their night time milk.
It concerns Smallpaw, a kitten whose owner has explained that stray cats are bad cats, but Smallpaw finds herself inching out of the cat flap by night, alone, anyway.
It's a book about courage, having the temerity to explore and being brave enough to 'write your own story'.
Mark Nicholas' award-winning illustrations (the book is a Carmelite Prize-winner) are suitably atmospheric – especially his windswept trees – and largely monochrome, with just the occasional flash of marmalade-orange cat, and blood-red fox, the latter of whom, with a sharp nose and steely eyes, is particularly sinister.
Although the message is a little twee at times, Cowell and Nicholas together deliver it rather powerfully.