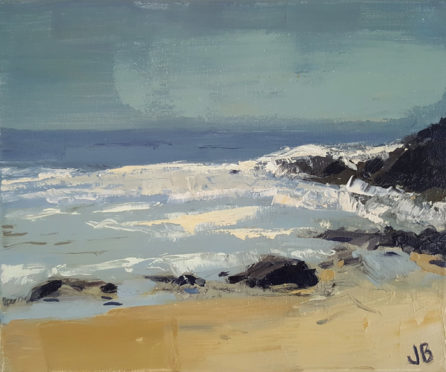 The 8th Aberdeen Art Fair takes place from the 7th to the 9th September this year, once again taking place at the city's iconic Beach Ballroom, look out for the AAF 2 for 1 offer on www.facebook.com/abdnartfair/
Lined up for this year are an exciting new range of exhibitors including Arteries Gallery, Dancing Light Gallery, Tina Boswell Art, Heart of Glass, Ron Lawson and many more galleries and artists from across Scotland and the UK including household names, celebrity artists, award winning local creatives and a wonderful selection of new and emerging artists.
Visitors can expect to see a wide range of new exciting work fresh to the North East of Scotland and with prices now from £50 to £30,000 and over we aim to offer something for every taste and budget.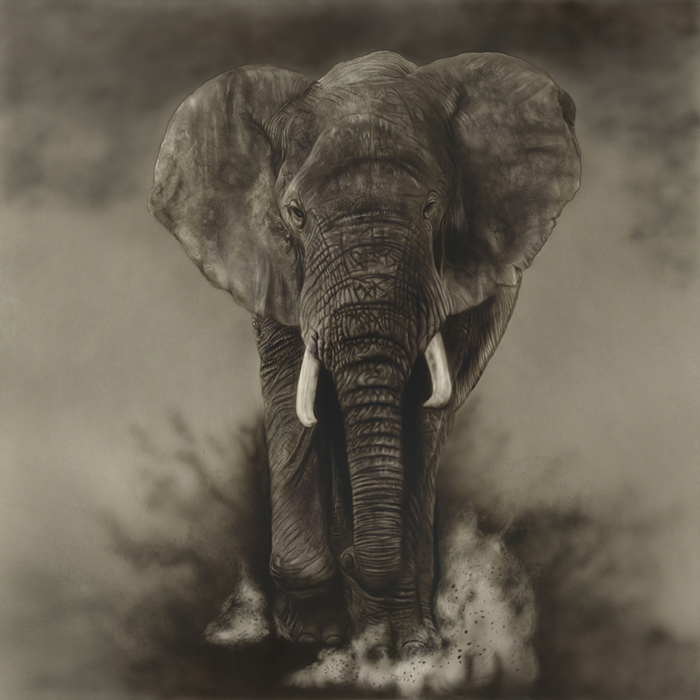 Gerry Muldoon of organisers GM Events commented, "I am delighted that TAQA will again be supporting what has become a regular fixture on the north east's cultural calendar and also that we will be returning to the Beach Ballroom which has been our home for the past two years.
"Like any responsible organisation, we are constantly looking at ways to reduce the toll on the environment and plastic is, of course, one of the major contributors to the burning of fossil fuels, the cutting down of trees and, in cases, the use of unfair labour practices.
"Reusable bags save both flora and fauna and help cut down on the emission of dangerous greenhouse gases.
"New for this year, on the stage we will have a performance and demonstration area curated by Peacock Visual Arts."
The Robertson Fine Art stand will feature work by the Fife based Scottish wildlife artist Gordon Corrins, whose paintings have proven extremely popular at the event in previous years.
The artist himself is more than delighted to combine his lifelong interests of painting and animals. "I've always had a passionate interest in wildlife, conservation and painting both here and around the world and wanted to get involved in raising awareness of not only endangered species but also animal cruelty and mistreatment. This has led to me giving paintings or prints to animal charities and worthy causes to raise funds."
Also exhibiting at the Beach Ballroom is Jane Bradford, who runs Jane Bradford Art out of her Newburgh, Aberdeenshire studio.
Born and raised in Peterhead, Jane studied Drawing and Painting at Edinburgh College of Art and after graduating went on to complete an MA in European Fine Art in Winchester and Barcelona before returning to live and work in the North East of Scotland.
And Jane is heavily involved in her local community. "Since graduating I have worked on many art projects including being artist-in-residence at Peterhead Power Station and Peterhead Academy, teaching art to children and adults in further education, museum and school settings, and working on public art projects in Peterhead and Newburgh, where I now live.
"Newburgh of course sits on the estuary of the river Ythan and has an extensive dunes system and a windswept beach with lots of seals and birds. I am inspired by the coast and especially the coast around Newburgh. I love using colour and expressive brush/drawing marks to make my version of the sea and landscapes of North East Scotland."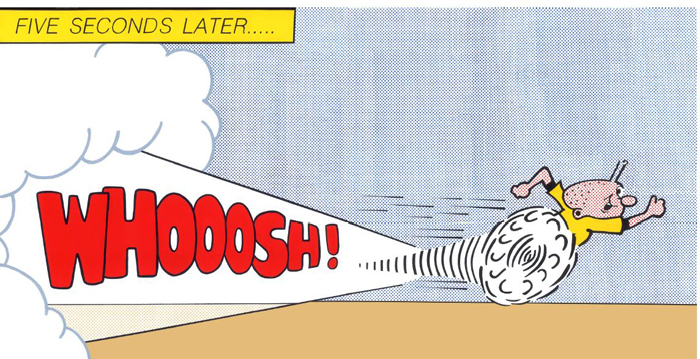 Another star attraction on the Subversion Gallery Stand is bound to be a new collection of artworks celebrating the 80th anniversary of the Beano drawn by musician turned artist Horace Panter.
The former Specials bass player outlines how the commission came about. "The Beano approached me and asked if I wanted to the 80th birthday celebration characters and I nearly snapped their arm off as I have loved the Beano since I was a kid.
"I'm also heavily influenced by 60's pop art so when I suggested I could combine the two, they thought that was a good idea. So inspired by the likes of Andy Warhol, Roy Lichtenstein and David Hockney, we can now see Dennis the Menace & Gnasher, Lord Snooty, Billy Whizz, Minnie the Minx and the Bash Street Kids in a completely different light in these brand new artworks, that fondly and irreverently reference pop art classics!"
The opening times are as follows – Friday 7th September 6 pm – 9 pm (advance tickets only); Saturday 8th September 10 am – 5.30 pm; Sunday 9th September 10 am – 5 pm.
Entrance fees on the Saturday and Sunday will be just £4 per adult with concessions at £3 and children under 15 free of charge (must be accompanied by an adult). For further information, including a full list of exhibitors, visit www.aberdeenartfair.co.uk; www.facebook.com/abdnartfair/ Twitter #aberdeenartfair , Instagram @aberdeenartfair