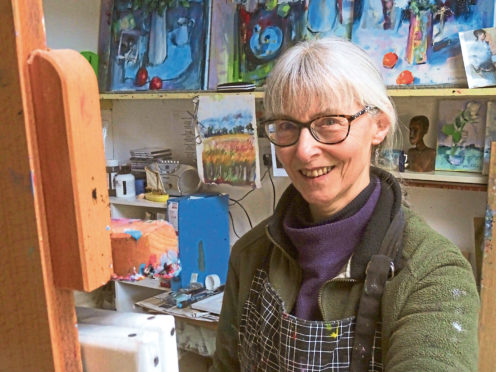 Art has always been a part of Jennifer Mackenzie's life.
Originally from Coatbridge in Lanarkshire, Jennifer spent every spare moment of her younger days painting and drawing before enrolling at Glasgow School of Art in the late 1960s.
"I studied for a diploma in drawing and painting," the 68-year-old said. "There were no degrees in art to be had in those days."
But far from becoming a fully fledged professional artist when she graduated, Jennifer's practical side took over.
"It wasn't considered financially viable to try to pursue a career as an artist," she continued.
"So, I went into teacher training as a fallback option – and that's where I've been ever since."
A job opportunity took her north to Inverness nearly 40 years ago, and Jennifer found that she was at home with the quiet peace of the Highlands.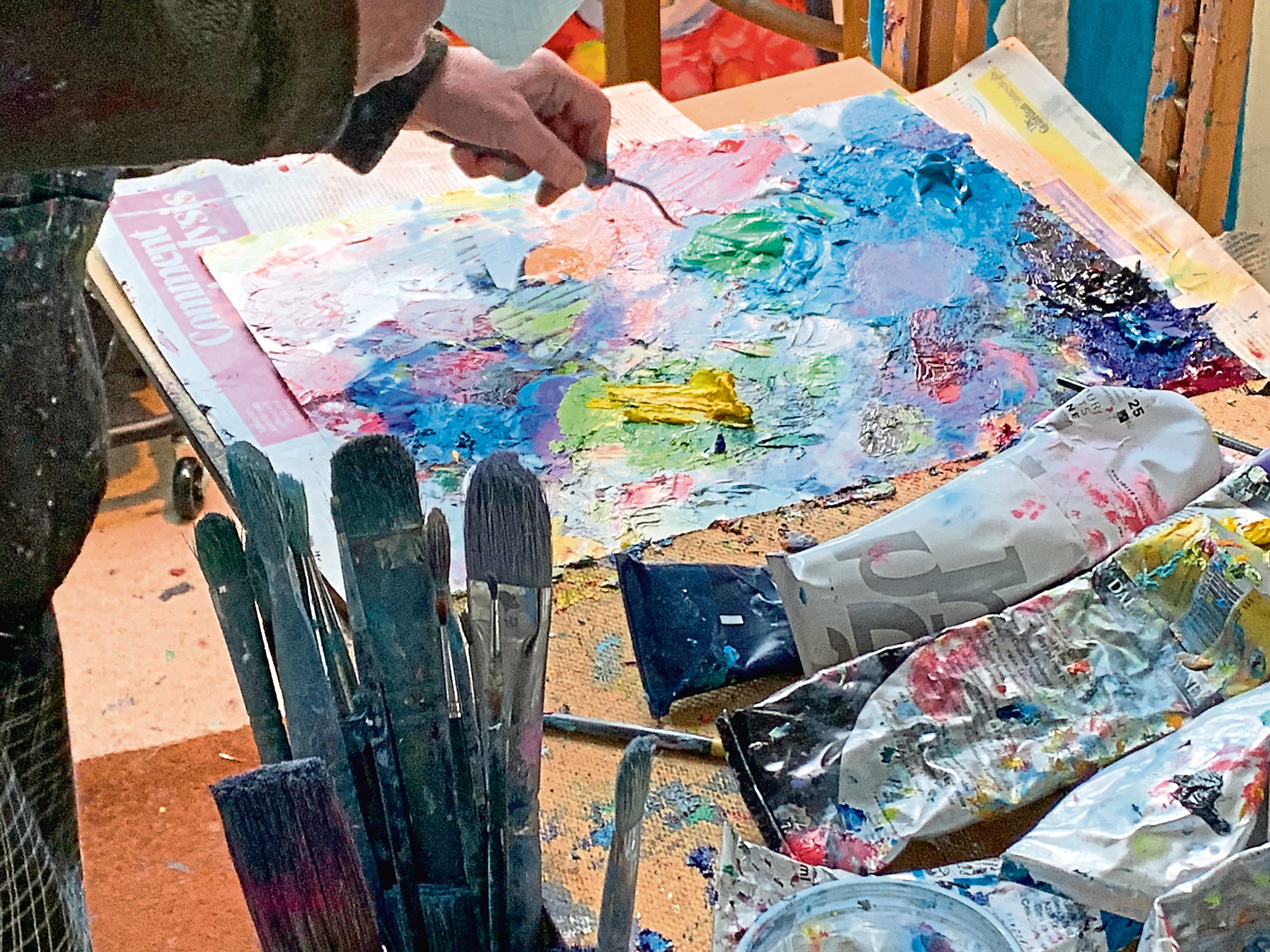 A further move saw Jennifer and her husband arrive in Golspie, where they chose an idyllic spot near the beach to raise their three children.
"Try finding the time to do any sort of art when you're juggling a demanding teaching career and bringing up three kids," she laughed.
"Teaching commanded a lot of my creative energy, while running a household took up the rest of my time.
"I really only got the opportunity to work on any of my own art during the summer holidays.
"It wasn't until I took early retirement a few years ago that I've been able to start really focusing on what I enjoy.
"Being away from the easel for so long meant that it took a while to gain confidence again, but I'm finally there."
Painting in a studio outhouse at the bottom of her garden, Jennifer uses oils to create what she describes as a "loose and spontaneous" style.
"I'm absolutely not someone who plans everything out to the last detail," she said.
"Often I have an idea and begin by throwing a load of colour on, then work from a mess backwards, if you will.
"I don't get too stuck into the detail at the beginning, it has to take shape first."
Despite living in a beautiful part of the world, Jennifer confesses to not painting landscapes very often.
Instead, she focuses on smaller scenes, like peeking over a wall in winter or oyster catchers roaming the beach.
"Mostly though, I'm someone who likes old things," Jennifer said.
"I love to collect unique little bits and pieces, mostly old ceramics, and in particular, things like jugs and bowls.
"I fill them with flowers and set up a scene in front of me to paint."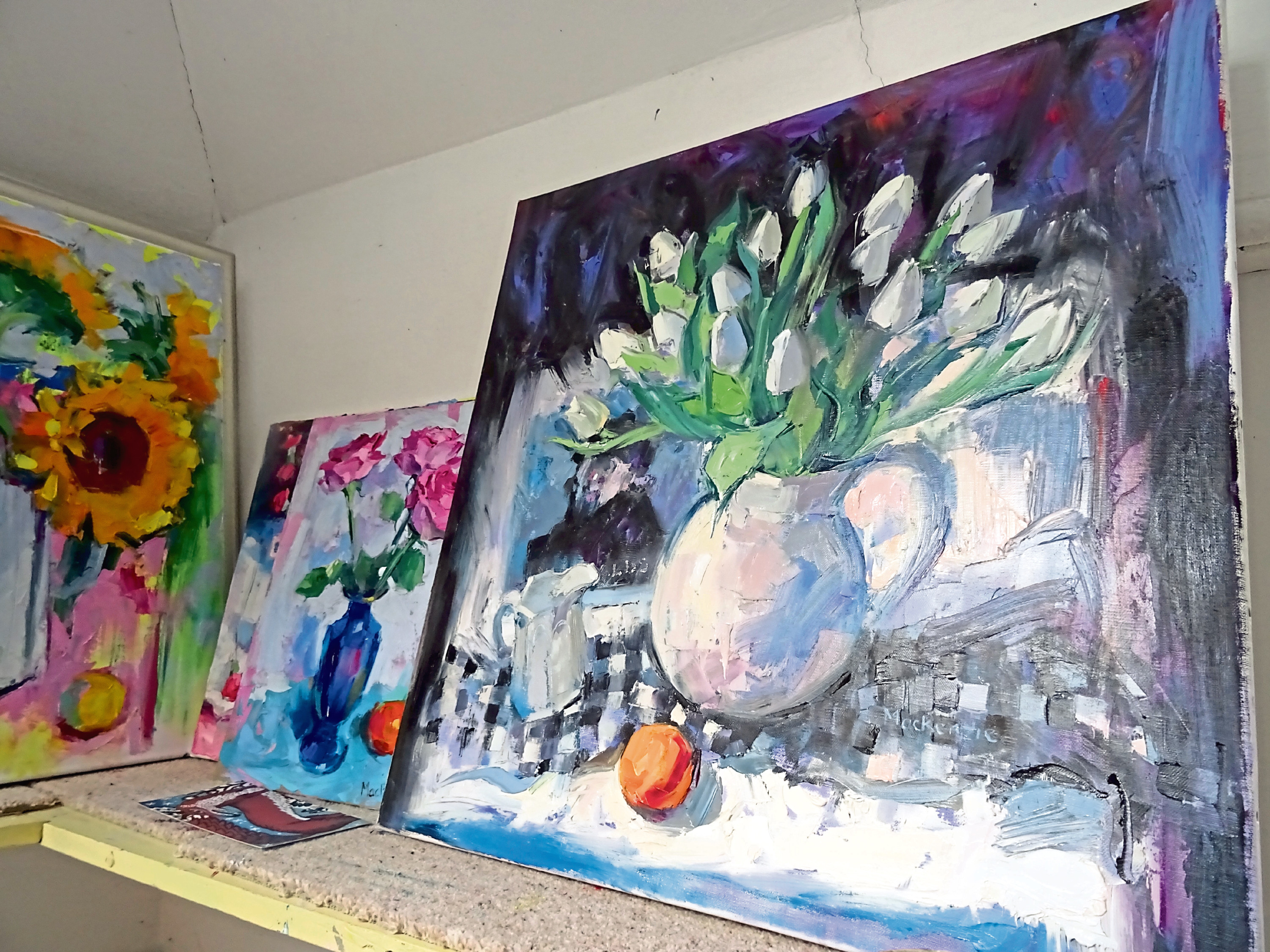 A common theme with Jennifer's work is colour.
All of her paintings are filled with vibrant, warm strokes which are often applied with a palette knife.
"I love to show what colour can do," Jennifer said.
"Even a monochromatic scene can be done in the right way."
Having now built up a significant catalogue of work, Jennifer's first solo exhibition will launch this weekend at Gallery Heinzel on Thistle Street in Aberdeen.
"I can't wait to see the display come together," said Jennifer.
"And it will be great to meet people who are interested in my work and hear what they have to say."
The exhibition at Gallery Heinzel in Aberdeen opens on Saturday March 9 and runs until April 20. Jennifer will be in attendance this weekend to meet guests and guide them through the display. For more details, visit www.galleryheinzel.com