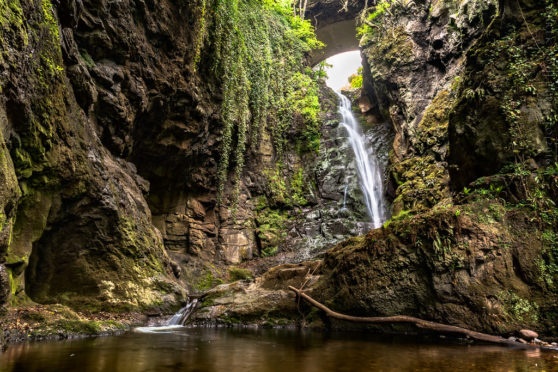 She was the north-east woman who murdered a king.
Then, after being tracked down and trapped by her royal adversaries, she leapt from a waterfall in Aberdeenshire to her doom more than 1,000 years ago.
It's a haunting reminder of Scotland's often bloody history and now, a new novel from Scottish author Sandra Ireland harks back to that infamous incident.
The inspiration for The Unmaking of Ellie Rook came from the story of ninth-century Finella of the Mearns, who murdered Kenneth II to avenge the death of her son.
She was pursued by the king's guards and eventually, after being cornered, jumped into the abyss in a final attempt to avoid capture.
The place where she died is still called the Den of Finella, an atmospheric 65ft waterfall at St Cyrus in Aberdeenshire.
Mrs Ireland, who lives in Carnoustie, was spurred to update the legend of Finella by conversations she had with friend and fellow writer, Kerry Fleming, and the striking work of local artist Sheila Macfarlane.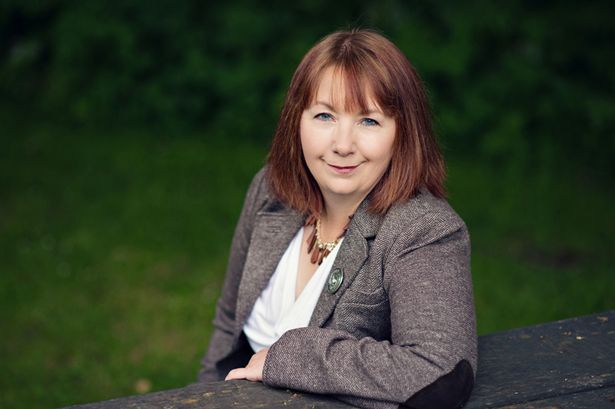 The latter's two large linocuts are in the permanent collection of Aberdeen Art Gallery. Standing more than eight feet high, they depict Finella flinging herself from the falls.
Mrs Ireland said: "I knew that I wanted to write about strong women, but from personal  experience, I understand how difficult it can be to summon up courage.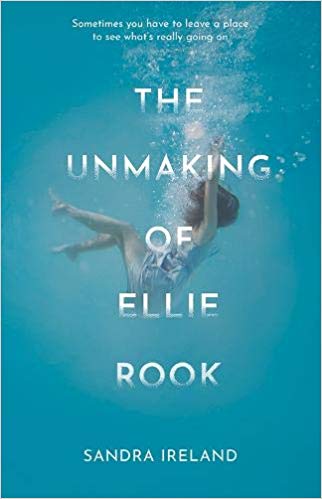 "As often happens, a perfect storm of ideas occurred. Kerry Fleming showed me a YouTube clip about the Den of Finella, because she knew I was looking for a local myth to 'hang' my story on.
"A visit to the waterfall confirmed this was exactly the landscape I was looking for, and the warrior Finella was just the woman.
"I had such a clear image of her, driven to make an impossible choice at the top of the waterfall; to be killed by the king's men or jump to certain death. I wanted to say something about the lives of women who feel that they have no choice."
The Unmaking of Ellie Rook is published by Polygon on July 11.