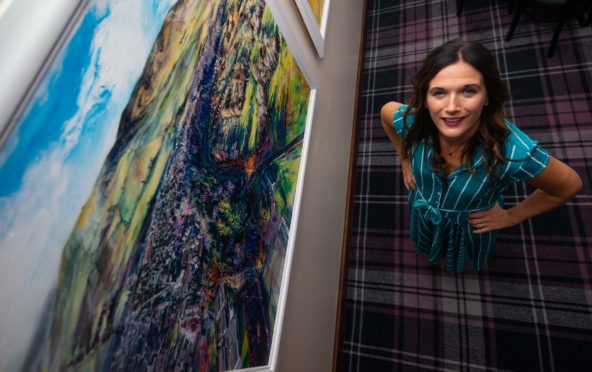 A Gray's School of Art graduate has chosen Huntly as the inspiration for her latest work.
Donna Irvine launched her latest art exhibition entitled 'Paint the Town' last night, at the Bank Cafe and Restaurant in the Square, Huntly.
The pieces are inspired by drone footage of Huntly and the surrounding area, and Mrs Irvine used collage, text, inks, acrylic paint and glaze mediums to create the final pieces.
She said: "My husband, Dave, and I went to dinner at The Bank Cafe and Restaurant and I noticed what a great space it had for displaying artwork.
"I woke the next day with an idea for the five very large blank canvases gathering dust in my art studio; I would paint Huntly from above, treat it like a portrait, incorporating our local newspaper and Doric poetry by the late Margaret Grant, to give my paintings an unique flavour of our small town and to celebrate its history and beauty."
Dozens of people attended the launch last night to view the artwork.
Fiona JD Pearson, managing director of The Bank Cafe & Restaurant added: "We are delighted to host Donna's latest exhibition and hope as many people as possible have the opportunity to view this very talented local artist's fantastic works of art".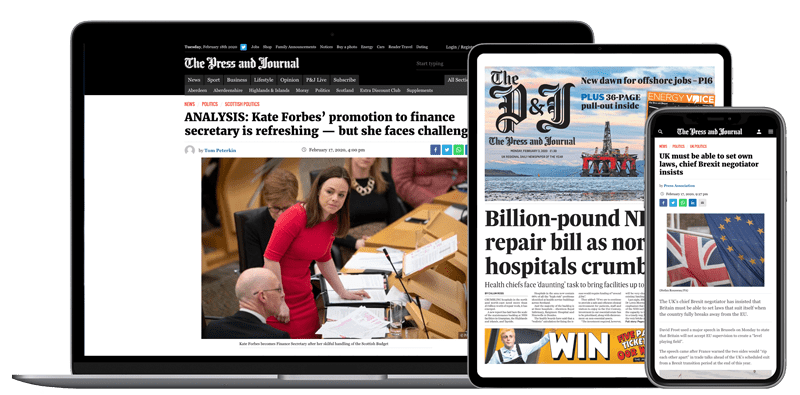 Help support quality local journalism … become a digital subscriber to The Press and Journal
For as little as £5.99 a month you can access all of our content, including Premium articles.
Subscribe