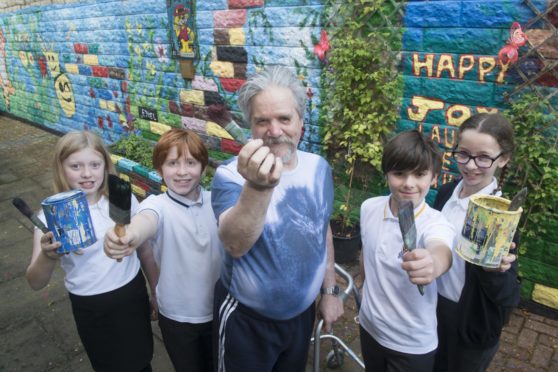 A giant wall has been transformed into a riot of colour after primary school pupils from Culter School in Peterculter teamed up with an artistic resident from Eastleigh Care Home.
In the last year, students from primary six have been working with artist David Donaghey to create the colourful tableau at the care home as part of the Junior Award Scheme Scotland (JASS).
The award is accredited and supports children in the transition between primary and secondary education by developing skills and working with the wider local community.
Every pupil who took part in the feature wall was able to express their own creativity and draw their own designs.
With the help of Mr Donaghey, they were allowed the opportunity to bring their designs to life on the care home wall.
The artist, who has been painting since his schooldays and has around a hundred of his own paintings in his room, said: "It was different and really nice.
"I'd certainly like to do it again if we can find another wall."
A plaque commemorating the group's achievement was purchased by the care home and has now taken pride of place on the mural.
Aberdeen City Council's education operational delivery convener, John Wheeler, said: "I'd like to congratulate both the pupils at Culter School, David and the staff and management at Eastleigh Care Home not only on their wonderful artistic achievement but also on a great piece of partnership working.
"The artistic mural will now be a part of each of the residents' lives for years to come and shows off how young and old can come together to create such a colourful tableau."
Mandy Castleman, health and wellbeing coordinator at the home, said: "We would like to thank our resident painter, for collaborating on the garden arts project and for providing so much colour to our outdoor space.
"Projects like this build up great links with the local community and we hope that this project will be one of many with Culter School".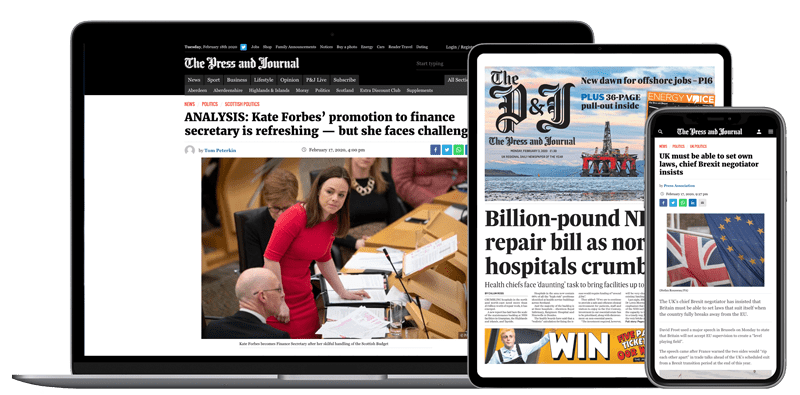 Help support quality local journalism … become a digital subscriber to The Press and Journal
For as little as £5.99 a month you can access all of our content, including Premium articles.
Subscribe