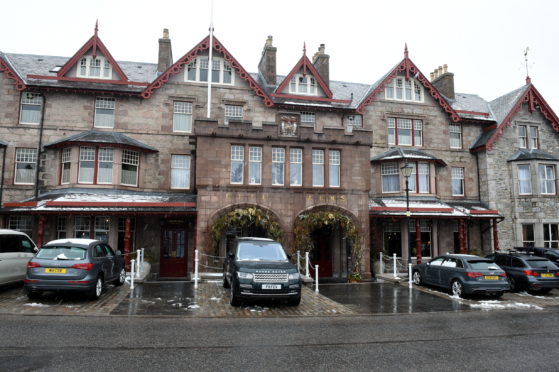 Over the weekend, Braemar will host a stellar cast of names from the world of fashion, led by Justine Picardie, editor-in-chief of Harper's Bazaar.
Justine will be joined by Scottish fashion designer Christopher Kane and Oriole Cullen, curator of fashion and textiles at the V&A, as well as Edinburgh textile designer Araminta Campbell, who designed the tartan and tweed for The Fife Arms.
In a series of conversations taking place on Saturday and Sunday, the speakers will explore the extraordinary connections between Scotland, the village of Braemar, Harper's Bazaar and The Fife Arms.
Over the weekend, the programme of talks will celebrate these local and international connections, whilst also exploring the wider connection between Scotland and fashion.
Here is the list in full:
Saturday, November 9:  Braemar Village Hall
SOLD OUT 11-12.30 pm – Fashion, The Fife Arms and Frances Farquharson
Justine Picardie and Oriole Cullen in conversation, followed by audience Q&A. The pair will discuss the pivotal role played by Frances Farquharson in bringing haute couture to the Highlands.
SOLD OUT 4pm – 5.30pm – The Highlands and Haute Couture: How Fashion and Scotland Inspire
Christopher Kane, Justine Picardie and Oriole Cullen in conversation, followed by audience Q&A.  From Elsa Schiaparelli to Coco Chanel and Christian Dior, Scotland has long been a source of inspiration for creative visionaries. Scotland's most celebrated fashion designer joins the expert panel to discuss the enduring influence of his country on his work.
Sunday, November 10:  Braemar Village Hall
12pm – Tartan, Textiles and Scotland's enduring influence on Fashion and Design
Araminta Campbell, textile designer, Mhairi Maxwell, Assistant Curator, the V&A Dundee and special guests in conversation, followed by audience Q&A.
Aberdeenshire-born textile designer, Araminta Campbell, and Mhairi Maxwell will discuss the pivotal role of Scottish textiles in the fashion world.
Araminta Campbell is the founder of an innovative Edinburgh-based textiles and design company, which produces a collection of handwoven accessories, an interiors line and offers an exclusive custom tweed and tartan service.
She designed the tartan and tweed for The Fife Arms, used through the hotel and for the staff uniforms.  Araminta has deep connections to the Scottish Highlands, as she was born and bought up on the Altries estate in Royal Deeside.  Braemar and the Cairngorms landscape provide much of the inspiration behind her designs.
Mhairi Maxwell is the curator of the current exhibition at the V&A Dundee, 'Studio Nicholas Daley' which recreates the studio of one of the UK's most exciting young menswear designers. The exhibition explores his Scottish-Jamaican roots and the creative process behind his work.
Tickets for the talks are £6 each. Contact: www.thefifearms.com/fashion-weekend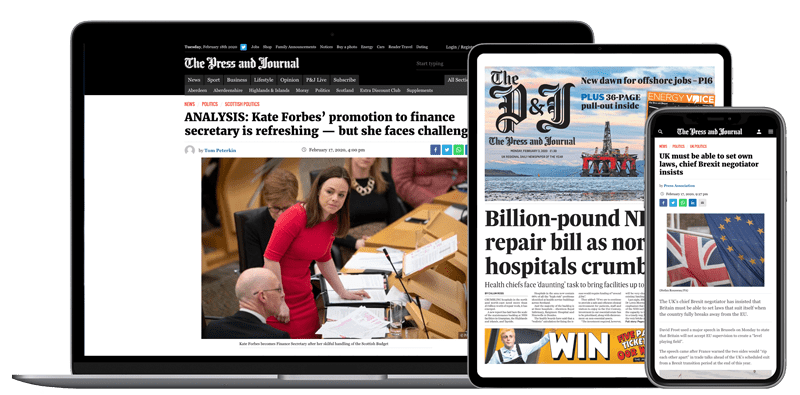 Help support quality local journalism … become a digital subscriber to The Press and Journal
For as little as £5.99 a month you can access all of our content, including Premium articles.
Subscribe