 Published by Ebury
Following the massive success of Caitlin Moran's bestselling memoir and feminist call-to-arms How To Be A Woman in 2011, Caitlin Moran has now penned her debut novel on a subject which will seem instantly familiar to her fans.
It's a rites-of-passage tale set in the 1990s narrated by its central character Johanna Morrigan, a 14-year-old gobby, fat teenager growing up in a working class family on a Wolverhampton council estate with four siblings and a rock musician father who is still chasing the dream.
Readers of Moran's previous writings will recognise the connection – Moran herself grew up on a Wolverhampton council estate, the eldest of eight children, her father an Irish-Catholic one-time rock musician.
As Johanna's hormones rage, she's constantly pre-occupied with losing her virginity and soon reinvents herself as would-be hard-drinking, eyeliner-heavy music journalist Dolly Wilde, who's eager to hang out with cool band members at gigs, falls in love with a rock star and goes for shock tactics to fit in with the male editorial team on the music paper, with hilarious consequences.
It's raunchy and rude and there are whole chapters devoted to the type of sexual thoughts and practices which inhabit the lives of many women – imagine an evening with your girlfriends when you discuss the funny side of your sex life over a few bottles of wine and you're on the right track – as Dolly learns life lessons through a succession of men she encounters, her naivety and gutsiness are displayed in equal measure with startling honesty and humour.
While Moran's sharp observations on the issues of class and teenage sexuality are added to the mix, there's also loads of swearing and some pretty graphic sex scenes told with eyebrow-raising frankness. Not one to recommend to your granny, but laugh-out -loud funny.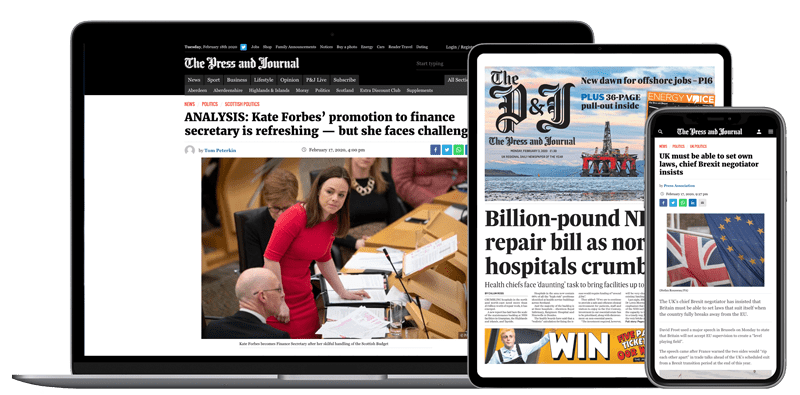 Help support quality local journalism … become a digital subscriber to The Press and Journal
For as little as £5.99 a month you can access all of our content, including Premium articles.
Subscribe