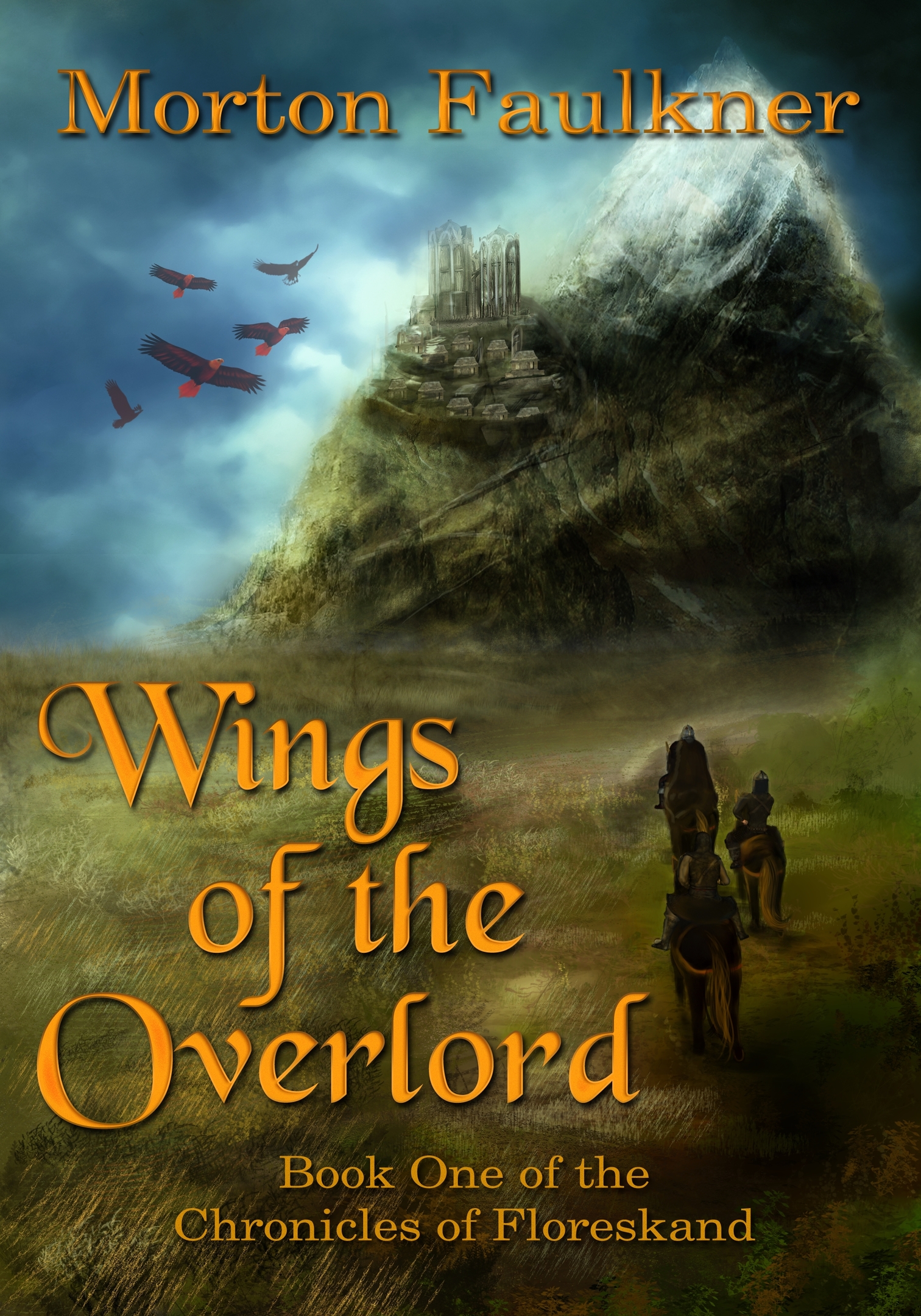 t's been 50 years in the making, but Inverness martial artist,
Gordon Faulkner, is finally ready to launch his fantasy epic
on the world, writes Andrew Youngson.
It's safe to call Game of Thrones a phenomenon. The George R. R. Martin book series and its TV adaptation have gripped the world in a fiery frenzy of fandom, marking the franchise as today's shining pinnacle of the fantasy genre.
But what's new about this story? The swords, the sorcery, the honour and corruption – all have been staple ingredients of the genre for years. So why is this series so popular now?
"I think it's down to films," said Inverness local Gordon Faulkner.
"You used to get Greek mythology films, with stop motion, but people didn't really take them seriously.
But with Star Wars, I think that started to change people's perception. They saw that you can have deeper meanings in science fiction and fantasy."
The strength of a good fantasy storyline has never been underestimated by Gordon.
In fact, such is his level of expertise in the matter, he is on the cusp of publishing the first book in his own fictional epic – The Chronicles of Floreskand. And if it's everything it's cracked up to be, it may well one day knock Mr Martin's book off its 'Throne'.
CREATING FANTASY WORLDS
Gordon's journey to building his own fantasy empire isn't a recent flight of fancy. It has been 50 years in the making, and has been deeply influenced by what he calls the three major phases of his life – his childhood, his career in the military, and his current position as a Daoist arts practitioner and teacher.
Born in Leeds in the early 1950s, Gordon was a poorly youngster, bed-ridden with rheumatic fever for the majority of his years between the ages of nine and 14. During one particularly bad bout of the inflammatory disease, he wasn't even able to sit up in bed.
Unlike other boys his age who would have been outside running around in the fresh air, Gordon was forced to find other ways to entertain himself.
"The only thing I could do in those days was read. It was the only activity that allowed me to pass the time. And so I became, and still am, an avid reader," he said.
Everything from novels to dictionaries and encyclopaedias, Gordon read with an omnivorous appetite. His creativity, however, properly flourished when books weren't in his grasp.
"The only thing when I wasn't reading that I could do to pass the time was create my own world. Creating fantasy worlds was a by-product of being strapped to a hospital bed.
"Over the years I became quite fascinated by creating an entirely different landscape and then I found that, in my head, I was creating stories to fit those landscapes," he said.
And so Floreskand was born – a sprawling land where myth, mystery and magic reign. Tortured heroes, treacherous quests and magical beings started spilling out of Gordon's imagination, and they haven't stopped doing so to this day.
There was a slight snag though – he wasn't too keen on writing.
"So it was more a matter of creating the stories by taking notes. I told myself that when I retired, this was what I was going to do: write this stuff," he added.
I'VE CREATED 3,500 YEARS OF HISTORY
Over 10 years, Gordon was convinced to reconsider his retirement plan. By this time he had begun his career in the Royal Air Force as an airframe technician and was stationed in Malta.
His Floreskand mythology-building had followed him into his adulthood, and his notes and plot lines had grown to prodigious proportions.
In 1972, he had taken an interest in martial arts – a hobby which would also spark a lifelong journey of its own – and had started taking Kung Fu classes which were open to military personnel.
It was during those classes that he met Nik Morton, a Navy officer and budding writer who would ultimately join Gordon on his Floreskandian quest.
"I happened to mention these plans and (Nik) asked to look at some of the material. He said, 'This is great. But instead of waiting until you retire, how about I write them?'"
And thus Morton Faulkner came into being – a balanced co-authorship combining the 'Yin' of Nik's creative writing skills, and the 'Yang' of Gordon's epic story lines, fully-realised characters and in-depth mythology.
Over the 30 years since, the pair have continuously developed the plots, and sparked ideas off each other to the point where, today, a vast epic has been mapped out.
"I've created 3,500 years of history – a complete history of this mythical country," said Gordon, with a note of glee in his voice.
"And the country itself has a couple dozen main cities, and I've lists of kings and queens covering that whole period of time. Basically everything, from currency, to religions, and all manner of things."
Having worked down to even the level of detailed city street maps, Gordon understands that some people – including his wife of 41 years, Maria, their two children and six grandchildren – may consider his hobby somewhat obsessive.
As he sees it, this detail-orientated approach springs from the way his mind has developed from his early days devouring encyclopaedias, right through to his service in the RAF.
"Being an engineer, I find that I need a framework to work in," he explained.
"By creating a set timetable of history, that gives me a framework in which to put the stories. That gives me some consistency, by stopping me from becoming ludicrous or creating something that contradicts something else."
A FIVE-BOOK DEAL
There's an important question to ask at this juncture: why, if the Morton Faulkner duo have been working on these stories for 30 years, is it only now being published?
Gordon reiterated that there simply wasn't the appetite for the fantasy genre as there is now.
Sure, the likes of Tolkien and Brooks enjoyed success among ardent followers, but there wasn't the mass appeal which was unleashed in the dawn of the contemporary blockbuster movie.
"Forty years ago, Game of Thrones was non-existent. Over the last 40 years, we've had a lot of near-misses where publishers have said yes, but then subsequently changed their minds," Gordon said.
And so now is the ideal time for the Chronicles of Floreskand to be launched to the world. Knox Robinson Publishing has signed the writers up to a five-book deal, covering a five-year period of civil war in Floreskand's history. As you can imagine, though, there's plenty more material should the initial series be a hit.
When the first book in the series, Wings of the Overlord, hits the stands in September, it will mark a milestone in the authors' partnership. Remarkably, it will also be the first time Gordon and Nik – who now lives in Alicante – have seen each other in the flesh in 30 years, their writing process having been played out via correspondence in the main.
Gordon noted that there are some strong similarities between George R. R. Martin tales and his own, but rather than being concerned by it, he thinks it will add to the series' appeal. Fantasy fans, he noted, are always looking for "the next big thing". Plus there's the fact his stories have been longer in the making.
"You can see similarities with certain aspects of Game of Thrones, and some people will say it's a copy, but we wrote ours a long time before," he reasoned.
TOOK AWAY MY FEAR OF DEATH
Something which adds extra richness and uniqueness to the Floreskand stories is Gordon's philosophy on life. A major component of this is his work as a Daoist arts practitioner and teacher – something which grew from a hobby to a career and passion.
From the early days of learning Kung Fu, Gordon began training members of all military branches.
This led to his learning further branches of Oriental arts, from Tai Chi, to Qigong meditation and Chinese massage, all of which he practises and teaches as director and principal instructor of the Chanquanshu School of Daoist Arts, leading classes throughout north and north-east Scotland.
His interest in the Daoist arts has led him to teach throughout Europe, as well as make many pilgrimages to China where he has now been bestowed the honourable title of 'You Lisu' as a disciple of Master You Xuande, the 14th generation Grandmaster of Wudang boxing.
"Having studied Chinese history and culture, I find that influences me a bit. Because Oriental culture is so different from our own, that gives me an entirely different way of viewing things," he explained.
One of the ways this is expressed is in the themes of honour and duty to one's country which are present throughout the Floreskand stories.
These are especially prevalent as they also link to the values Gordon adopted during his 22 years of military service, particularly during bleak and uncertain years of the Cold War.
Another expression of this are his thoughts on death. From his time as a desperately ill youngster, to his years in the military, and now in his meditative stance on longevity which has risen from his Oriental tutelage, Gordon said he is at one with the idea of dying. It's a trait which he is proud to have imbued in some of his characters.
"In the Cold War, I was always assuming that everyone was going to die. It was just a question of how you were going to die.
Just as long as it was dying for the right thing. Not everybody I served with thought that way, but for me it was the old 'Queen and Country' thing." he said.
"But the airforce really is the thing that took away my fear of death," he added.
"When the siren goes for a war game – not that we ever knew it was a game at the time – your life expectancy is about 72 hours. So when you have done that enough times, you stop worrying about dying."
Wings of the Overlord, Book One of The Chronicles of Floreskand, written by Morton Faulkner, will be released in hardback by Knox Robinson Publishing on Tuesday, September 9.
Gordon Faulkner will be at a book signing at Waterstone's Inverness on Saturday, September 13.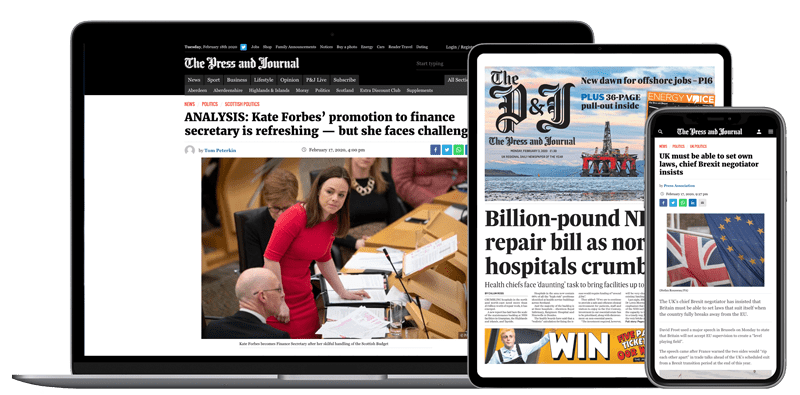 Help support quality local journalism … become a digital subscriber to The Press and Journal
For as little as £5.99 a month you can access all of our content, including Premium articles.
Subscribe