 Published by Freight Books
Although he lives in Japan with his Japanese wife, author Iain Maloney was born and brought up in Aberdeen.
For his debut novel, a bittersweet look at the experience of a generation of young men who trained for war, but never fought, he drew inspiration from his own family.
First Time Solo is about a young Aberdeenshire farmer's son who leaves home to join the RAF in 1943 and is based on the life of Iain's grandfather, Tom Foubister who was born in Peterhead 1923 and still lives in the North-east.
Tom was demobbed two years later having never seen combat and without being assigned to a squadron.
The book follows the highs and lows of Jack Devine, who dreams of becoming a pilot, breaking hearts and returning home a hero.
The realities of training are very different, with boredom, bullying and casual violence the norm.
Drawn together by a love of jazz music, Jack makes friends with Terry, a worldly Welshman dabbling in the black market, Joe, a fellow Scot and aggressive anti-fascist, as well as the public school educated Clive.
When a fellow pilot dies in a suspicious flying accident, another in the group is suspected of murder.
Jack has to juggle the demands of pilot training, cope with the war and the ever-present danger that's creeping closer to home.
Tackling issues of friendship, loyalty, ambition and revenge, for a debut novel it makes an engrossing read.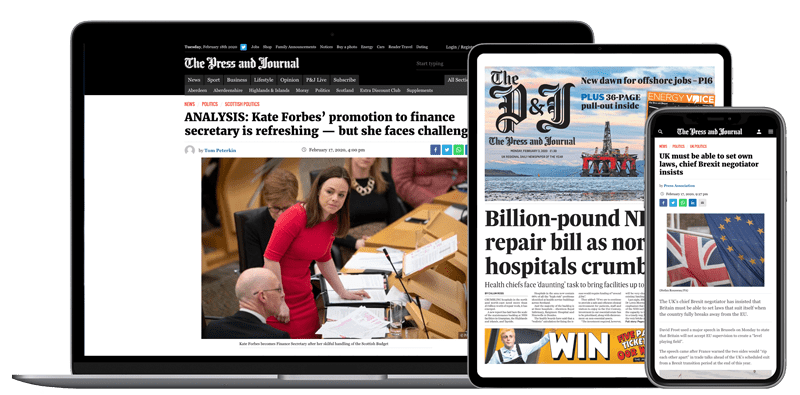 Help support quality local journalism … become a digital subscriber to The Press and Journal
For as little as £5.99 a month you can access all of our content, including Premium articles.
Subscribe