 Published by Harvill Secker
It's been three years since Haruki Murakami's last novel, the epic IQ84, and fans of the celebrated Japanese author have been eagerly awaiting his next work, with the number of pre-orders surpassing his last novel. Unlike the hefty two-part IQ84, Colorless Tsukuru Tazaki And His Years Of Pilgrimage comes in at under 300 pages. Like his previous novels, his latest offering tackles the Kafka-esque theme of loneliness and alienation, perhaps more directly than before.
The storyline, which has been kept tightly under wraps, follows 36-year-old lone train station designer Tsukuru Tazaki, who decides to embark on a journey to discover why his four best friends at school suddenly cut him off during his college years without any reason, with the help of new friend Sara Kimoto.
Without revealing too much, Tazaki often felt "colourless" and like an "empty vessel" among his four best friends at school, as their names all contained a colour. The two boys' last names were Akamatsu (red pine) and Oumi (blue sea), while the girls' surnames were Shirane (white root) and Kurono (black field).
Fans of the 65-year-old's bizarre works such as The Wind-Up Bird Chronicle, A Wild Sheep Chase, Kafka On The Shore and, to some extent, IQ84, may find that this lacks the fantastical surrealism of his previous books, where sometimes the line between reality and dreams becomes so blurred that the reader is left confused. In that way, this novel is easier to read despite not challenging the reader too much.
Murakami's works are best enjoyed in one go, and Colorless Tsukuru Tazaki And His Years Of Pilgrimage is no exception, so clear your diary, get comfortable and open page one. The stickers included are an added bonus.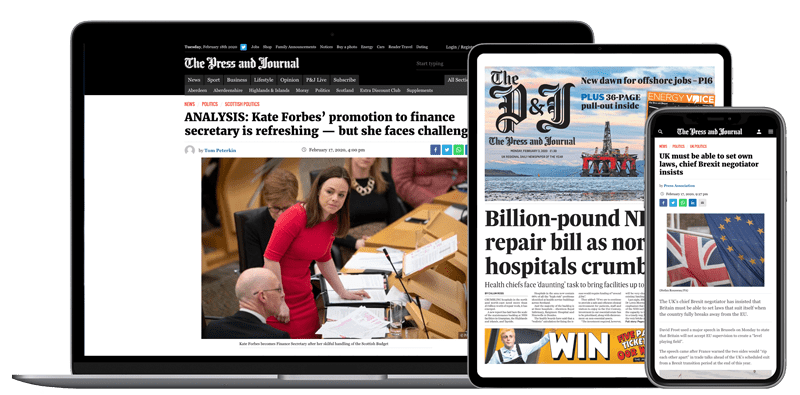 Help support quality local journalism … become a digital subscriber to The Press and Journal
For as little as £5.99 a month you can access all of our content, including Premium articles.
Subscribe