 Published by Strategic Book Publishing
Born and raised in Scotland, author Liz Cochrane became head teacher of a remote Highland school, and after retiring moved to southern Spain to study Spanish language, art, history, and culture. She lectures on art history in two languages, but still found time to write a suspense novel set in a remote part of the Highlands.
It's 1997, and a body has surfaced in Blairhyle's notorious dark pool, supposedly a peat bog. Meanwhile a shady businessman named Dalhousie has learned the area's secret.
Historian Eks Jones, a young widow, is writing a book on the Highland Clearances, and on learning that a handful had survived the 1793 Blairhyle Clearance and gone on to found the tiny village of Crannog, she goes to live there and meets Mikel, a Spanish climber who saves her life in a blizzard.
Their wedding plans are put on hold as history threatens to repeat itself when the village is threatened with demolition to make way for an oil pipeline.
Dalhousie has announced a mega oil strike in Blairhyle and conned the government into backing him but MI5 has been following him closely and set up a sting operation to entrap him.
What will happen when Eks joins a community group to fight the government and save the village? The answers can be found within the pages of this political thriller that has a great twist in the tale.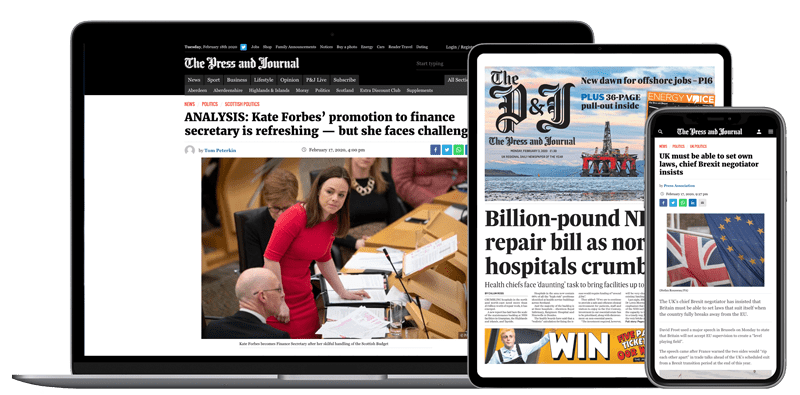 Help support quality local journalism … become a digital subscriber to The Press and Journal
For as little as £5.99 a month you can access all of our content, including Premium articles.
Subscribe