 Hardback by Constable
Established author and journalist, David Long has penned more than a dozen books, mostly on London, which might explain why on the jacket of this book, he's described as being as Scottish as a Scotch Egg – it's thought the much-loved delicacy was invented in London department store, Fortnum & Mason in 1738, and not in dear old Scotland.
However, kedgeree, deep-fried Mars bars, the first commercially-made marmalade and chicken tikka masala are all said to have been created here, the latter thought to have originated in Gibson Street, Glasgow, where chef Ali Ahmed Aslam improvised a new sauce of yoghurt, tomato soup, cream and spices.
The book is packed with wall-to-wall trivia and facts, some of which the author races through at break-neck speed, others he ponders a little longer over. Divided into 19 sections, the book covers everything from Royal Scotland to witch-crazed Scotland and fighting Scotland.
Within the pages you'll find out where Britain's loneliest and prettiest bus stops are, where the tallest hedge and oldest tree sit, where to go to create the world's longest manmade echo and which city is fully prepared to welcome aliens.
There's also lots of funny tales such as the time police were called to Inverness Railway Station to take into custody, a 4ft tall papier-mache haggis which had travelled 100 miles from Fife without a ticket.
Equally bizarre is the story of the 4th Duke of Sutherland who owned four Rolls-Royces and insisted the engine in at least one of them be kept running at all times to be ready for an immediate departure should he decide it was required.
A great book for dipping in and out of, and perfect for those who love facts, trivia and strange-but-true tales, I suspect this book will find its way into a lot of Christmas stockings this year.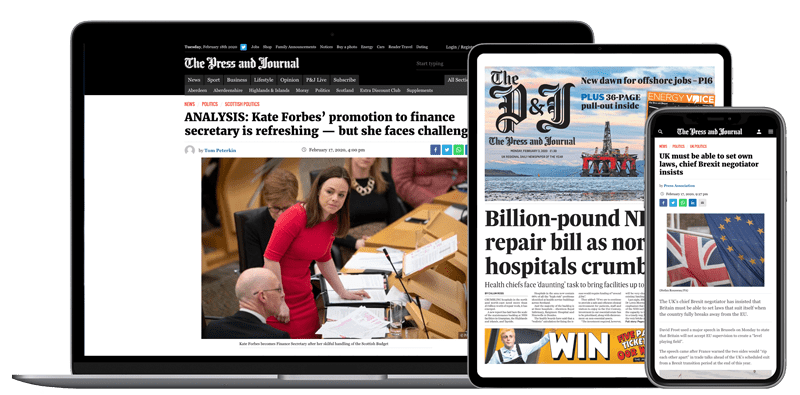 Help support quality local journalism … become a digital subscriber to The Press and Journal
For as little as £5.99 a month you can access all of our content, including Premium articles.
Subscribe