 Published by Quercus
The new 'wunderkind' of literary fiction, German Daniel Kehlmann's fourth novel tackles three weighty subjects: religion, economics and finance, as seen through the eyes of three brothers. But all three are fakes. Like three novellas in one, Kehlmann unpacks each man's anguish in careful and disquieting detail.
The opening chapter is told in the third person but focuses on the boys' father Arthur Friedland, who takes them to see hypnotist, The Great Lindemann. He's pulled up on stage to take part and after a frank exchange with the hypnotist, he drives the boys home and out of their lives.
First we meet Martin, who's become a priest that doesn't believe in God, struggles with overeating and is still obsessed with his Rubik's Cube. He goes for a stilted lunch with his brother Eric and counsels a boy with a slogan on his T-shirt over a stabbing, which later gains greater significance.
Then Eric, a banker, who's desperately trying to keep his head above water and appear normal, while facing the fact he's lost millions. He's paranoid and also having an affair, the only thing that gives him any respite from descending into madness.
And finally Ivan, Eric's gay twin, who forges and sells paintings by a mediocre artist named Eulenboeck. All three are affected by their absentee father, who's become a controversial and successful author with a book My Name Is No One, that posits no one exists and inspires a spate of suicides.
What of the enigmatic letter F then? He's the protagonist in Arthur's book and stands for Friedland, faith, fraud and fakes, but does it really mean anything?
Kehlmann's talent is in masterfully sketching portraits of men who are on the edge with utterly excruciating clarity. The reader becomes completely absorbed in their inner thoughts and outer lives, and spotting the fine lines that link them. A book to read and savour slowly.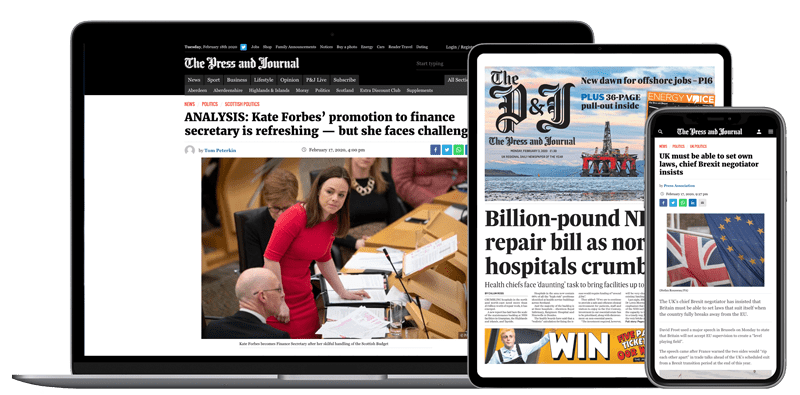 Help support quality local journalism … become a digital subscriber to The Press and Journal
For as little as £5.99 a month you can access all of our content, including Premium articles.
Subscribe