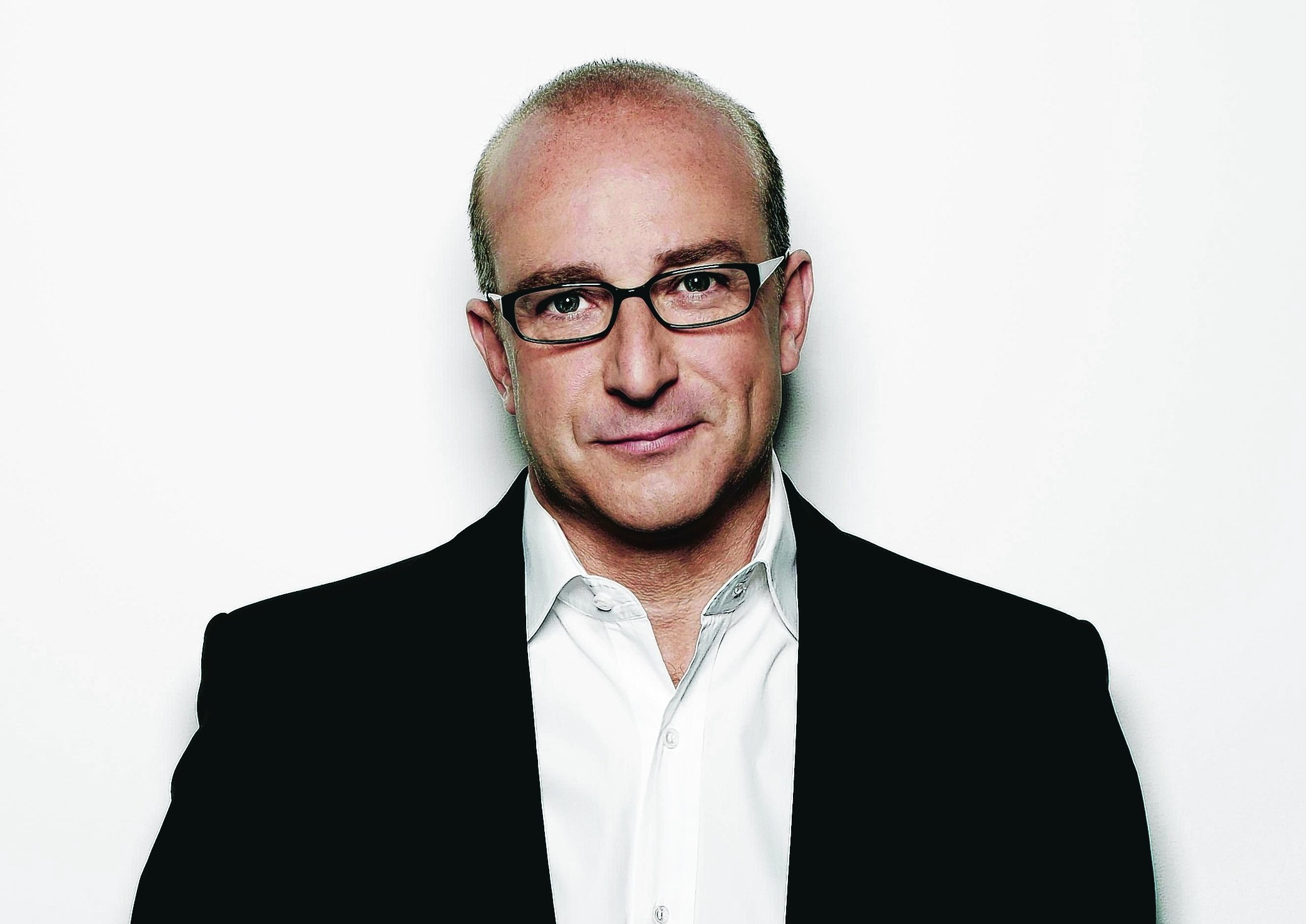 Once a commitment-phobe, self-help guru Paul McKenna has finally found true love. The celebrity hypnotist tells YL about his wedding plans
Imagine the scene. Former bachelor buddies Paul McKenna and Simon Cowell sunning themselves on a Barbados beach, permanent partners in tow.
Still tanned from his holiday and recalling the scene now, the irony isn't lost on multimillionaire McKenna, the 51-year-old newly-engaged self-help guru and hypnotist, who used to think relationships weren't for him.
"I said to Simon, 'Two years ago, who would have thought we'd be sitting here and you'd be playing with your son Eric and your two dogs?' I'm so happy."
Meeting McKenna at his mews house in Kensington, it's clear his recent engagement to Kate Davey, 43, his personal assistant of 20 years, has given him even more of a spring in his step, as has his latest self-help book The 3 Things That Will Change Your Destiny Today!.
"I've always really liked Kate, but she's my assistant. Of course I fancied her, but she would be in a relationship or I would be in a relationship and it just didn't seem appropriate."
HIGH-PROFILE WOMEN
Indeed, McKenna often seemed to go for glamorous, high-profile women – previous girlfriends included TV presenter Penny Smith and model Liz Fuller.
"A life-coach friend of mine said to me, 'I notice you date all these beautiful girls but you don't really like them and they don't really like you'.
"He then said, 'Why don't you think, who do I love to be with and who am I attracted to?'
"Well, I sat back and did a sort of Excel spreadsheet and it went, 'Boing – it's Kate!' I'm some pervy boss!"
Kate's former fiance had died suddenly, around the same time that McKenna's father Bill died a few years ago, and neither of them were in a good place, he recalls.
"Then one night, Kate and I had a couple of glasses of red wine and I said to her, 'Tell me something about you that I don't know', and she said, 'I love you'.
"I said, 'I love you too', but she said we couldn't do anything about it because we work together and it wouldn't seem right'."
So very properly, he took her on a date – and things progressed from there; 18 months on, they're engaged.
He took time off in October to take her on a weekend along California's Pacific Coast Highway, recalling how he went down on one knee, popped the question and presented her with a "paste" ring (he'll have the real one made up for her).
The wedding will take place this year in Buckinghamshire. They haven't set a date yet.
Davey, a pretty, down-to-earth blonde, who is not at all the glamour puss I'd imagined, shies away from the media spotlight.
They live together at his luxurious house in Hollywood, although she's kept her apartment, where she returns to when she needs some space.
"We still socialise with friends, but staying in is the new going out for us. We love watching Game Of Thrones and Peaky Blinders," he says.
"I honestly thought I would never find love. I just thought it wasn't for me. I've been in relationships that have lasted a few months and was in one which lasted a few years, but I wasn't very happy."
Cowell, who McKenna has known for 20 years, will be organising the stag do. "We'll just have a curry and go go-karting," the hypnotist reveals. "He's like an older brother."
McKenna wants to start his own family, although Kate is not so sure – she takes the blood-thinning drug warfarin, which she'd have to come off were she to become pregnant.
"Kate has health challenges, but there are other ways – surrogates," McKenna suggests.
CLINICAL DEPRESSION
The man who has reportedly sold more books than any other non-fiction author in the UK, including I Can Make You Happy/Sleep/Thin/Rich), says the latest techniques he writes about helped him through clinical depression, particularly when his father died.
"I went through periods where I thought, 'If I have a bigger house or more money, then I'll be happy'. But that's pleasure, not happiness." I want to tell him I'd settle for pleasure.
"Much as I love a consumers' society, which is what we live in, it's set up to continually show you what you don't have."
And yet it's undeniable that McKenna, who came to prominence doing stage hypnosis mostly for comic effect, uses commercial opportunity at every avenue.
In collaboration with Virgin Holidays, he's recently been doing "Holiday Hypnosis" at a major shopping centre, hypnotising people into feeling like they've been on a two-week relaxing holiday.
He's also introduced his Hypnotic Gastric Band app, which could deliver the same impact as £5,000 of weight-loss surgery.
Los Angeles suits him better than Britain, because of the Americans' sense of optimism, he says.
"I drive a Bentley in LA, and if someone pulls up at the lights in a beaten-up old car, the driver might say, 'Hey man, neat car. One day I'm gonna have one of those'. You'd never get that here. In England, they'd just key the car. In America, they have much more hope. The whole culture is one of self-improvement and betterment. They celebrate success much more than we do here."
He has a talk show in the US, interviewing people in what he calls a "psychological deconstruction". British guests have included his pals Simon Cowell, Kirsty Young and Sir Roger Moore.
For now, though, he is buzzing with thoughts of getting hitched.
"Being engaged has changed me. It feels different. We're committed," McKenna says. "When we're married, I can't wait to say 'My wife …' It's so grown up."
The 3 Things That Will Change Your Destiny Today! by Paul McKenna is published by Bantam, priced £12.99.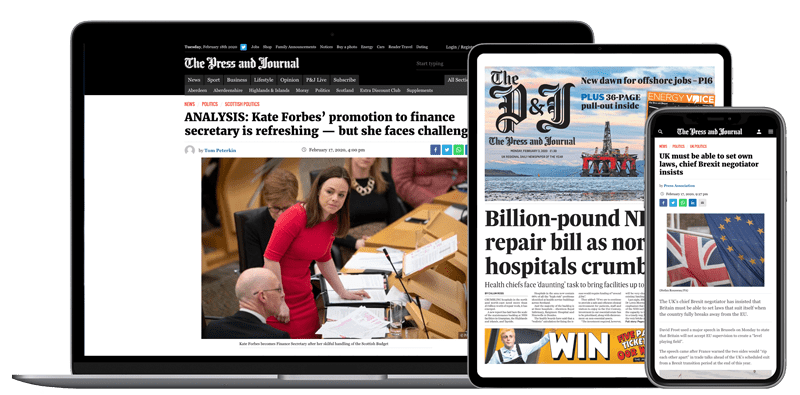 Help support quality local journalism … become a digital subscriber to The Press and Journal
For as little as £5.99 a month you can access all of our content, including Premium articles.
Subscribe